Explained: Artificial Intelligence for Economic Growth

Published: Sep 11, 2023, 5:40 PM
Follow Us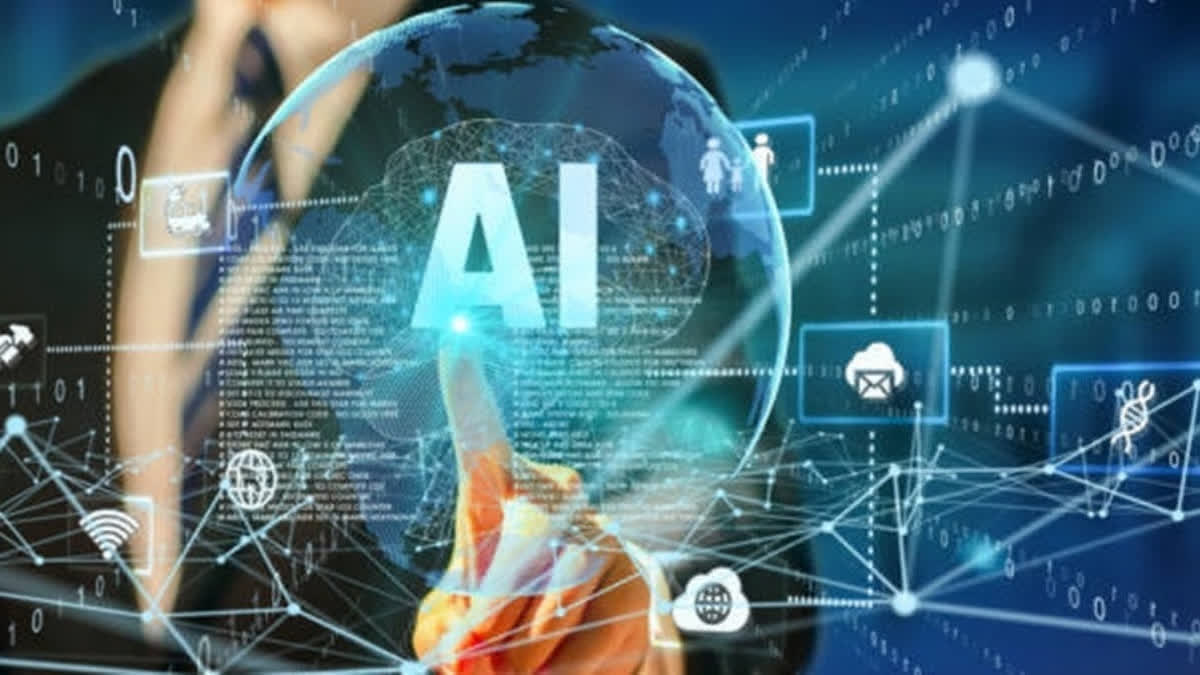 Explained: Artificial Intelligence for Economic Growth

Published: Sep 11, 2023, 5:40 PM
Follow Us
Hyderabad: Artificial Intelligence (AI) has already had an immense impact on humanity. In this process, both governments and private sector organisations need to pay close attention to AI. Developments in AI are advancing rapidly in countries like the United States, China, and various European nations. They are undertaking significant projects related to AI. Gulf countries like the UAE and Saudi Arabia are also actively participating in this era.
India, on the other hand, is making considerable efforts to incorporate digital technologies. It is crucial to ensure that these efforts bear fruit. More resources need to be allocated, and extensive research should lead to new technological solutions. The government plays a pivotal role in this matter. If the government paves the way, private sector organisations can excel, achieving great success in the IT sector.
Reliance Group, a private sector organisation in India, is actively engaged in cultivating AI models tailored for the country. It has established a campus with AI computing capabilities of two exaflops to carry out the task of developing AI applications. Collaborations with Indian institutions like Tech Mahindra and IIT Madras have led to special projects in the field of AI. These developments in AI have the potential to significantly boost India's economic growth. Consequently, income levels rise, improving people's lives. AI has a multitude of applications in various sectors, including direct research, disease diagnosis, the severity of diseases, and loss prevention in government programs, making AI increasingly relevant. In Singapore, AI is being used to identify economic indicators, while in the Netherlands, the government is utilizing AI to identify those misusing welfare programs.
India is still in its early stages concerning Artificial Intelligence (AI). The application of AI technology and the development of applications in this field are limited in India. The Research and Development (R&D) in AI needs further advancement to discover new applications. To make significant progress in this field, private sector organisations must take the initiative. The government should provide adequate support and regulation. For India to become a leader in AI, it must develop new applications independently and contribute to the global AI capabilities. Collaboration with other countries can bring unique challenges to India due to different problems and requirements in those countries. Therefore, India should focus on developing digital technologies that address its specific challenges. To achieve this, substantial investments in research, setting clear goals, and efficient resource allocation are crucial.
AI has the potential to boost India's economy in the coming decades. Analysis suggests that AI has the potential to add trillions of dollars to India's economic value in the next few decades. India is quickly emerging as a global player, both economically and as a strong AI power. Therefore, harnessing new technological advancements is essential. Towards this, central and state governments have already begun to put their efforts. Aadhaar, UPI, Digital Locker, CoWIN Platform, UMANG, and many others are examples. Indian researchers and institutions are actively applying AI in various areas such as biometrics, direct research, women's safety, and facial recognition. AI can serve the public in various ways, especially in e-governance projects. Central and state governments are implementing numerous programs in this direction.
India needs to enhance AI applications for its development, and there is a need to establish a national AI computing centre, as highlighted by Arvind Krishna, the Chairman and CEO of IBM in a recent meeting. India is making progress in the field of IT, with a growing pool of human resources. Young professionals are fostering startups and offering various digital services. India has the potential to become a guiding force for other countries in the global AI landscape. The Modi government has recognized the importance of digital technology and taken significant steps in this direction. However, challenges remain, including the responsible and ethical use of AI. Discussions on artificial intelligence have gained traction in the G20 summit, addressing various issues. To truly harness AI's potential, regulations must be put in place to prevent misuse, safeguard privacy, and ensure accessibility to all.
AI can be misused to spread false news about people in power, get the value down of reputed companies and for criminals to escape from the law. Vigilant awareness campaigns should be launched to educate consumers about AI, and AI misuse should be discouraged. This comprehensive approach will ensure that AI's benefits reach everyone, and India can lead in this new technological era.
(This article appeared in Eenadu on September 11)