DMK announces support to Congress in Telangana assembly elections

Published: Nov 21, 2023, 10:39 AM
Follow Us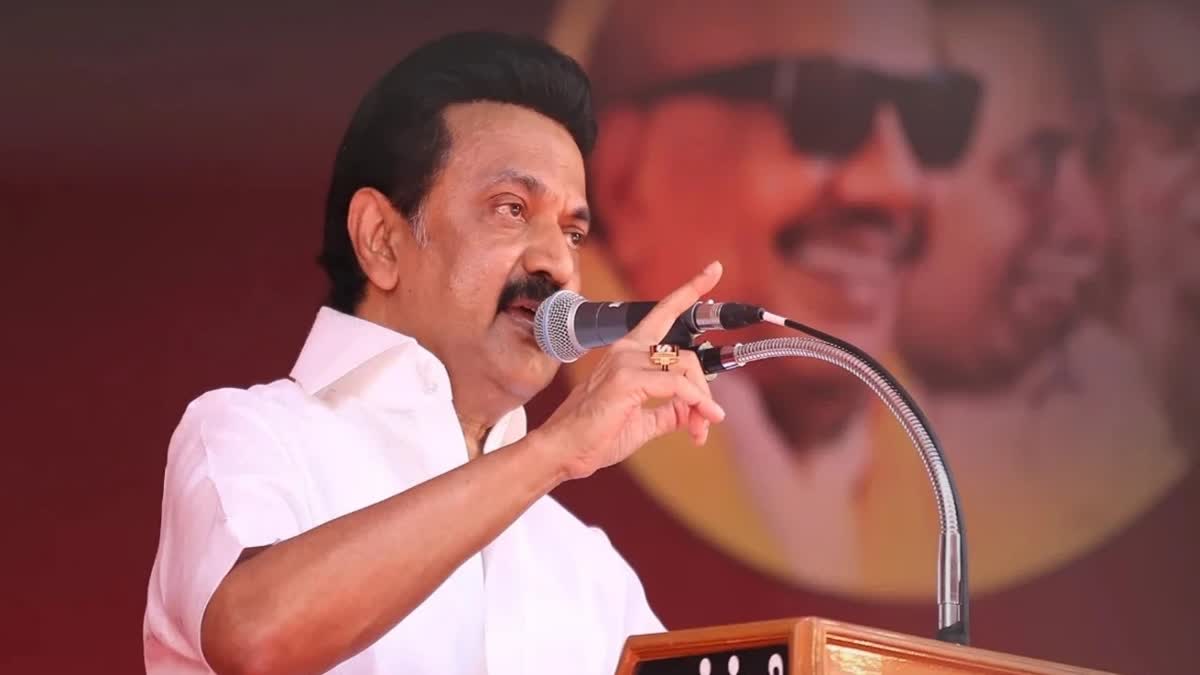 DMK announces support to Congress in Telangana assembly elections

Published: Nov 21, 2023, 10:39 AM
Follow Us
Chennai (Tamil Nadu): In a major boost to the Congress ahead of the Telangana assembly elections, the ruling Dravida Munnetra Kazhagam (DMK) in Tamil Nadu on Tuesday officially announced its support to the Congress in the elections. In a statement issued in this regard, the DMK said, "Congress candidates contesting on behalf of the Secular Progressive Alliance should win in the Telangana Legislative Assembly Elections to be held on November 30, 2023.
Also, administrators and comrades in all organizations, including Telangana State DMK, are requested to set up an Election Working Committee and work together with the Congress Party to make the candidates of the party win with a large margin of votes". The DMK is also part of the Congress led INDIA alliance, which aims to topple the Narendra Modi led BJP government at the Centre.
The Telangana Assembly elections are going to be held in a single phase on the 30th this month. The votes cast in the 119 constituencies will be counted on December 3, 2023 and the results will be announced. In the 2018 Telugu State elections, while the Bharat Rashtra Samithi won, the Congress came second in Telangana. Top Congress leaders are actively campaigning for the upcoming elections.
The Congress is seeking to topple the KCR led Bharat Rashtra Samiti government in Telangana in the upcoming assembly elections. In a bid to woo the voters, the Congress on Nov 17 announced its election manifesto prominsing six "guarantees" for the people of Telangana if it comes to power in the state. The six poll guarantees are "Mahalakshmi", "Rythu Bharosa", "Gruha Jyothi", "Indiramma Indlu", "Yuva Vikasam" and "Cheyutha".