Senthil Balaji undergoing tests, Vijayakanth stable: Health minister Subramanian

Published: Nov 20, 2023, 3:27 PM
Follow Us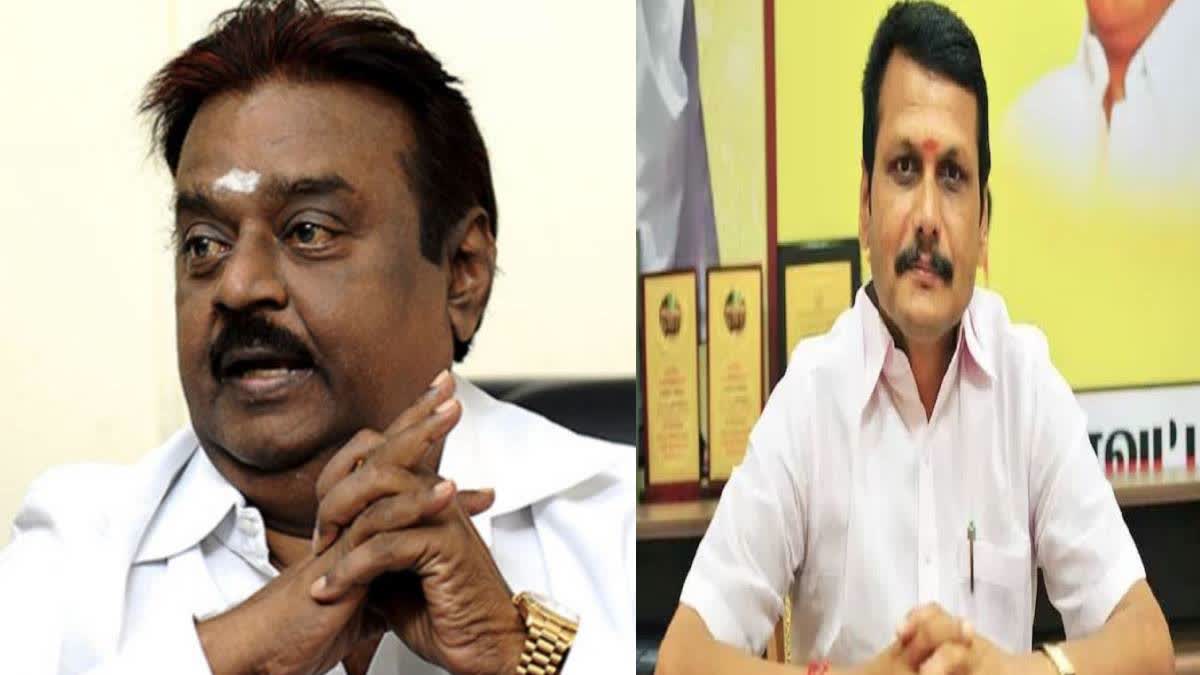 Senthil Balaji undergoing tests, Vijayakanth stable: Health minister Subramanian

Published: Nov 20, 2023, 3:27 PM
Follow Us
Chennai: Two senior politicians of Tamil Nadu namely minister Senthil Balaji and Desiya Murpokku Dravida Kazhagam (DMDK) founder and general secretary Vijayakanth are currently undergoing treatment in hospitals.
Sharing the health updates of the two leaders at a press conference in Chennai today, state Minister of Health and Family Welfare, Ma Subramanian said that Balaji was admitted to the Tamil Nadu Government Multi-Super Specialty Hospital after complaining of discomfort and is undergoing various tests.
"A small fat lump has been removed from the minister's gall bladder and doctors are closely monitoring him for various other problems, including neck pain. The medical team is constantly assessing his health condition and a comprehensive report will be released tomorrow," Subramanian said.
Balaji, who was arrested by Enforcement Directorate in connection with a money laundering case on June 14, underwent a bypass surgery at Kauvery Hospital on June 21. In July he was shifted to Puzhul Central Jail but was shifted to Stanley Medical College and Hospital after he complained of pain.
On the other hand, Vijayakanth is currently undergoing treatment at a private hospital. Subramanian said that he has spoken with the concerned doctors. Vijayakanth, who earlier underwent a kidney transplant, is presently in the intensive care unit. Subramanian assured that Vijayakanth's health condition is stable now.
In response to ongoing rumors on Vijayakanth's deteriorating health condition, the DMDK head office issued a statement clarifying that the leader has undergone a routine medical check-up and would return home in a day or two. The statement dismissed rumours of Vijayakanth being put on artificial respiration and clarified that such news is baseless. The DMDK has urged people not to believe or spread rumors. The DMDK leadership aims to quell any misinformation surrounding Vijayakanth's health, the statement added.