SC declines to interfere with Madras HC on order disallowing sale of Ganesh idols made of Plaster of Paris

Published: Sep 18, 2023, 9:35 PM
Follow Us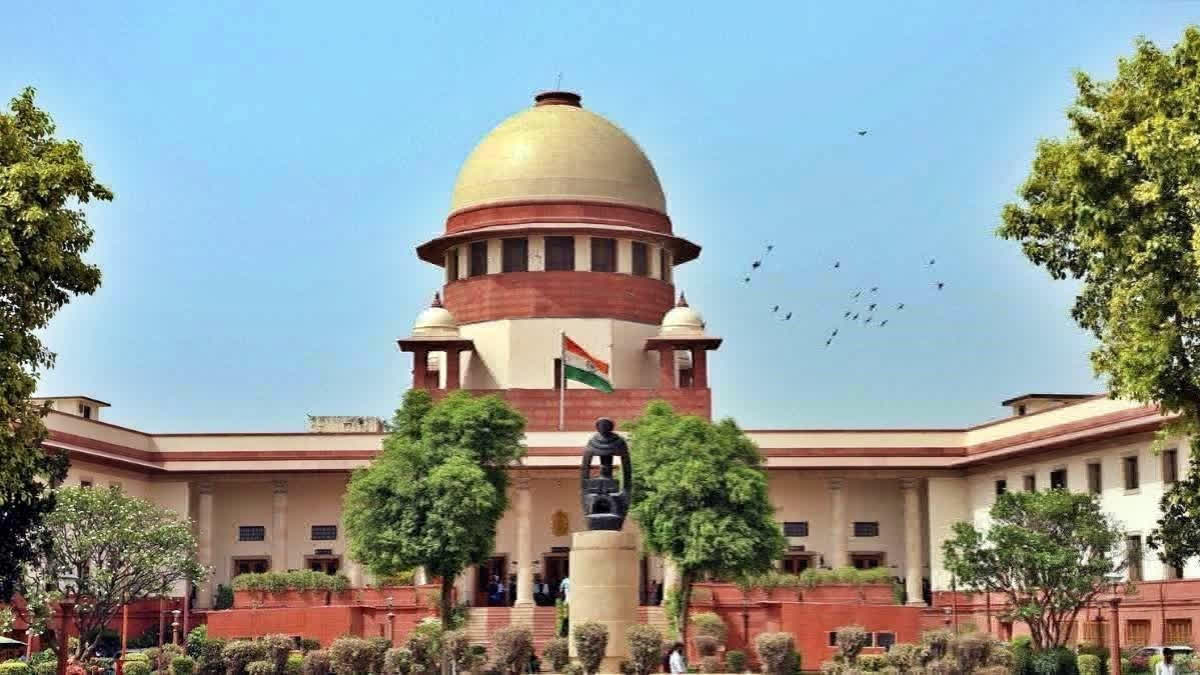 SC declines to interfere with Madras HC on order disallowing sale of Ganesh idols made of Plaster of Paris

Published: Sep 18, 2023, 9:35 PM
Follow Us
New Delhi: The Supreme Court, on Monday, declined to entertain a plea challenging a Madras High Court division bench order stopping the sale of Ganesh idols made of Plaster of Paris. A bench led by Chief Justice of India, D Y Chandrachud and comprising justices J B Pardiwala and Manoj Mishra said the court will not interfere with the Madras High Court order.
Senior advocate Shyam Divan, representing the petitioner Prakash, contended that his client has made 150 such idols now and these are Plaster of Paris idols.
The bench said what is the use of selling idols which cannot be immersed. Divan said the Central Pollution Control Board (CPCB) says idols can be disposed of in artificial water bodies. The bench said the petitioner could have used natural clay etc., while declining to entertain the petition. Advocate Amit Anand Tiwari, represented the Tamil Nadu government before the apex court.
The petitioner said the police personnel prevented him from selling any idols especially during the onset of Vinayakar Chaturthi, after which approached the high court.
The plea said, "The single judge of the High Court was pleased to pass an order permitting the petitioner to make eco-friendly idols within the rules and regulations while also upholding regulations restricting the immersion of idols that are made of toxic and polluting substances in the river water".
He added that against this well-reasoned order, the respondent preferred a writ appeal before the division bench of the high court along with an application to stay the order passed by the single Judge. "After hearing the parties, the Division Bench allowed the application for stay in the Writ Appeal and directed the Respondents appropriate action against anyone to prevent manufacturing, selling or immersion of idols made of Plaster of Paris or plastics," said the plea.
"The Petitioner submits that the Respondents have violated the Fundamental Rights of the Petitioner under Art. 19 (1) (g) of the Constitution of India by harassing and threatening criminal action against the Petitioner for merely manufacturing idols, the Petitioner has been deprived of his right to carry on his profession and conduct business. To guise this police highhandedness as a 'reasonable restrictions' under Art. 19(6) of the Constitution of India would amount to arbitrariness," said the plea.