Tamil Nadu: TASMAC ends on a high this Diwali, 2-day liquor sales cross whopping Rs 467 crore

Published: Nov 13, 2023, 7:27 PM
Follow Us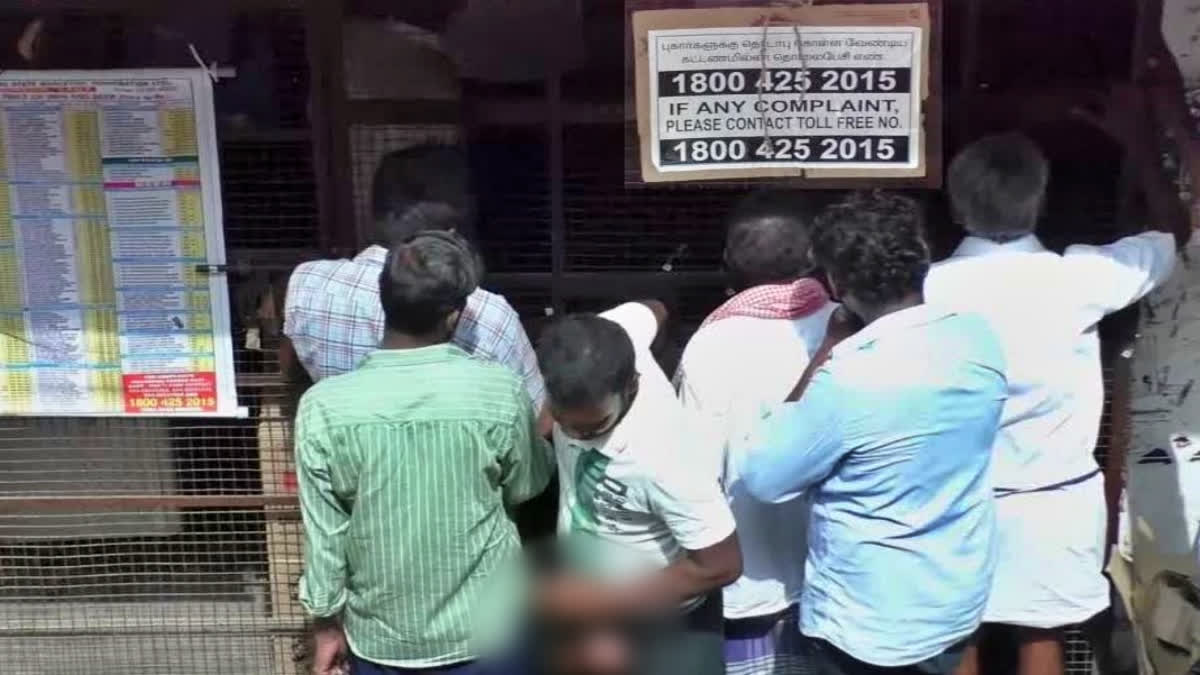 Tamil Nadu: TASMAC ends on a high this Diwali, 2-day liquor sales cross whopping Rs 467 crore

Published: Nov 13, 2023, 7:27 PM
Follow Us
Chennai (Tamil Nadu): This year, Diwali celebrations have pushed liquor trade beyond the roof in Tamil Nadu with the state recording a whopping nearly Rs 468 crore of sales on November 11 and 12.
In Chennai alone, no less than Rs 50.50 crore worth of liquor was sold on November 11 and 12. The Tamil Nadu State Marketing Corporation (TASMAC) has revealed that the maximum alcohol worth Rs 104.70 crore was sold in Madurai alone in the two days.
A day before Diwali (Nov 11), liquor to the tune of Rs 220.85 crore was sold across that southern state whereas, on Diwali (Nov 12), Rs 246.78 crore of sales were recorded. On November 11, Rs 48 crore of liquor was sold in Chennai, Rs 40.02 cr in Trichy, Rs 39.78 cr in Salem, Rs 40.20 cr in Coimbatore, and the maximum of Rs 52.73 crore in Madurai.
On Diwali (Nov 12), liquor sales totalled Rs 246.78 crore, with Rs 52.08 crore in Chennai, Rs 55.60 crore in Trichy, Rs 46.62 crore in Salem, Rs 51.97 crore in Madurai and Rs 39.61 crore in Coimbatore.
It is pertinent to mention that the sale of liquor through the state government-owned TASMAC crossed the Rs 44,000 crore mark in 2022-23. Earlier this year, Minister for Electricity, Prohibition and Excise V Senthilbalaji while speaking in the state Assembly said the sales, which stood at Rs 36,050.65 crore in 2021-22, had increased to Rs Rs 44,098.56 crores in 2022-23.