No alliance with BJP now, will decide on tie-up before elections, says AIADMK

Published: Sep 18, 2023, 6:23 PM
Follow Us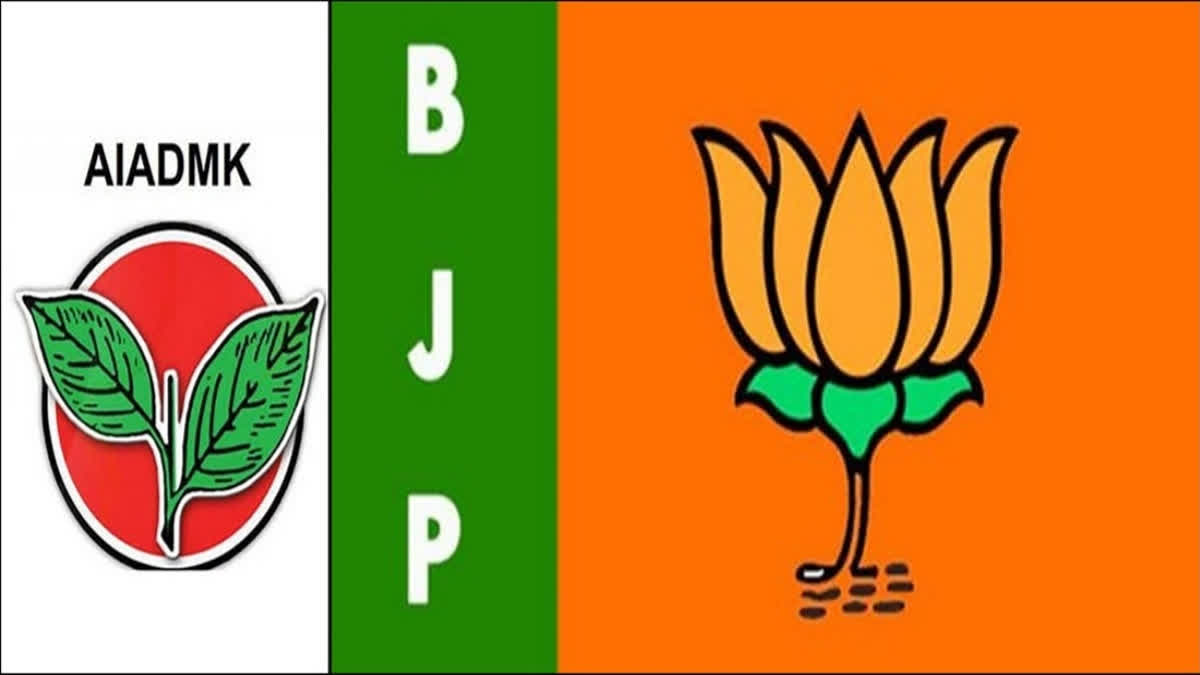 No alliance with BJP now, will decide on tie-up before elections, says AIADMK

Published: Sep 18, 2023, 6:23 PM
Follow Us
Chennai: All India Anna Dravida Munnetra Kazhagam (AIADMK) leader D Jayakumar on September 18 said that alliance with Bharatiya Janata Party (BJP) will be decided during the elections, but there is no alliance with BJP as of now. "BJP is not in alliance with AIADMK. We will decide about the alliance during the elections only," said Jayakumar.
Jayakumar further mentioned that this is the party's stand and not his personal opinion, and although BJP wants an alliance with the AIADMK but Tamil Nadu BJP President Tamil Nadu BJP President K Annamalai does not wish the same. "We can't accept continuous criticism of our leaders. Annamalai already criticised our leader Jayalalithaa. At that time, we passed a resolution against Annamalai. He should have stopped this. He is criticising Anna, Periyar and the General Secretary. No cadre would accept this. Tomorrow we have to work on the field. So without any option, we announced this.
There won't be any impact on us with this decision. We are confident of our victory," he said. Earlier, Annamalai had made a controversial remark on late Chief Minister C N Annadurai which resulted in a verbal war between BJP and AIADMK and with the continuous exchange of words, the war has only intensified.
During the BJP Protest against DMK Minister Sekar Babu at Chennai Valluvar Kottam, Annamalai by mentioning an incident from the past said that Annadurai got scared and apologized when Muthuramalinga Devar spoke against atheism. As Annadurai is the pillar of the DMK and AIADMK, Leaders of AIADMK also reacted aggressively to Annamalai's remarks on Annadurai and passed aggressive comments on Annamalai for his remarks. (ANI)