MDMK chief Vaiko condemns Naidu's arrest, calls it YSRCP's "vindictive politics"

Published: Sep 19, 2023, 10:16 PM
Follow Us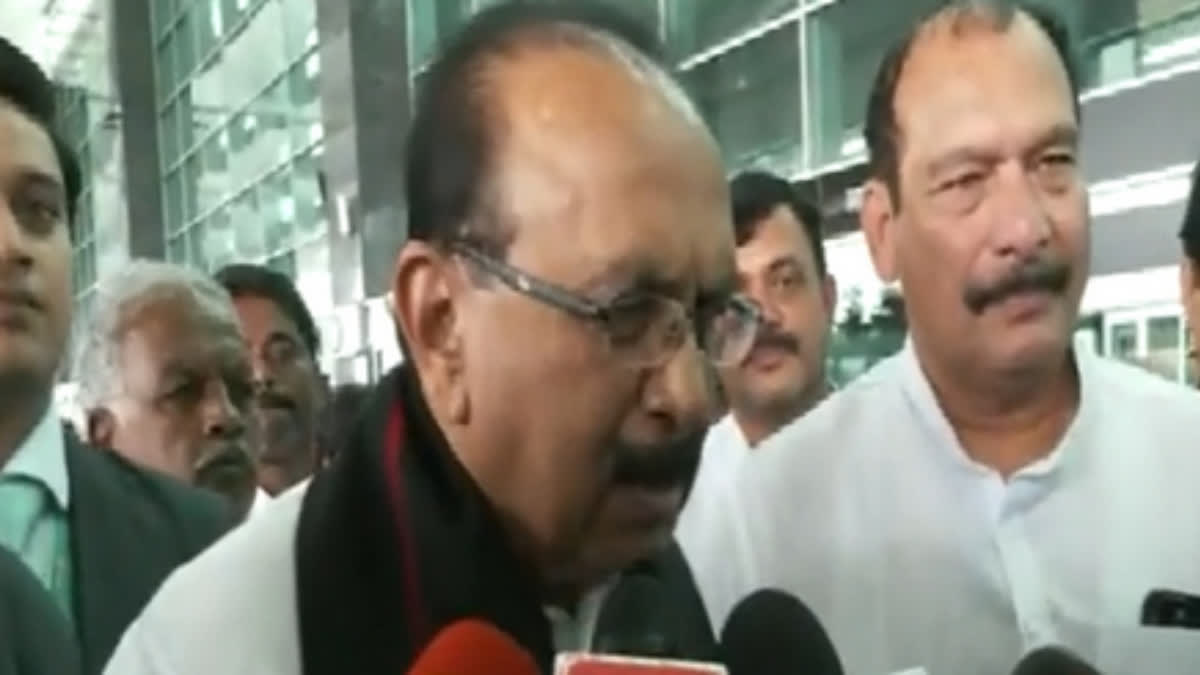 MDMK chief Vaiko condemns Naidu's arrest, calls it YSRCP's "vindictive politics"

Published: Sep 19, 2023, 10:16 PM
Follow Us
Chennai (Tamil Nadu): Expressing strong condemnation over the arrest of former Andhra Pradesh chief minister N Chandrababu Naidu, Marumalarchi Dravida Munnetra Kazhagam (MDMK) general secretary Vaiko said Naidu's arrest was an act of political vendetta.
Vaiko, who is an MP from Rajya Sabha in a statement released on Monday said, "If someone is at fault, an investigation should have been conducted, a summon should have been issued and then a formal arrest should have been made. Instead, arresting the former Chief Minister and Leader of the Opposition like a terrorist is highly condemnable. The arrest of N Chandrababu Naidu was indicative of ruling YSRCP's vindictive politics."
Quoting Naidu's son Nara Lokesh's statement, Vaiko said, "N Chandrababu Naidu's son and Telugu Desam Party's General Secretary Nara Lokesh had said that there was no evidence in this case and the CID had not told where the money went and to whom it was given," he said.
"The Skill Development Corporation is working in 7 states including Gujarat and Andhra Pradesh, it was started during Chandrababu Naidu's regime. We have trained 2.13 lakh people. More than one lakh people have been given employment. 38 cases are pending against Chief Minister Jaganmohan. He was arrested in the cases of wealth accumulation of around Rs 42 lakh crores and financial misappropriation. He is facing trial in connection with these cases, Vaiko added quoting Nara Lokesh.
Vaiko further added that for political reasons, Chief Minister Jaganmohan Reddy could rejoice with the arrest of the TDP leader but Chandrababu Naidu, who has been selflessly serving the people of Andhra Pradesh for the past forty years of public life will overcome all these and rise again.
Earlier on Sunday, Andhra Pradesh chief minister YS Jagan Mohan Reddy accused Naidu of orchestrating the multi-crore AP Skill Development Corporation scam. While addressing a public meeting in East Godavari, Reddy alleged that Naidu was involved in corruption even in the past and was caught with audio and video tapes in the 'Cash for Vote' scam during the Telangana MLC elections.
"Former CM and TDP chief Chandrababu Naidu was caught with audio and video tapes in cash for the Telangana MLC elections. No one is ready to fearlessly tell the truth because they are stakeholders in what he has stolen. When the guilt in the skill development project scam is evident, the one who said he would question is now silent and has negotiated a deal for himself," said Andhra Pradesh CM Reddy.
Notably, Naidu was sent to judicial custody on September 10 for 14 days, till September 23, by the Anti-Corruption Bureau (ACB) court in Vijayawada in connection with an alleged Skill Development Corporation scam. (ANI)