Rajasthan: 93-year-old temple priest murdered in Tonk, killer on the run
Updated: Aug 30, 2023, 3:54 PM
|
Published: Aug 30, 2023, 3:03 PM
Follow Us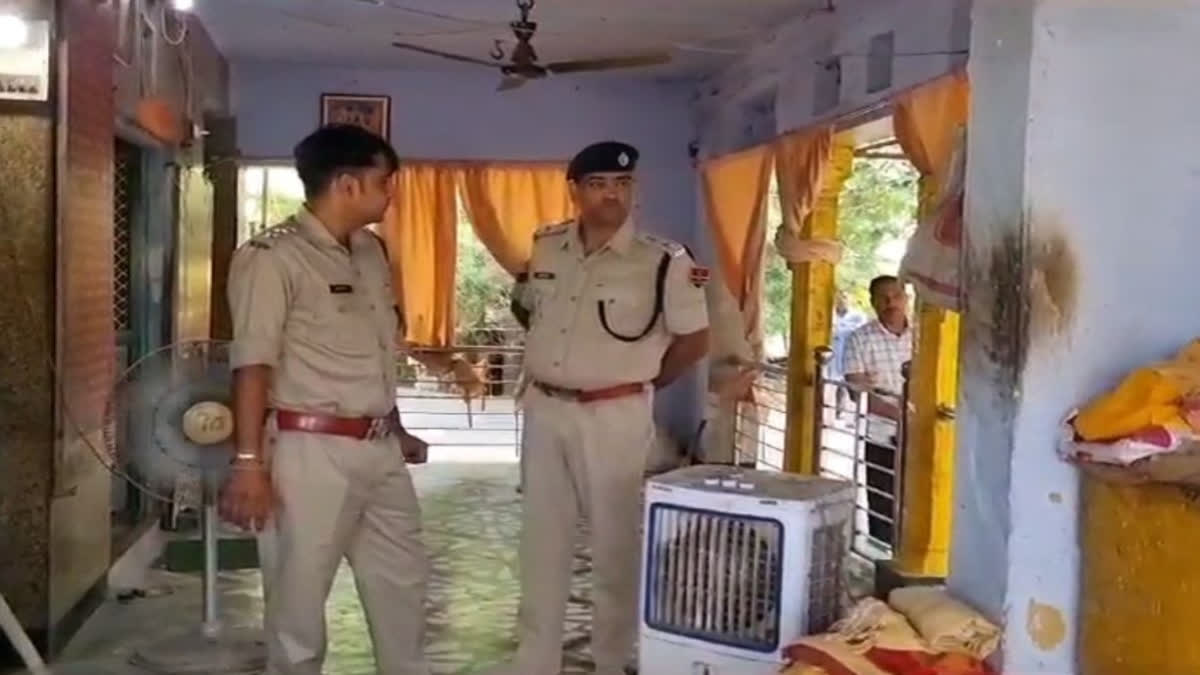 Rajasthan: 93-year-old temple priest murdered in Tonk, killer on the run
Updated: Aug 30, 2023, 3:54 PM
|
Published: Aug 30, 2023, 3:03 PM
Follow Us
Tonk (Rajasthan): A 93-year-old temple priest was stabbed to death in Diggi area of Rajasthan's Tonk district on Tuesday night, police officials said.
Mahant Siyaram Das Baba was stabbed to death near Bhurya Mahadev Temple by unknown miscreant(s) during the intervening night of Tuesday and Wednesday. The body has multiple stab wounds, sources said. The sensational murder has shaken the entire area. Locals protested against the crime and demanded timely justice for the priest's family. The victim had been living in Tonk for nearly 50 years.
Concerned SP Rajshree Raj along with other police officials reached the spot as soon as they received the information about the crime. The FSL team was called to the incident site. Police are busy collecting evidence from the site. A manhunt to trace and arrest the killers is on.
"At around 8 am today, we received the information about the priest's body. I and my police team rushed to the spot. We have formed a medical board for the post-mortem and our priority is to conduct the autopsy as soon as possible. We have already collected some evidence and further investigation into the matter is on. Our entire mechanism is engaged in tracing and arresting the killers. We have formed several teams for the manhunt. We are also looking through CCTV footage," the SP said.
A huge crowd of people gathered at the spot. The deceased Mahant had been living in Diggi for the last 50 years. Tonk Sawai Madhopur MP Sukhbir Singh Jaunapuriya condemned the incident and said, "No one is safe in Rajasthan". Locals expressed their anger over the crime and shut down the market in protest.