Congress has looted the people of Rajasthan: PM Modi in poll rally at Baran
Updated: Nov 21, 2023, 1:47 PM
|
Published: Nov 21, 2023, 12:51 PM
Follow Us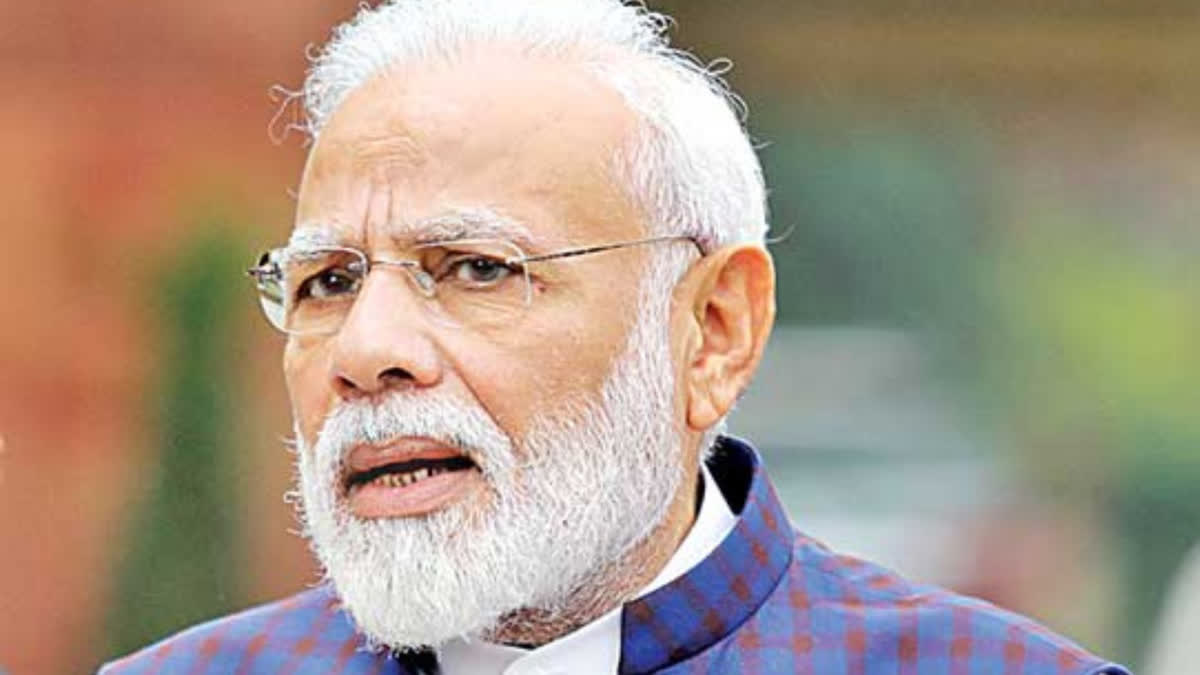 Congress has looted the people of Rajasthan: PM Modi in poll rally at Baran
Updated: Nov 21, 2023, 1:47 PM
|
Published: Nov 21, 2023, 12:51 PM
Follow Us
Baran (Rajasthan) : Congress has looted the people of Rajasthan, said Prime Minister Narendra Modi on Tuesday. Addressing an election rally at Baran in Rajasthan today, PM Modi raised the red diary controversy once again, saying that the rioters and criminals are ruling the state. Rajasthan is going to polls in four days from now.
The Prime Minister expressed concern that the Hindu festive occasions became victims of riots and sabotage under the Congress rule. A red carpet is rolled out for the rioters and offenders in the State while the Congress rulers were busy filling their pockets with corruption money without bothering about the public wellbeing, he said.
In a scathing attack, PM Modi said that what the Congress empowered and enabled were only anti-national elements who were striking fear and dread in the hearts of the people. He asserted that the voters of Rajasthan have decided to say goodbye to the Congress regime. The people will bid farewell to the Ashok Gehlot government, he said.
The Prime Minister called CM Ashok Gehlot "jaadugar" (magician), saying that the CM's image is fading away because of the red diary which has the documentation of how the land, forest and water have been sold during the last five years of Congress rule. The red diary row is finding a repeated mention of the election speeches of BJP leaders.
Former Minister Rajendra Singh Gudha, who was sacked after he raised the issue of women's safety in the state countering Congress criticism of Manipur violence, came out with the red diary allegations against CM's son Vaibhav Gehlot in the Rajasthan cricket association elections.