Rajasthan: Elderly Dalit man forced to carry shoes on head, apologize for 'objectionable' remarks against deity in Chittorgarh

Published: Sep 19, 2023, 11:10 AM
Follow Us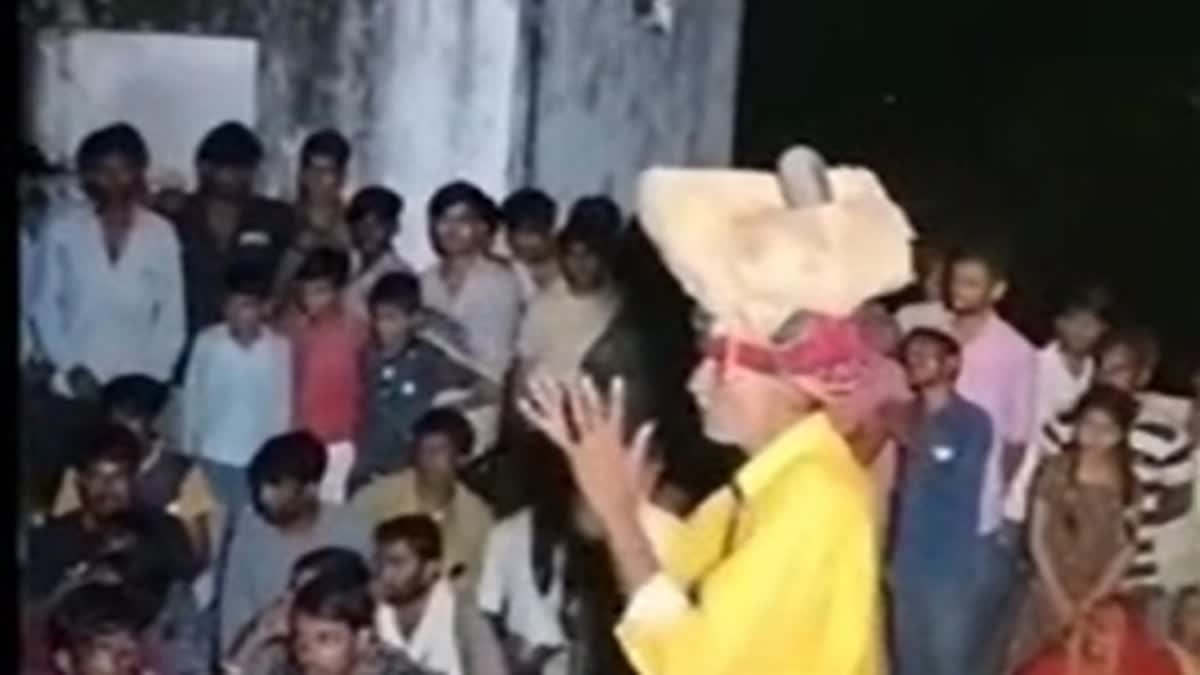 Rajasthan: Elderly Dalit man forced to carry shoes on head, apologize for 'objectionable' remarks against deity in Chittorgarh

Published: Sep 19, 2023, 11:10 AM
Follow Us
Chittorgarh: In a shameful incident of caste based violence reported from Chittorgarh district of Rajasthan, an elderly Dalit man was made to apologize before the village panchayat by putting shoes on his head. The victim's family has alleged death threats for reporting the matter to the police. Police have started investigation after local Dalit bodies lodged a complaint in this regard.
The incident has come to light in Begu subdivision Dugar on Sept 16, Saturday. The victim identified as Dalchand said that people from a particular community of Dugar called the village Panchayat on the evening of 16th Sept. At the village panchayat, the people of the particular community threatened him and forced him to apologize by putting shoes on his head for allegedly making "objectionable" remarks against a deity, Dalchand alleged.
The purported video of the incident has gone viral on social media. In the video, the elderly Dalit man can be seen apologizing to the people of a particular community while carrying shoes on his head. On the third day after the matter came to light, Dalit organizations on Tuesday presented a complaint before the Superintendent of Police, informing him about the incident and requesting him to take action against the culprits.
Patron of Indian Dalit Sahitya Academy Nirmal Desai, District President Madan Salvi Ojasvi, founder convenor of Ambedkar Vichar Manch Sansthan Chhaganlal Chanwla, BAMCEF national officer Ramavatar Meena besides many other Dalit leaders met District Superintendent of Police Chittorgarh and informed him about the incident.
They demanded strict action against the accused. A copy of the complaint was also sent to the Chief Minister of the state, Chief Secretary, Director General of Police and Human Rights Commission. Madan Ojasvi, District President of Bharatiya Dalit Sahitya Academy, said that a person from Rajsamand district "terrorized the victim on phone so much that the entire family is living in fear".
Given the gravity of the situation, the Superintendent of Police has ordered the concerned police to take action in this regard.