Congress leaders from Delhi used Rajasthan as ATM: Amit Shah

Published: Nov 17, 2023, 6:17 PM
Follow Us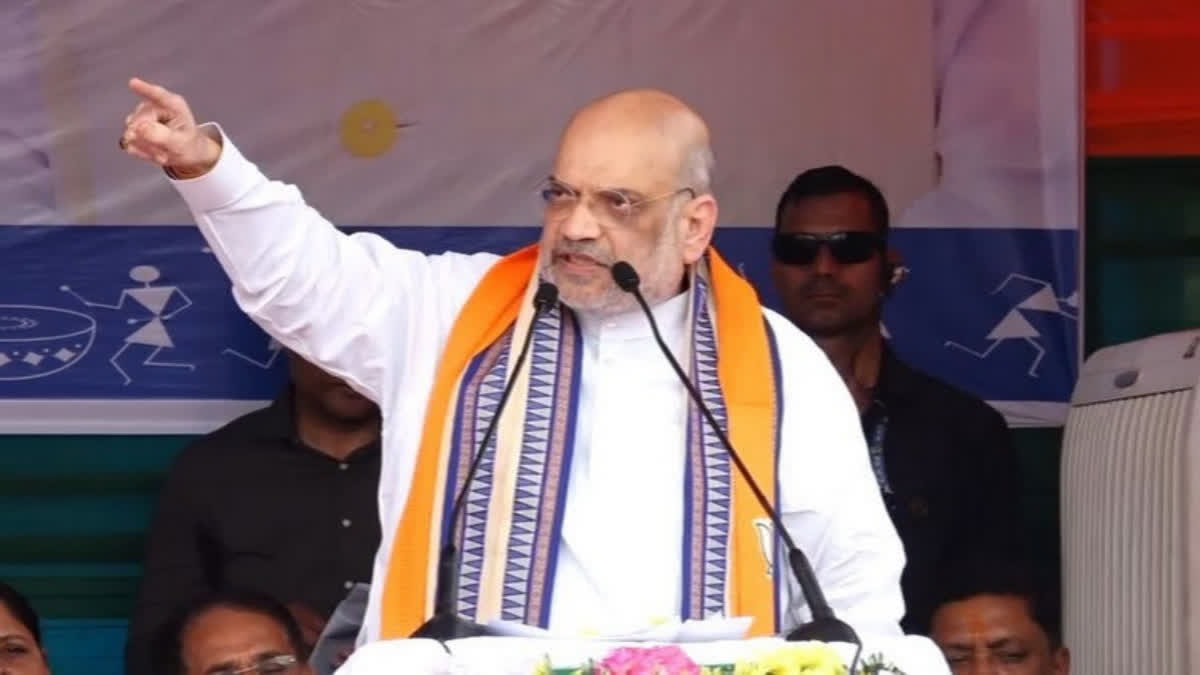 Congress leaders from Delhi used Rajasthan as ATM: Amit Shah

Published: Nov 17, 2023, 6:17 PM
Follow Us
Jaipur: Union Home Minister Amit Shah on Friday attacked the Congress, saying it considered Rajasthan as its "ATM" where its leaders from Delhi swiped card to withdraw money.
Addressing a public meeting at Vijay Nagar of Ajmer, he said the Congress crossed all limits of appeasement politics for keeping its vote bank. The state ranks number one in terms of corruption, appeasement, rape and other crimes against women, cyber crime and inflation index, he said.
"The Gehlot government ran an ATM to swipe card and withdraw money. The Congress party turned Rajasthan into an ATM where its leaders from Delhi swiped the card to withdraw money. Such a government should be ousted," Shah said.
Attacking the Congress government further, he said, "The Gehlot government has crossed all limits in Rajasthan for vote bank politics. Kanhaiya Lal was murdered in broad daylight in Udaipur, but not a single word came out of their mouth. They have made Rajasthan a state of riots," Shah said. The state goes to polls on November 25 and the results will be announced on December 3.
If the Congress comes back to power, organisations liked the banned the Popular Front of India (PFI) will get a free hand and Rajasthan will never be safe. "When you cast your votes in the upcoming elections, do not think that you are just going to make someone an MLA. Rather, your single vote is to form a double engine government under the leadership of Narendra Modi ji."