Gangster of Lawrence Bishnoi gang arrested during police encounter in Punjab's Mohali

Published: Nov 11, 2023, 6:28 PM
Follow Us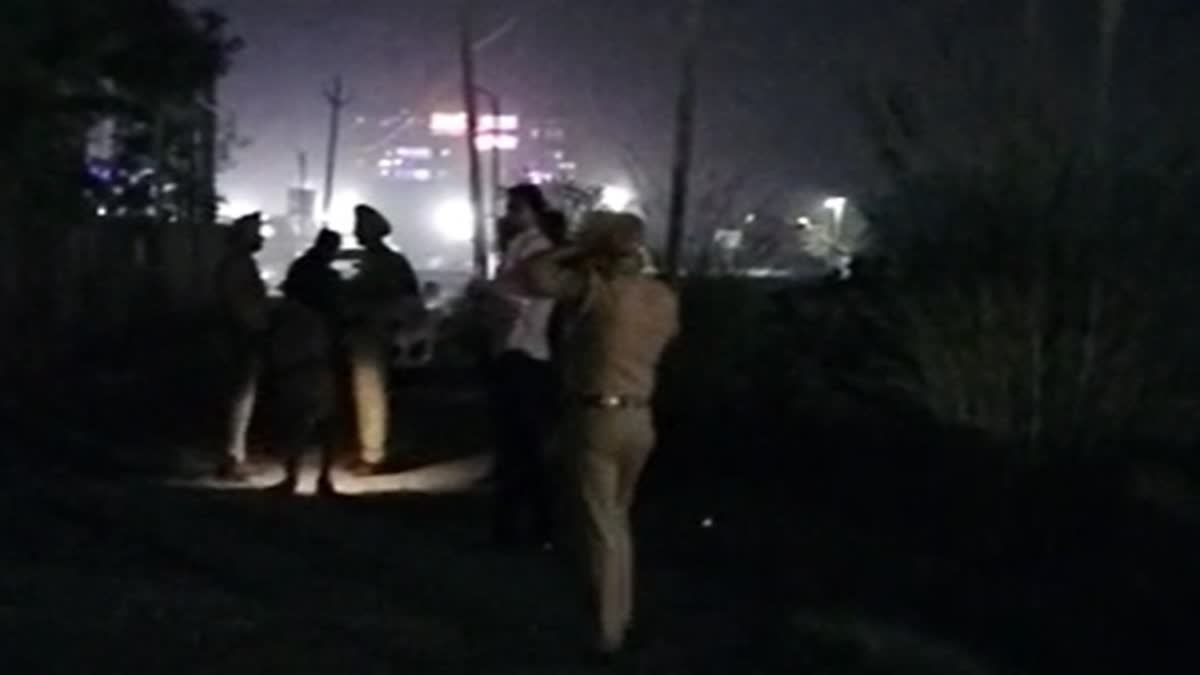 Gangster of Lawrence Bishnoi gang arrested during police encounter in Punjab's Mohali

Published: Nov 11, 2023, 6:28 PM
Follow Us
Mohali: A gangster of the Lawrence Bishnoi gang was arrested in an injured condition while his accomplices escaped in an encounter with Punjab Police in Zirakpur area of Mohali district of Punjab on Friday, sources said. Sources said that the encounter took place on the deserted road behind the Maya Garden Face Society located on the VIP Road of Zirakpur at around 7:30 pm.
During the encounter, one of the gangsters was injured, while one of his accomplices escaped from the spot. The police have also recovered two modern weapons from the injured gangster. According to the police, the accused was associated with the notorious Lawrence Bishnoi gangster and on his instructions used to threaten people for ransom.
SP Rural Manpreet Singh said that the Zirakpur police were patrolling the VIP road in view of the festivities, during which the police saw a motorcycle without a number plate. As police tried to stop the two youths riding on the basis of suspicion, the suspects drove away the motorcycle. Meanwhile, when the police party chased them, an attempt was made to corner them on a deserted road leading to the back of a society at Maya Garden Face, the SP said.
The gangsters, seeing themselves surrounded, opened fire on the police party and in the retaliatory action of the police, one of the gangsters was shot in the leg and injured, added the SP. He has been arrested by the police and sent to the hospital for treatment. The SP further said that the gangster arrested by the police has been identified as Manjit Singh alias Kheri Gujra Deravasi.
Extortion cases have been registered against him before and he came out on bail from the court about a month and a half ago. SP Manpreet Singh said that from the modern weapons recovered from the gangster, it is being estimated that he was roaming in Zirakpur area with the intention of committing a major incident.