Former Akali Dal minister's house robbed in Ludhiana; family, domestic help found unconscious

Published: Sep 18, 2023, 6:51 PM
Follow Us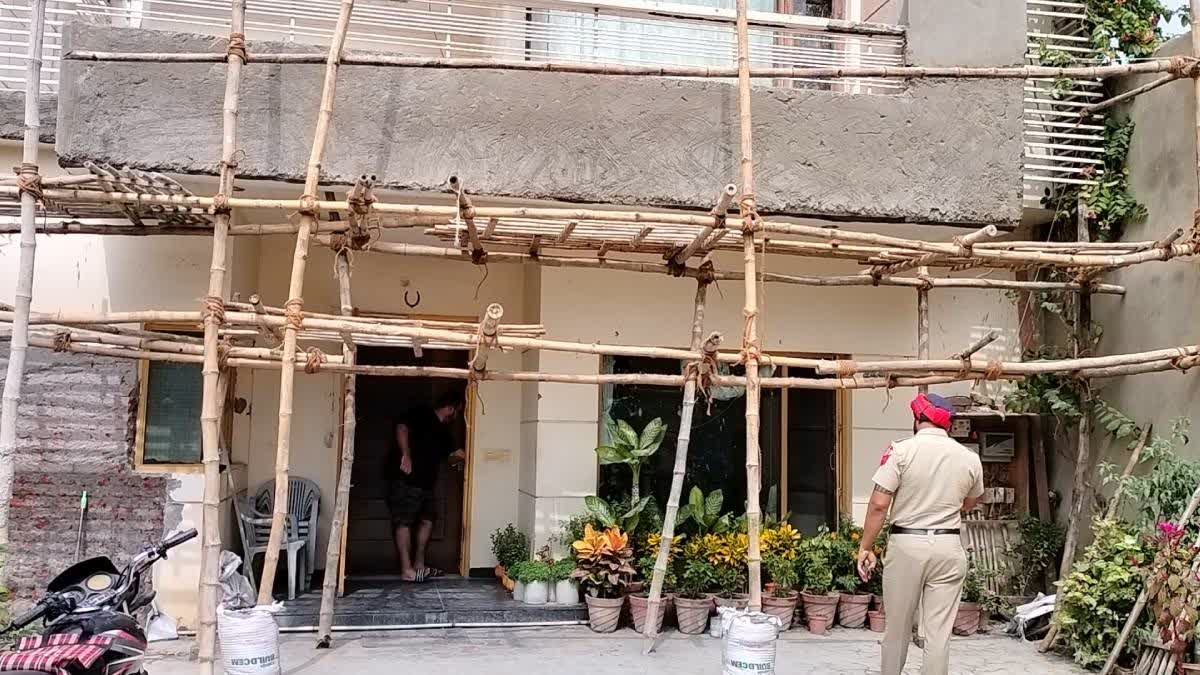 Former Akali Dal minister's house robbed in Ludhiana; family, domestic help found unconscious

Published: Sep 18, 2023, 6:51 PM
Follow Us
Ludhiana: Former Akali Dal minister Jagdish Garcha, his wife, sister and a domestic help were found unconscious at his residence this morning while several valuables and cash are missing. It is being suspected that a domestic help, who was hired a few months back and is currently missing, is involved in the suspected robbery case.
The incident took place at Maharaja Ranjit Singh Nagar area in Pakhowal Road. Police said prima facie, it seemed that the domestic help offered the family and another maid food laced with sleeping pills. After the four who were present in the house at that time, fell asleep, the domestic help reportedly robbed several valuable items including cash from the house.
Presently, construction work is underway in the house. When the masons arrived this morning, they rang the doorbell but nobody answered it. They became suspicious and informed the police. On reaching the spot, police found the entire family was lying unconscious. All the four persons were rushed to the hospital.
Ludhiana Police Commissioner Mandeep Singh Sidhu said that the matter is being investigated and Garcha's son, who is in Delhi, has been informed. Sidhu said that the domestic help was hired by the family without verifying his details.
"The family could not provide any photograph of the absconding domestic help. All the CCTV cameras installed in the area are being checked. The case is being probed from all angles. Investigations are on to ascertain as to who were involved in the robbery," police said.