Another Pak drone recovered in Punjab; over 250 such incidents recorded this year

Published: Sep 25, 2023, 3:48 PM
Follow Us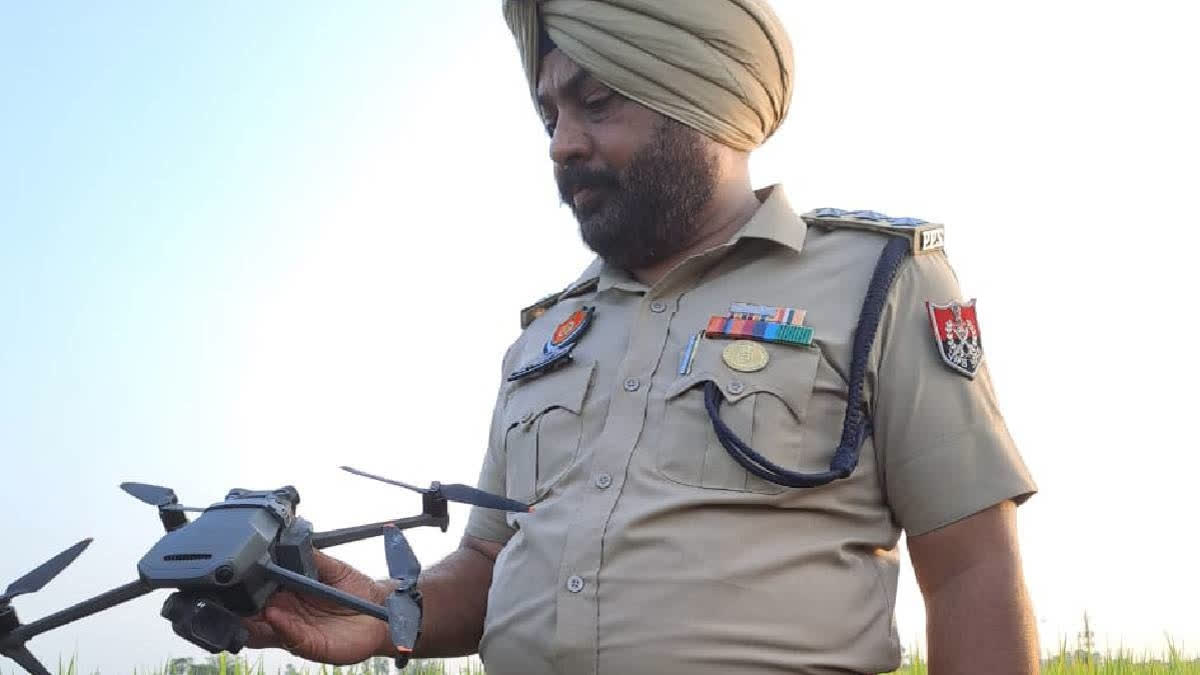 Another Pak drone recovered in Punjab; over 250 such incidents recorded this year

Published: Sep 25, 2023, 3:48 PM
Follow Us
Amritsar: A Pakistani drone was recovered in a joint operation conducted by Border Security Force and Punjab Police in Amritsar, an official statement said on Sunday.
BSF said that the drone was carrying one packet of Heroin weighing 500 grams. Taking to X (former Twitter), BSF Punjab said, "Action against drugs. In a Joint Operation of BSF Punjab and Punjab Police on the outskirts of Village - Mahawa, Distt - Amritsar, troops recovered 1 Pakistani drone, a Quadcopter, Model - DJI Mavic 3 classic and 1 packet, suspected to be Heroin (Net wt - appx 500 gms)."
Earlier last week a joint team of Border Security Force (BSF) and Punjab Police recovered a Pakistani drone in the Tarn Taran district of Punjab. According to an official statement, the drone was recovered from a paddy field in Rajoke village in Tarn Taran district on Saturday. "On 16th September 2023 at around 03:32 PM, the BSF intercepted movement of the suspected drone near Village - T J Singh, District - Tarn Taran. As per the laid down drill, BSF troops immediately reacted to intercept the drone," an official statement said.
So far this year, at least 250 drones have been spotted in Punjab, with more than two-fold increase in drone activity as compared to last year. As many as 55 drones have been shot down by BSF this year. While 221 drone activities were detected inside the Indian territory, 22 were inside Pakistan.
While in 2020, the BSF spotted 66 drones from across the border in Punjab, in 2021, there were 67 such sightings. Last year, around 104 drone activities were recorded. On August 2, Minister of State for Home Affairs, Nisith Pramanik, in a written reply to a question in the Lok Sabha, said anti-national elements and smugglers were using drones for smuggling arms and narcotics into Punjab from across the border.