Maharashtra: Uddhav pays respects to Balasaheb Thackeray on 11th death anniversary

Published: Nov 17, 2023, 10:41 PM
Follow Us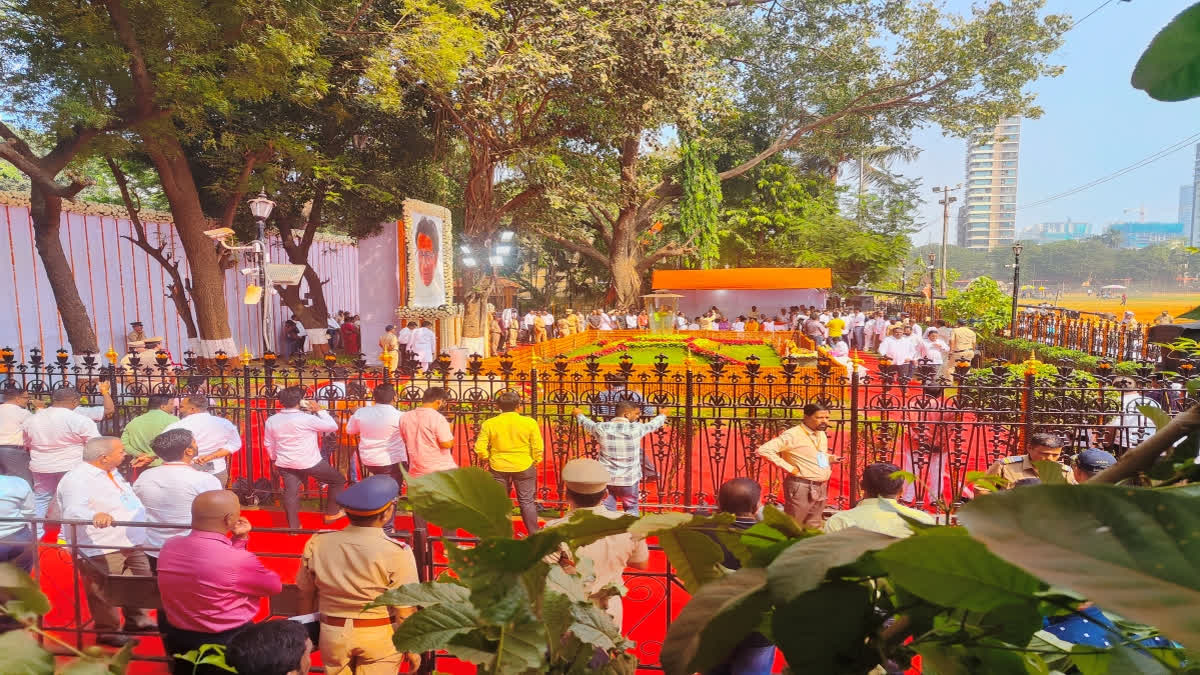 Maharashtra: Uddhav pays respects to Balasaheb Thackeray on 11th death anniversary

Published: Nov 17, 2023, 10:41 PM
Follow Us
Mumbai: Former Maharashtra Chief Minister Uddhav Thackeray, along with his wife Rashmi and son Aaditya Thackeray, paid homage at the memorial of his father and Shiv Sena founder, Bal Thackeray, marking his 11th death anniversary. The memorial is situated at Shivaji Park, the revered site where Bal Thackeray was laid to rest.
Accompanied by prominent party figures, including MPs Sanjay Raut, Anil Desai, Vinayak Raut, and Arvind Sawant, Uddhav Thackeray, who now heads the Shiv Sena (Uddhav Balasaheb Thackeray) led the gathering of Shiv Sena members from various factions. Shiv Sainiks affiliated with camps associated with Maharashtra Chief Minister Eknath Shinde and Uddhav Thackeray from different parts of the state gathered to pay their respects at the memorial.
The Shiv Sena witnessed a division in 2022 following a rebellion led by Eknath Shinde against the party leadership. This internal strife led to the collapse of the Maha Vikas Agahadi (MVA) government under Uddhav Thackeray. Subsequently, the Election Commission of India recognised Shinde's faction as the legitimate Shiv Sena, granting them the 'bow and arrow' poll symbol. Uddhav Thackeray's group was renamed Shiv Sena (UBT) in light of these developments.
Tensions flared on Thursday as workers from both the Shinde-led Sena and Shiv Sena (UBT) confronted each other and raised slogans at Bal Thackeray's memorial. The situation escalated until the police intervened and dispersed the crowd.