Shivpuri inter-community clash: 12 arrested, four illegal constructions of accused razed

Published: Nov 19, 2023, 5:18 PM
Follow Us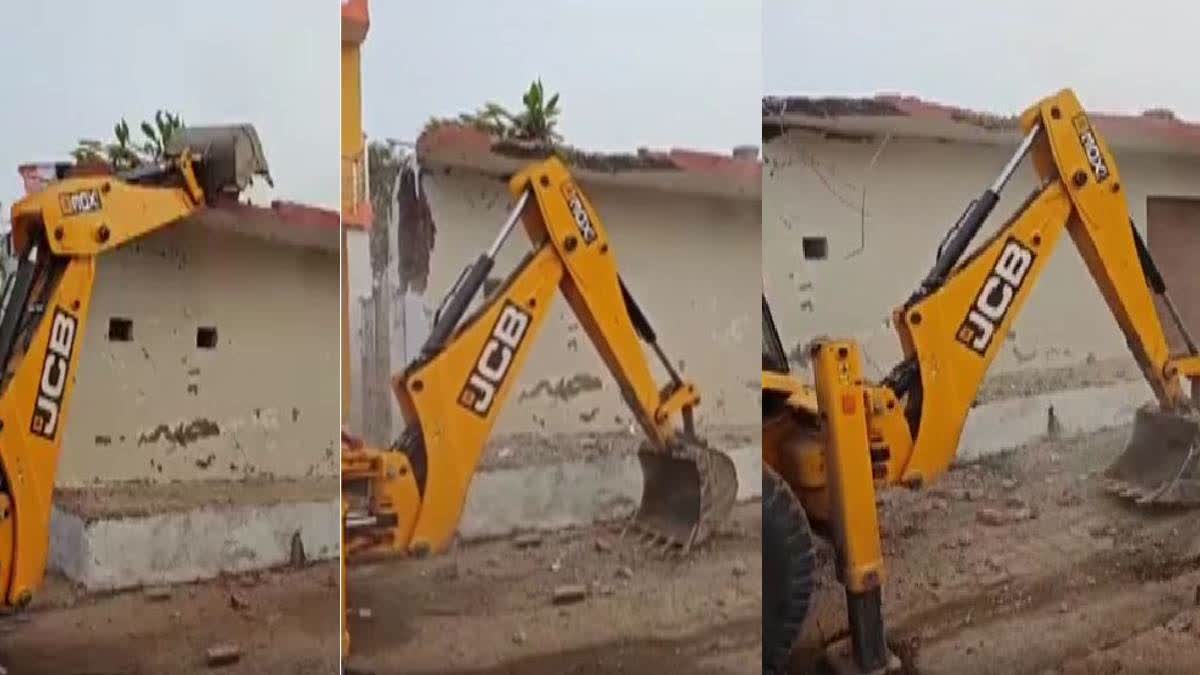 Shivpuri inter-community clash: 12 arrested, four illegal constructions of accused razed

Published: Nov 19, 2023, 5:18 PM
Follow Us
Shivpuri: Twelve people were arrested and bulldozers razed four illegal constructions of those involved in the clash that claimed three lives in Madhya Pradesh's Shivpuri district after elections on Friday.
On 17 November, members of Kushwaha and Bhadauria communities fired bullets and pelted stones at each other in Chakrampur village in Shivpuri over an old dispute. Over a dozen people were injured in the incident. Among whom, a woman and two men from Bhadauria community suffered severe bullet injuries and were taken to a health centre from where they were referred to Gwalior. The three were declared dead by doctors of Gwalior hospital.
Soon after the incident, Kshatriya community people held a demonstration in front of Narwar police station and put up a roadblock demanding stern action against the accused. Narwar police filed cases against members of both the communities. Later in the evening, bulldozers were razed and four illegal constructions of the accused were demolished.
Around two months back, a dispute broke out between the Kushwaha and Bhadauria communities during Ganesh immersion procession in Chakrampur village. A scuffle ensued between the members of the two communities and a youth from Kushwaha family was shot. Since then, the two communities are up against each other.
After elections on Friday, a fresh round of conflict started over appointment of Laxman Bhadauria as BJP's polling agent. Initially, a youth of Kushwaha community was injured by a bullet fired by Bhadoria community. The incident sparked off tension in the Kushwaha-dominated Chakrampur village. The Bhadoria community members were escaping from the village in a Bolero car when 35 to 40 people from Kushwaha community surrounded them. It is alleged that when people did not get out of the car, angry mob allegedly poured petrol on the car and set it on fire.
After the Bhadoria community members somehow managed to get out of the car, they were attacked by Kushwaha community members with sticks. During this, Asha Devi Bhadoria (42), her nephew Amar Singh (20) alias Himanshu and Laxman Bhadoria (45) died.
Meanwhile, Asha Devi's husband Munna Bhadauria, two sons Rajendra and Bhola alias Yogendra Singh and nephew Saurabh Sengar are injured. Kaira SDOP Shivnarayan Mukati said that 12 people have been arrested in connection with the incident and search is on for others. Also, the district administration has taken action against illegal constructions of the accused and demolished four houses till now.​