Pak will celebrate if any party other than BJP wins: Narottam Mishra

Published: Nov 17, 2023, 5:22 PM
Follow Us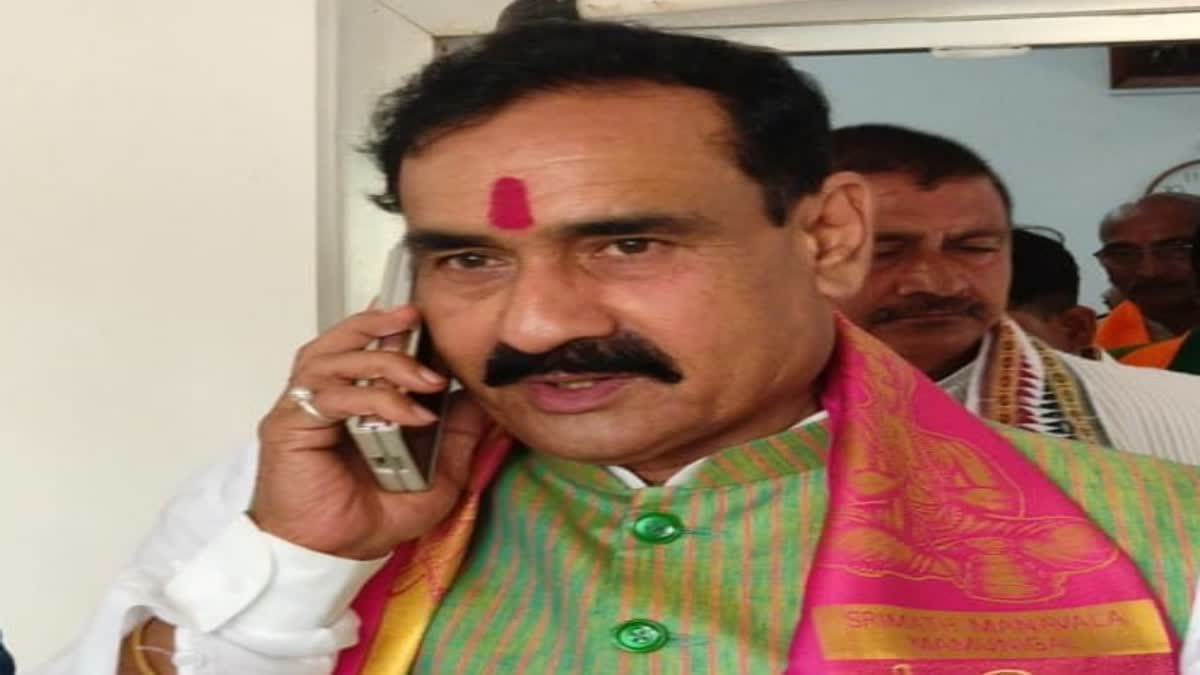 Pak will celebrate if any party other than BJP wins: Narottam Mishra

Published: Nov 17, 2023, 5:22 PM
Follow Us
Bhopal: Madhya Pradesh Home Minister and BJP candidate from Datia Narottam Mishra on Friday said that if BJP comes to power in the state then Pakistan will be devastated but if any other party wins, the neighbouring state would celebrate.
After casting his vote, Mishra said that if lotus blooms in Madhya Pradesh it will be devastation for Pakistan and on the contrary, the country will celebrate if any other political party wins. "Therefore, it is necessary to give utmost importance to the nation and press the lotus symbol button. By selecting the lotus symbol in Madhya Pradesh, the soldiers posted on the border will be strengthened," he said.
Mishra said that Pakistan will become panic-stricken if Prime Minister Narendra Modi retains power in Madhya Pradesh. He said that by selecting BJP one would be able to create an atmosphere of terror in the world of terrorism. "For those who are unable to go to the border to protect the country, this is an opportunity for them to serve the country. Press the button for the lotus symbol and contribute to the nation's interest," he added.
Earlier, Chief Minister Shivraj Singh Chouhan cast his vote in the Government Secondary School building in Jait village of Sehore. After worshiping Narmada, Chouhan reached the village temple and sought blessings from the deity.
Former chief minister Kamal Nath cast his vote in Chhindwara after offering puja at the temple. Nath's son Nakul and daughter-in-law were also present with him.
Union Minister Pahlad Patel also voted along with his younger brother and former Minister of State Jalam Singh Patel. He waited in the queue and then cast his vote at the Adarsh polling station.
Union Civil Aviation Minister Jyotiraditya Scindia cast his vote at AMI Shishu Mandir in Gwalior East assembly constituency. After this, Scindia said that BJP will form the government in Madhya Pradesh with an overwhelming majority. On the chief ministerial candidate, Scindia said that he is not in the CM's race and the party would take a decision on it.
Later, Gwalior Energy Minister Pradyuman Singh Tomar reached the polling booth with his family and expressed confidence in winning the polls. Minister Prabhuram Chaudhary and BJP state president VD Sharma also cast their votes. Former Chief Minister of Madhya Pradesh and senior BJP leader Uma Bharti arrived at Tikamgarh this morning to cast her vote in Dunda.