In Madhya Pradesh's Chhindwara, a spooky 'Ghost Fair' to 'scare away demons'
Updated: Nov 21, 2023, 6:47 PM
|
Published: Nov 21, 2023, 5:59 PM
Follow Us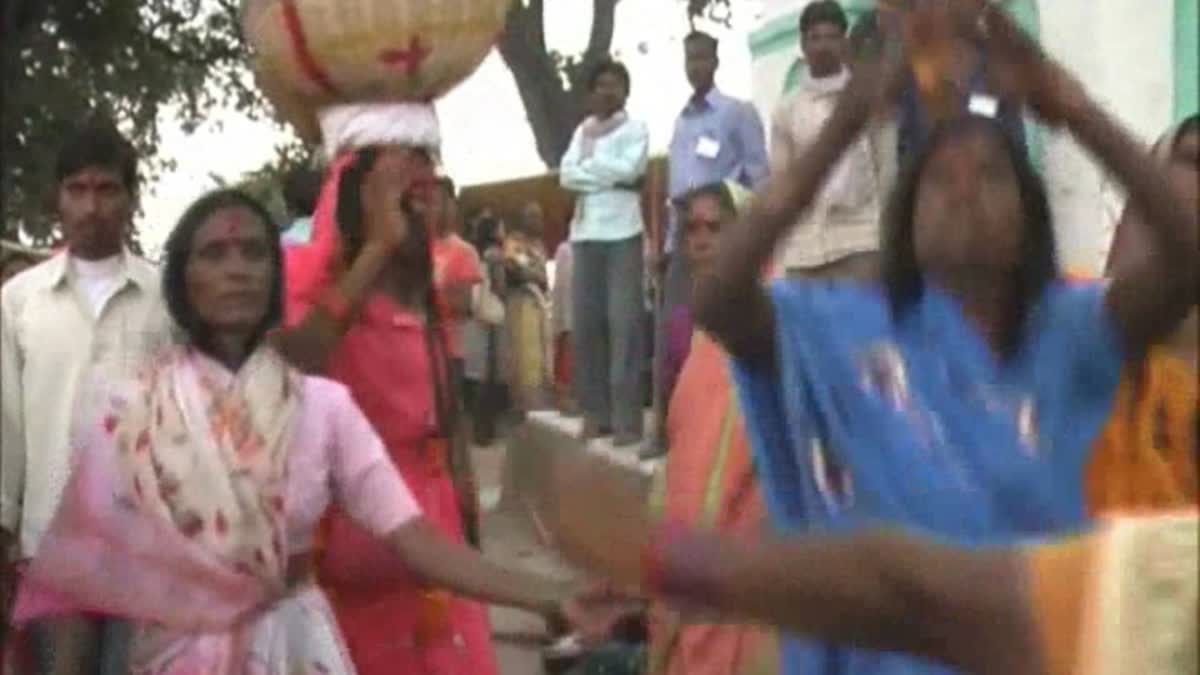 In Madhya Pradesh's Chhindwara, a spooky 'Ghost Fair' to 'scare away demons'
Updated: Nov 21, 2023, 6:47 PM
|
Published: Nov 21, 2023, 5:59 PM
Follow Us
Chhindwara: You have come across religious and trade fairs held every then and now in far off villages as part of faith and buy or exchange goods. But in this village in Chhindwara district of Madhya Pradesh, a 'Ghost Fair' is held to "treat" people suffering from "demonic possession" and mental disturbance. Ghosts have always been a subject of curiosity.
Human activities suddenly change and they start doing such things which a common man cannot even think of. One such spooky event-the Talkhamra fair is held in the tribal area of Chhindwara. The famous ghost fair is held in Talkhamra village of Junnardev area of Chhindwara. The organisers claim that the specialty of this fair is that the "patients suffering from demonic possession and mentally disturbed are treated in this fair".
"The person suffering from demonic possession is treated with the power of tantra mantras, after which the body language of the person suffering from demonic possession is observed," said an organizer. Before the 'babas' treat the people possessed by demons, the latter are first meant to take a holy dip in the pond and then the tantric ritual takes place.
In Talkhamra fair, the troubled person is made to take a dip in the pond by the tantriks after which he/she is taken near a place called Vatavraksh and tied with a raw thread. After the tantric puja, the devotees visit the nearby temple of Malanmai and offer prayers after which they are treated for the respective disorder, they said.
In the age-old fair fair, people from far away places along with tribal villagers and other communities participate with great enthusiasm every year. As part of the fair ritual, chicken and goats are sacrificed as offerings to the deities. The fair lasts for 15 days in the middle of the dense forest in Chhindwara. Fair. Huge stalls selling different items and toys besides sacrificial chicken and goats are installed at the fair.
Varjan Mela Committee Chairman Madan Uike said that the fair of Talkhamra is celebrated for 15 days from Ekadashi. "If someone is possessed by an evil spirit, then the Padhihars perform puja to scare the ghosts," Uike said.