G20 Summit: Madhya Pradesh's Shruti Adhikari and her son Ninad will perform 'Raga Darbari' for world delegates

Published: Sep 9, 2023, 1:02 PM
Follow Us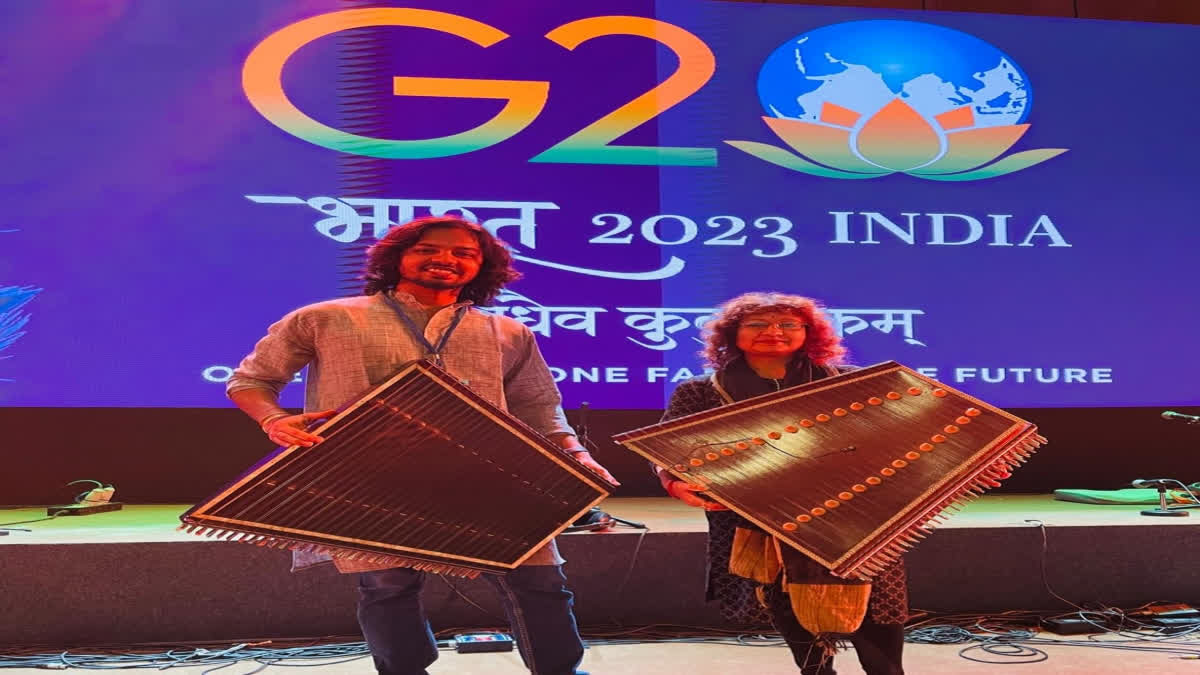 G20 Summit: Madhya Pradesh's Shruti Adhikari and her son Ninad will perform 'Raga Darbari' for world delegates

Published: Sep 9, 2023, 1:02 PM
Follow Us
Bhopal (Madhya Pradesh): Well-known Santoor player Shruti Adhikari and her son Ninad will perform Raga Darbari for the world delegates at the G20 Summit, which started in New Delhi on Saturday.
Shruti Adhikari and his son Ninad Santoor will perform in front of leaders across the globe including US President Joe Biden and Prime Minister Narendra Modi at the specially-created Bharat Mandapam at Pragati Maidan. The duo are eagerly waiting for their performance.
Shruti told ETV Bharat that she and her son Ninad will present a Santoor performance at the coveted event, which has seen the participation of heads of state.
While there are other artists from all over the country on other musical instruments, Shruti said it is a very proud moment for her and her son. In this way, Madhya Pradesh is also represented at the G20 Summit. The event will be held from 6:00 PM to 9:00 PM, in which 78 artists, who have come from nooks and corners of the country, will perform.
Ninad said he and his mother will perform the 'Raga Darbari'. Ninad told ETV India that since morning there has been a happy atmosphere in the hotel where they are staying and surrounding areas. "It is an honour for me and my mother to be presenting our skills before an august audience." He added that he was thankful to the organisers for giving him an opportunity.
Who are Shruti and Ninad? Shruti Adhikari is the only female santoor player in the country. Shruti learnt her lessons from legendary Santoor exponent late Pandit Shivkumar Sharma. Ninad also received lessons from Pandit Shivkumar Sharma. Shruti is the daughter of late music guru and singer Sangeeta Kathale, who belonged to the 'Gwalior Gharana' and Sitar exponent late DY Kathale.