3 dead, several hospitalised after two families clash in Shivpuri

Published: Nov 18, 2023, 8:00 PM
Follow Us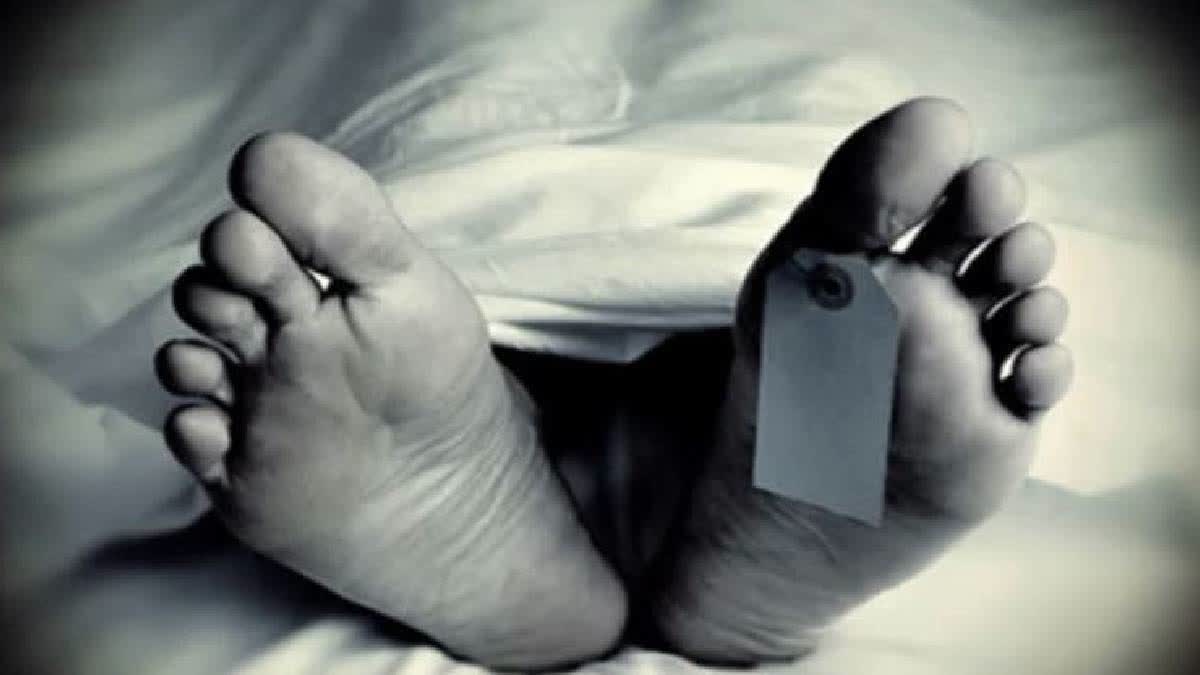 3 dead, several hospitalised after two families clash in Shivpuri

Published: Nov 18, 2023, 8:00 PM
Follow Us
Shivpuri/Gwalior: Three persons died and over a dozen were injured in a clash that broke out between two families in Chakrampur village of Narwar police station area in Madhya Pradesh's Shivpuri district today. Police said that an old enmity led to the conflict.
The groups fired gunshots and pelted stones at each other. The injured were taken to Narwar from where they were referred to Gwalior. Among the injured, a woman and two men died during treatment in Gwalior this evening.
The entire village has been gripped in tension following the incident. Police have deployed a huge contingent of forces here and SP Raghuvansh Singh Bhadoria is himself present at the village.
It has been learnt that Yogendra alias Gola, son of Munna Bhadauria had a dispute with Dinesh Kushwaha of the same village two months ago. Since then there was rivalry between the two families. After voting ended on November 17, a dispute erupted between the youths of both the families over the old issue.
Soon after, both the groups started fighting with each other. They opened fire, attacked with sticks and rods and pelted stones at each other. A youth from Kushwaha community suffered a bullet injury while a Bolero car was set on fire.
The deceased have been identified as Munna Bhadauria's wife Asha Devi (55) and his brothers Laxman and Himanshu Sengar. All three suffered bullet injuries. This apart, Munna Bhadauria's two sons Rajendra and Bhola were also injured. The injured were first admitted to a health center in Narwar and then referred to Gwalior.
Currently, the Kushwaha family members are undergoing treatment in Gwalior hospital. Karaira SDOP Shivnarayan Mukati said that the police had registered a case of riot and attempt to murder against both parties. However, following the three deaths, police have now enhanced the charges to include murder and have started the investigations.
Meanwhile, Gwalior Police have registered a case against more than five dozen people for attacking the Bahujan Samaj Party candidate and his supporters in Nagaon, taking them hostage and for booth capturing. BSP candidate from Gwalior Rural, Suresh Baghel was attacked while returning from a polling booth in Naugaon. It is alleged that Baghel and his supporters who were accompanying him, were taken hostage and beaten up. Later, there was booth capturing.
In a separate incident, Congress and BJP supporters clashed in Bahodapur police station area of the city after polls on Friday. Firstly, a case was registered against Shailu Chauhan, Bhanu Dixit and others on the basis of a complaint filed by Arun Rajawat. Secondly, on Chauhan's complaint, another case was registered against Rajawat along with a dozen others including Rajendra, Surendra, Yugal, Sonu Gaur on charges of rioting, abusing and threatening. ASP Niranjan Sharma said that an investigation has been initiated.