Tragic electrocution incident leads to suspension of BESCOM employees and show cause notice for officials

Published: Nov 20, 2023, 2:32 PM
Follow Us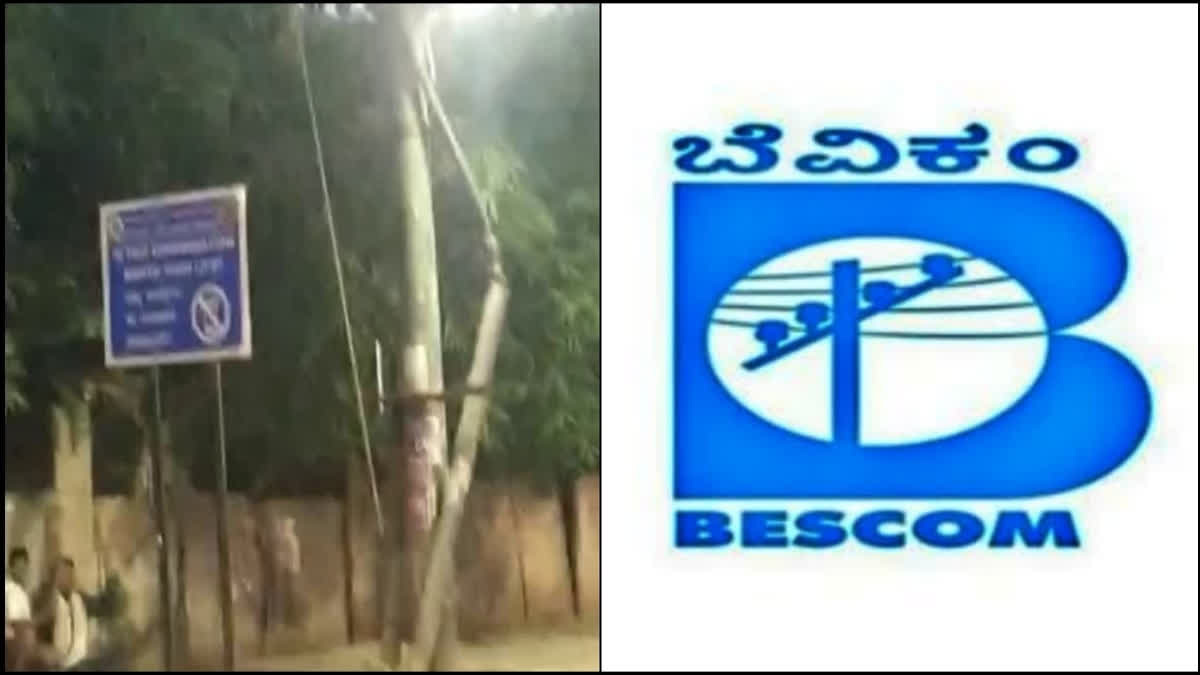 Tragic electrocution incident leads to suspension of BESCOM employees and show cause notice for officials

Published: Nov 20, 2023, 2:32 PM
Follow Us
Bengaluru: In the aftermath of a distressing incident that resulted in the tragic death of a young mother, Java Soundarya (23), and her daughter Leela, the Bangalore Electricity Supply Company (BESCOM) has taken swift action against five employees and issued a show cause notice to two senior officials. The incident occurred in the 4th East sub-division of Kadugodi, near the Hope Farm signal under the Whitefield division, where the victims lost their lives after unwittingly stepping on a broken 11 KV power cable lying on the footpath.
The shocking incident unfolded during the early hours of Sunday when the victims were electrocuted on the spot. Subsequently, a case was registered at the Whitefield Police Station, prompting Power Minister KJ George to intervene. Expressing grave concern over the apparent dereliction of duty, Minister George directed the Power Department to take immediate action against those responsible.
In compliance with the minister's directive, the General Manager of Administration and Human Resource Department at BESCOM issued an order suspending five employees directly linked to the incident. The suspended individuals include 4th Eastern Division Assistant Executive Engineer T Subramanya, Assistant Engineer SS Chetan, Junior Engineer Rajanna, Junior Powerman Manjunath Revanna, and Lineman Basavaraju.
Additionally, Bescom East Circle Superintendent Engineer M Lokesh Babu and Bescom White Field Division Executive Engineer Sriramu have been served show cause notices in connection with the perceived dereliction of duty.
The sequence of events leading to the tragedy began when Kadugodi's F9 BPL feeder tripped at 3:50 am. Subsequently, at 3:55 am, it was recorded that the line was charged. The investigation revealed that the electric wire had broken, leading to the flow of electricity. The fatal consequence occurred when the mother and daughter unknowingly stepped on the fractured wire, resulting in their electrocution.