Bengaluru: 13-month-old deceased baby's kidneys transplanted to adult

Published: Jun 20, 2023, 6:44 AM
Follow Us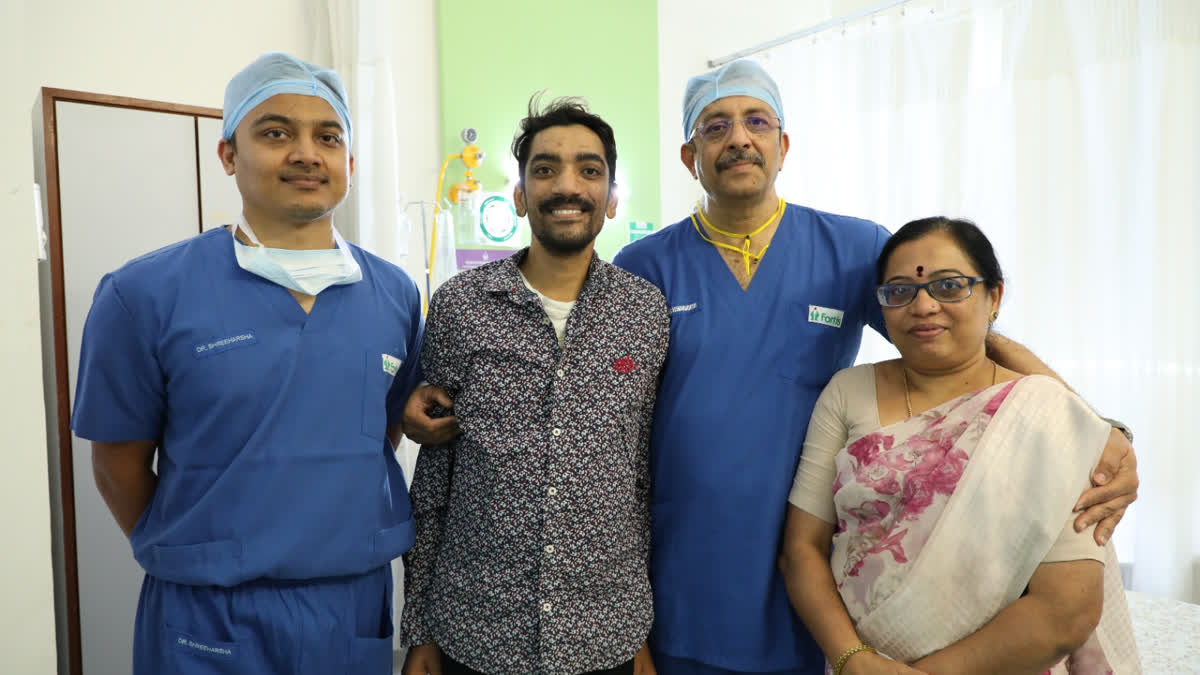 Bengaluru: 13-month-old deceased baby's kidneys transplanted to adult

Published: Jun 20, 2023, 6:44 AM
Follow Us
Bengaluru (Karnataka) : Both kidneys of a 13-month-old baby were successfully transplanted to a 30-year-old man through a Robotic En-bloc procedure by doctors at Bengaluru's Fortis Hospital. This is a very rare case in the world, doctors said on Monday. A team of doctors led by Dr Sriharsha Harinath and Dr Mohan Kesavamurthy, Fortis Hospital, Bengaluru, performed this rare successful complex surgery.
Speaking about this, Dr Keshavamurthy said that ''a 30-year-old man was suffering from kidney failure for a long time and was undergoing hemodialysis. He needed a kidney transplant. Meanwhile, a 13-month-old child died of suffocation. The kidney was obtained as a donation with the consent of the child's parents."
He further said that the baby weighed only 7.3 kg while the 30-year-old man weighed 50 kg, which made transplanting a child's kidney a challenging task for their team. But they took up this challenge and transplanted the kidney through Robotic En-bloc, Dr Keshavamurthy said.
An innovative technique called robotic En-bloc allowed the transplanted kidneys to grow in size according to the recipient's body weight. The surgery lasted about four hours, Dr Keshavamurthy said. ''After this complex surgery, the patient was kept in the intensive care unit. He was discharged from the hospital after 12 days,'' the doctor said.
Akshay Oleti, Business Head, Fortis Hospital, said that any difficult surgery can be handled easily with the use of robotics in kidney transplants. "Especially transplanting a small child's kidney into an adult is a challenge. Our team of doctors successfully performed this innovative operation using the latest technology. This is the first case in the world,'' Akshay Oleti said.