Have paid the fine, stop calling me an electricity thief: HD Kumaraswamy to Karnataka Congress

Published: Nov 17, 2023, 5:26 PM
Follow Us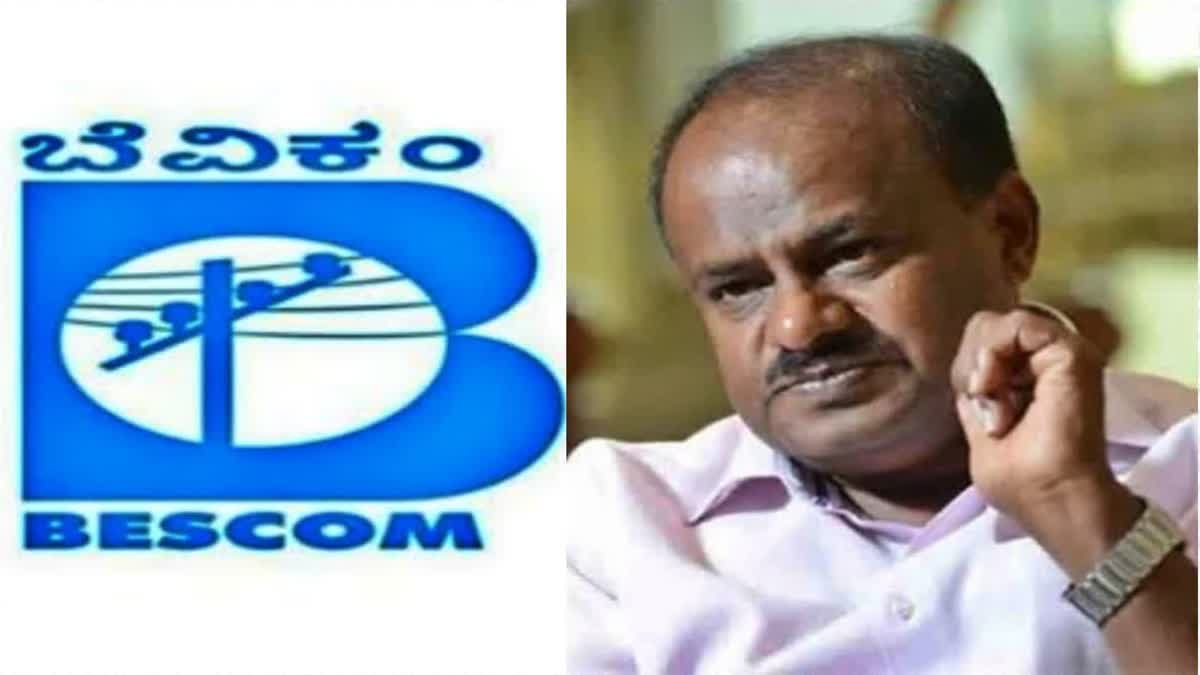 Have paid the fine, stop calling me an electricity thief: HD Kumaraswamy to Karnataka Congress

Published: Nov 17, 2023, 5:26 PM
Follow Us
Bengaluru: Former Karnataka chief minister HD Kumaraswamy who is under fire for allegedly stealing electricity to illuminate his house on the occcasion of Diwali has regretted over the matter asking the Congress to stop calling him a "thief". "I regret the inadvertence that happened in our home during Diwali. I have already been labeled as electricity thief by CM, DCM and their patalam. I am not afraid of all their accusations of electricity thief. I have not committed as much theft as you. I have paid the bill issued by BESCOM and the fine. From now on, you should stop calling me electricity thief," said former Chief Minister H.D. Kumaraswamy.
The former chief minister was speaking at a press conference at the JDS office in JP Bhavan on Friday in the backdrop of accusations by the ruling Congress that Kumaraswamy had "stolen" electricity to light his JP Nagar residence on the occasion of Diwali. "There was an inadvertence in our house during Diwali. I express my regret for that.
The electricity consumption for the lighting is not much. The electricity consumption for the lighting is less than 1 kilowatt. But they have calculated for 2.5 kilowatts and have given a bill that it will be 71 units for 7 days. For 71 units, they have imposed a fine of three times, that is Rs 68,526. The bill should be re-examined. I have taken permission for 33 kilowatts in our house. This is the current I use daily. This should be re-examined." he insisted.
"This is my situation as a former CM. What can be the situation of the common people? From where the power will come to Kanakapura Utsav held every year? From where the electricity be used when the Congress went on padayatra? Will they put a generator in whole town for the Kanakapura festival?" he said. The Congress had on Tuesday accused Kumaraswamy of stealing electricity on Diwali.
In a post on X, Karnataka Congress had said that Kumaraswamy's JP Nagar residence had been "illegally connected to the Diwali lights directly from the electric pole".