Dengue cases increase in Karnataka: 6,806 cases detected, more in Bengaluru

Published: Sep 5, 2023, 2:37 PM
Follow Us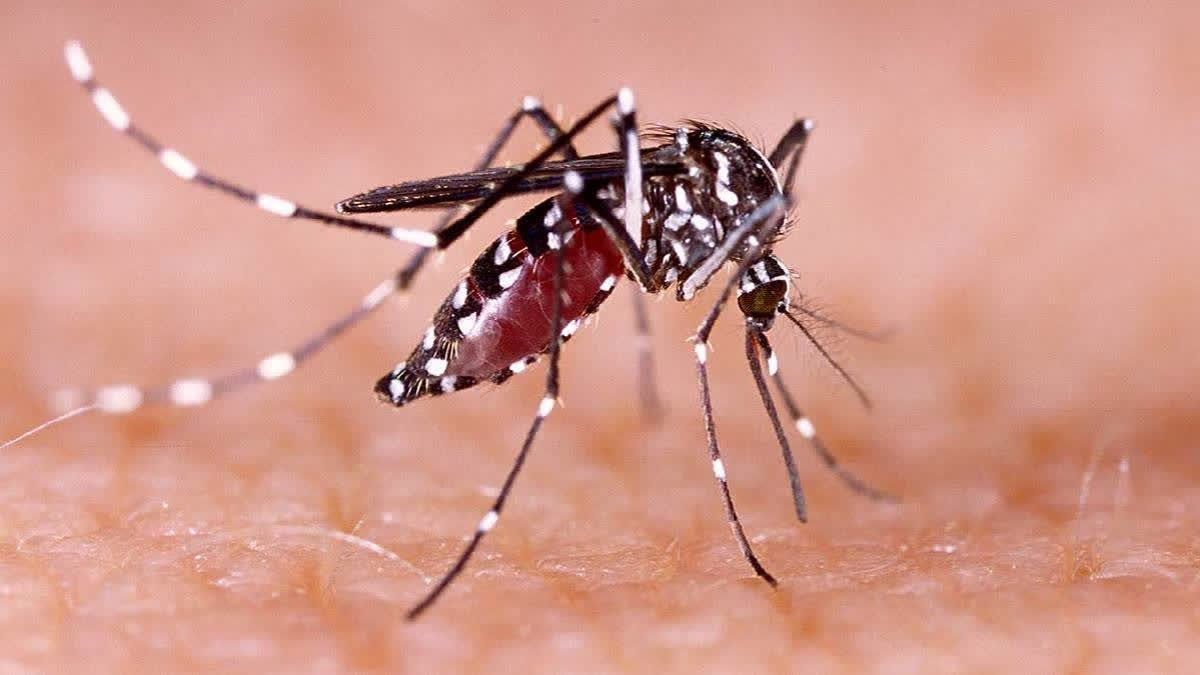 Dengue cases increase in Karnataka: 6,806 cases detected, more in Bengaluru

Published: Sep 5, 2023, 2:37 PM
Follow Us
Bengaluru (Karnataka): Dengue cases are increasing in the state. Especially the number of cases has increased in the capital Bangalore. At present, 6,806 cases have been detected in the state, of which 3,454 cases are in Bangalore. The increasing number of cases has raised concern.
By this time in 2022, 5,500 cases were detected in the state. 1,058 cases were reported in the capital Bangalore. By the end of September 2021, 520 cases were registered in the city.
Due to climate change in the state, dengue cases are increasing. Compared to the last two years, the rainfall this year is less. However, the number of dengue cases is high. The reason is that the rain does not fall continuously, creating a favorable environment for mosquitoes to lay their eggs. Doctors say that if it rained continuously, the water would not stop and the eggs would go into the water.
What are the symptoms of dengue fever?: Fever, headache, extreme cold, sore throat, vomiting, stomach ache, pain in hands, motion, increased heart rate, allergic blisters on the skin.
How to control mosquitoes and dengue cases?: Mosquitoes should be controlled. Avoid mosquito bites. It is better to drink clean and boiled water. Close the lid of water storage tank and tanks securely. Be careful not to let water stand around the house and on the terrace. Waste like coconut shell, tire should be properly disposed. The environment around the house should be kept clean.
Awareness about Dengue: Awareness about dengue disease is already being created under Bruhat Bengaluru Mahanagara Palike (BBMP). Awareness marches have been organized by school and college students in this regard. Health personnel are conducting house-to-house survey for larvae. Dr KV Trilokchandra, Special Commissioner, Health Department, BBMP said that necessary precautionary measures are being taken around 100 meters of the areas where the highest number of cases have been reported.
Earlier, only dengue cases admitted in government hospitals were counted. However, this year data is also being collected from private hospitals. So the number of cases is increasing. BBMP has made all arrangements to treat dengue disease. The number of hospitalizations is less. Even those admitted are being discharged from the hospital in two-three days. No deaths have been reported so far. Trilokchandra informed that more cases have appeared in East, South and Mahadevpur wards of the city.
BBMP has taken necessary measures to control and treat dengue. Earlier, dengue statistics were not collected from private hospitals. Data is being collected from an additional 600 centers this year. Dr. Trilokchandra said that the number of cases has increased because the weather has contributed to the increase in dengue infection this year.
There is no need to worry about dengue fever. If fever, body ache, headache occurs for three days, consult a doctor immediately and seek treatment. Doctors have advised that precautions should be taken to avoid mosquito bites.