Cricket World Cup: This is what Karnataka cricket lover did to express his support for Team India

Published: Nov 19, 2023, 12:37 PM
Follow Us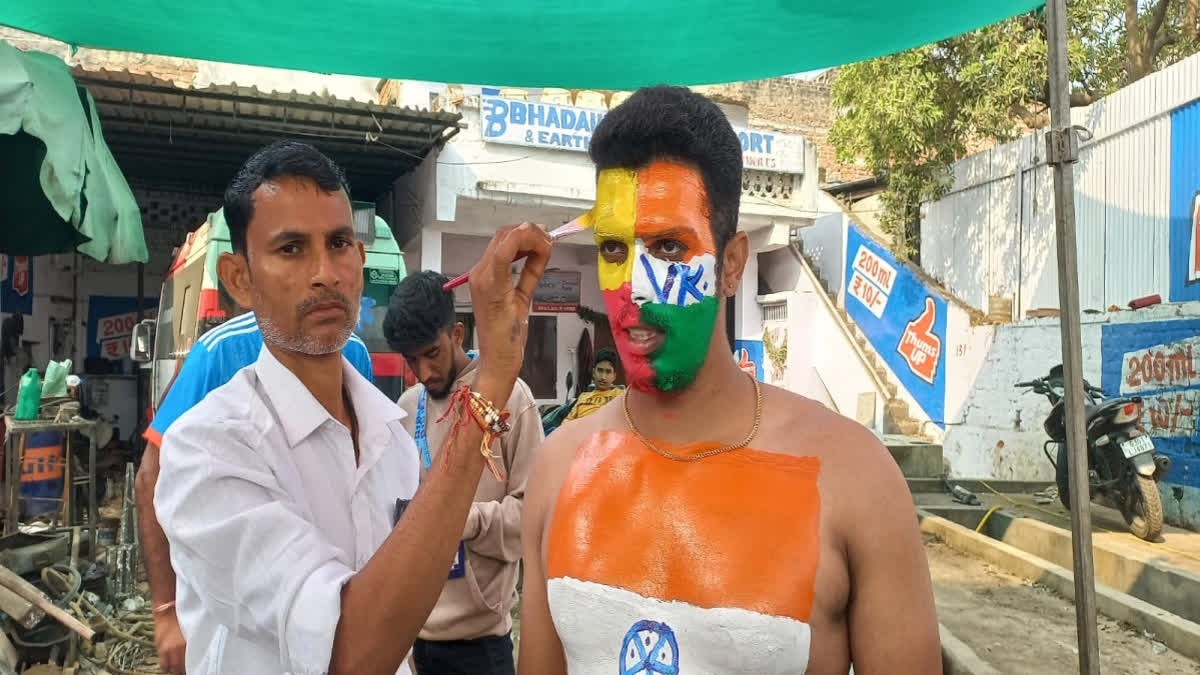 Cricket World Cup: This is what Karnataka cricket lover did to express his support for Team India

Published: Nov 19, 2023, 12:37 PM
Follow Us
Ahmedabad: The cricket fever has gripped the country and fans from across the country are making a beeline to Narendra Modi stadium in Ahmedabad to cheer for Team India's much-anticipated victory against Australia which beat India in the previous such clash in 2003.
The prospect of victory in Sunday's match for India which remained unbeaten in the ICC Cricket World Cup so far has generated enthusiasm among cricket fans, who are desperate to see their team's victory against the Pat Cummmins-led Aussies, who also must be willing to go all guns blazing against Rohit Sharma-led India.
A cricket-crazy youth from Karnataka, who wanted to cash in on the frenzy, reached Ahmedabad by train after travelling for more than 12 hours on the day. He got the tricolour painted all over his body to express his support for Team India.

The Karnataka resident, who identified himself as Chaudhary, said, "I am from Karnataka and reached Ahmedabad by train. People are wearing Team India jerseys to support the country. I am also supporting Team India in my unique way by wearing the jersey of Team India. I hope to see the Indian team's victory today. I have tattooed my face and body just to support the Indian team."
He continued, "If India win the World Cup final match, we'll go berserk. We'll celebrate the victory in our state in a grand manner."
Before the final of the World Cup match, social media visuals showed excited fans teeming up outside the Narendra Modi Stadium in Ahmedabad. While waving the tricolour, the young man from Karnataka expressed his unique love for Team India by painting the tricolour all over his body.