Bengaluru: Seven-month pregnant woman sets Guinness World Record by playing saxophone for 26 hours

Published: Sep 18, 2023, 7:56 PM
Follow Us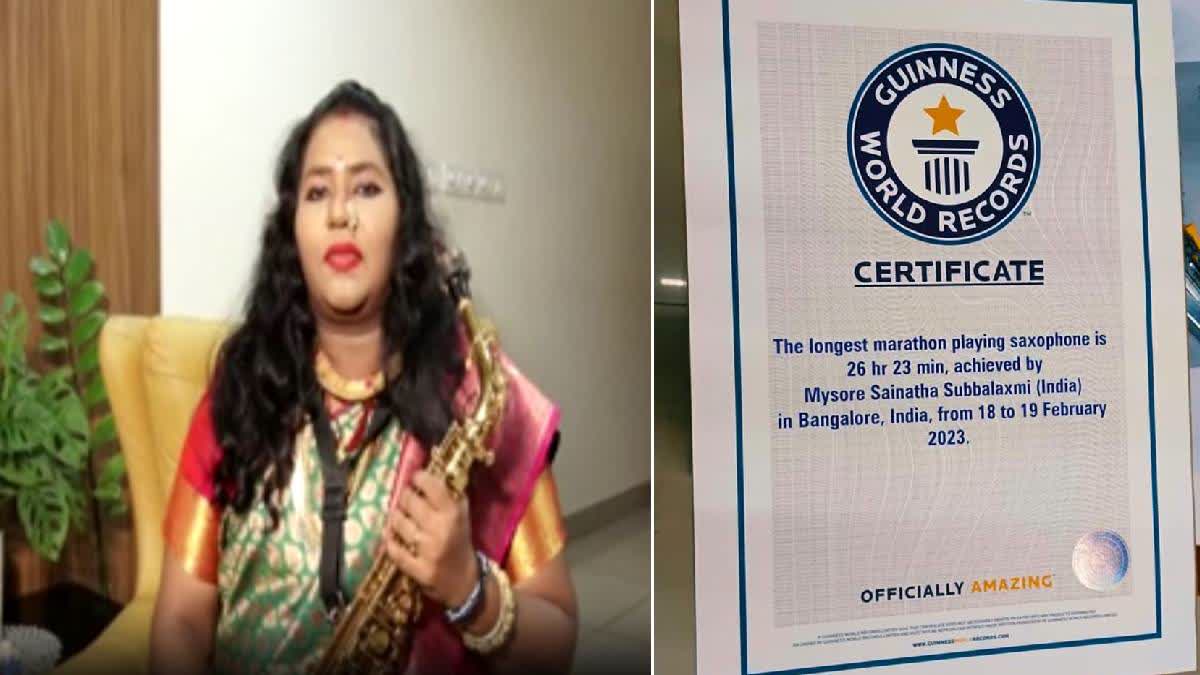 Bengaluru: Seven-month pregnant woman sets Guinness World Record by playing saxophone for 26 hours

Published: Sep 18, 2023, 7:56 PM
Follow Us
Bengaluru: A seven-month pregnant woman from Bengaluru created history by playing the saxophone for 26 consecutive hours and thereby bagged the Guinness World Record. Earlier, when she was three-month pregnant she took an attempt to create world record by playing the instrument for 20 hours but failed.
Subbalakshmi, a resident of Avalahalli near Hoskote in Bengaluru Rural district has earned this exceptional achievement. She created world record in February when she played the saxophone for 26 hours 23 minutes at a program organised in Avalahalli. Her feat has earned her the distinction of being the first woman to play the saxophone at a stretch for such a long duration. Now, the Guinness World Record team has recognised her achievement and honoured her with an award.
In November, Subbalakshmi missed her chance at the Guinness World Record when she played the saxophone for 20 hours. She was three-month pregnant at that time. However, despite failing, she kept trying and finally succeeded in playing the saxophone for 26 hours.
She said that she can play the saxophone in more than 109 languages including Kannada, English, Hindi and Telugu. She has already performed at several events in different parts of the country.
"I started playing the saxophone since I was 13 years old and have been playing the instrument for the last 27 years. I began playing the saxophone on the day of Shivratri on February 18, 2023 and continued playing it till February 19. For the last five years, I had been trying hard to achieve this feat," Subbalakshmi said.