2022 Mangaluru cooker bomb blast: Injured auto driver yet to receive compensation
Updated: Nov 20, 2023, 8:24 PM
|
Published: Nov 20, 2023, 8:00 PM
Follow Us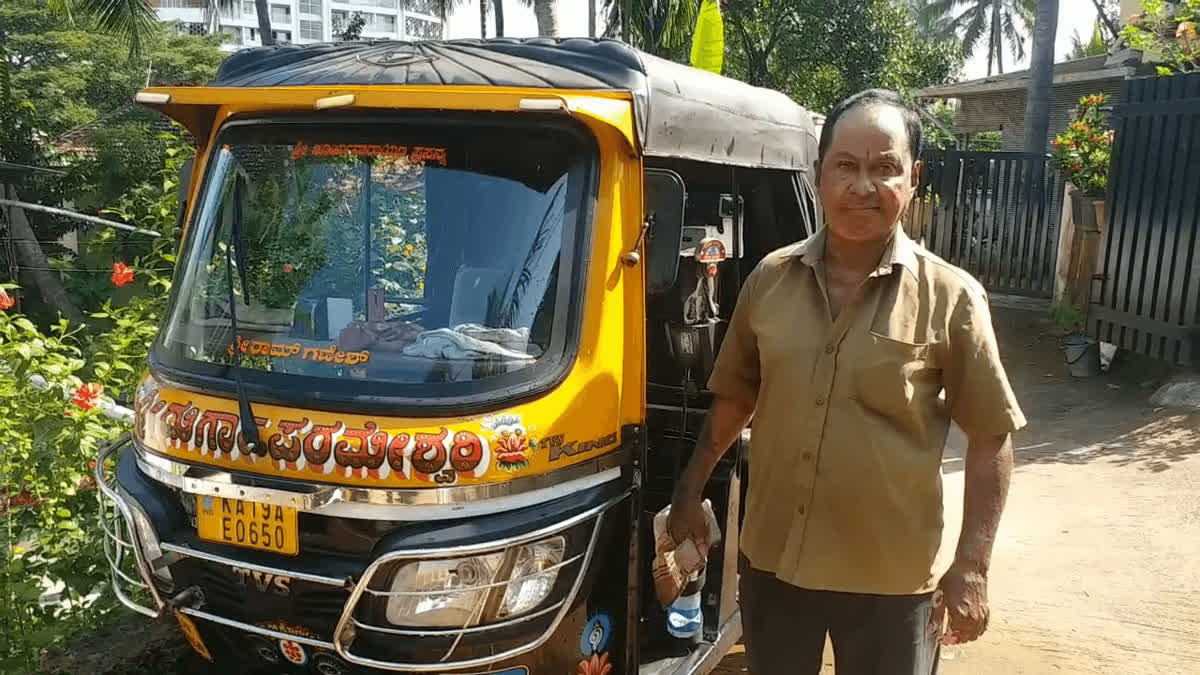 2022 Mangaluru cooker bomb blast: Injured auto driver yet to receive compensation
Updated: Nov 20, 2023, 8:24 PM
|
Published: Nov 20, 2023, 8:00 PM
Follow Us
Mangaluru(Karnataka): A year since the cooker bomb blast jolted Mangaluru, the auto-rickshaw driver who was grievously injured in the incident says he is yet to receive the promised compensation from the Karnataka government.
On November 19, 2022, the cooker blast triggered in a moving autorickshaw injured its driver Purushottama Pujari and terror suspect Mohammed Shariq. Initially, the Mangaluru City Police investigated the matter. Later it was handed over to the NIA for further investigation. During the NIA investigation, it was revealed that the cooker bomb was being taken to be detonated in the nearby Kadri temple.
Purushottam, who is still recovering from the injuries, said he has not been compensated by either the central or the state governments. MP Nalin Kumar Kateel, who was BJP state president at the time of the incident, and MLA Vedavyas Kamat visited and promised compensation from the government.
Meanwhile, Vedavyasa Kamat had given a rickshaw to Purushottama. However, since Purushottama is unable to drive the rickshaw due to his injuries, he has rented it to a driver who pays him Rs 250 a day.
Speaking to ETV Bharat, Purushottama said, "Despite a year since the cooker bomb blast, we have not received any compensation from the government. MLA Vedavyasa Kamath has given a rickshaw and Rs 5 lakh. The house has been renovated by Guru Beladingalu. The government's promise of compensation remains the same. Ivan D'Souza (Congress leader) said that he would bring this to the attention of the Chief Minister. A lot of money is needed for the treatment."
Accused Shariq, 24, from Thirthahalli in Shivamogga district, was carrying an improvised explosive device (IED) in a cooker in the auto-rickshaw when it exploded on the outskirts of Mangaluru. Shariq had suffered 45 per cent burns in the blast, while the autorickshaw driver Purushottam was also injured.