UK firm secures lucrative order to supply Indian solar facility in Gujarat's Mundra

Published: Sep 16, 2023, 10:45 PM
Follow Us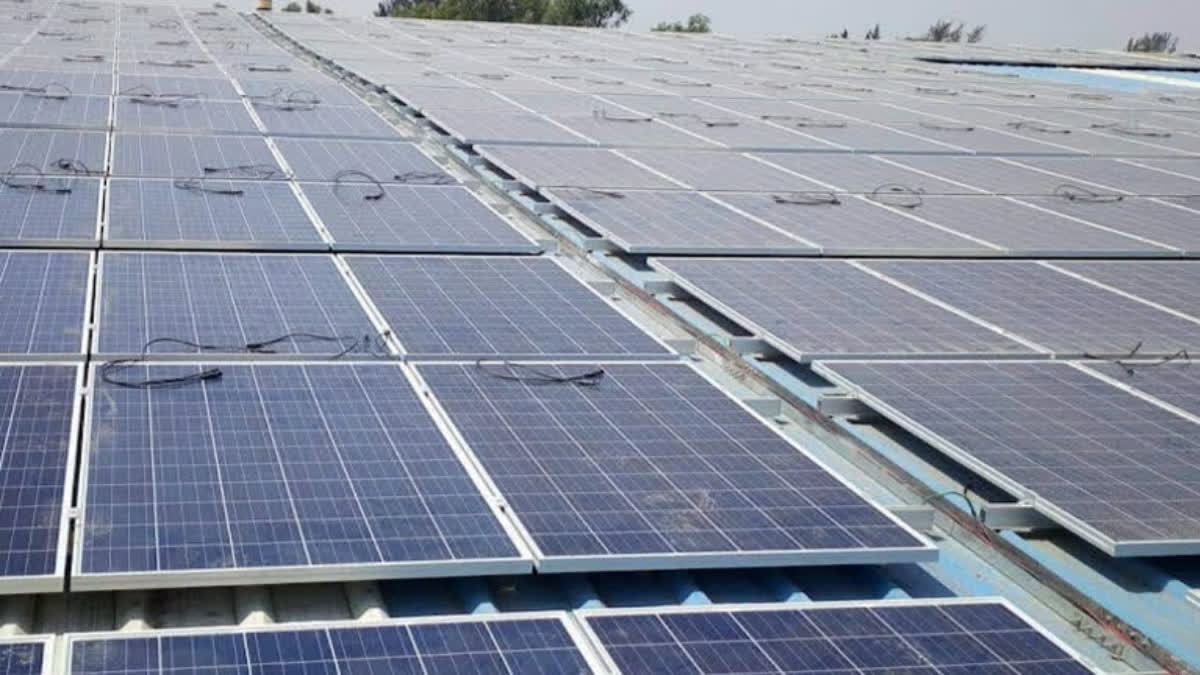 UK firm secures lucrative order to supply Indian solar facility in Gujarat's Mundra

Published: Sep 16, 2023, 10:45 PM
Follow Us
London: A small cleantech firm in south-east England has secured a GBP 4 million order to supply its technology to a projected 2.0-gigawatt solar facility in Mundra, Gujarat, according to a top company official. Gas Recovery and Recycle Limited (GR2L), an MSME (micro small and medium enterprise) business in Surrey, claims to have developed, patented, and exported cutting-edge technology to reduce the energy consumption, carbon footprint and cost of manufacturing solar panels. It was backed by UK Export Finance (UKEF), the UK government's export credit agency, with a GBP 475,000 guarantee issued under its Bond Support Scheme that helped secure the Indian order.
"Building on our existing export successes, support from Lloyds Banks and UKEF helped us to secure this latest growth opportunity and further develop our established international presence. I look forward to commissioning our machinery by the end of 2023," said Rob Grant, CEO and founder of GR2L.
With the production of brand-new argon creating up to a tonne of carbon dioxide for every tonne of argon, our cutting-edge gas recycling technology helps solar facilities reduce their scope 3 CO2 emissions and produce solar fuel cells more efficiently, he said.
Makers of solar panels use argon gas to purify silicon crystals, which are then used in solar cells. This process requires vast amounts of argon, with some producers needing to ship in multiple tankers of the gas each day. GR2L's Argon machinery claims to be a world first which allows solar cell production as well as other advanced manufacturing activities like microelectronics production, 3D metals printing and aerospace heat treatments instead of recycling up to 95 percent of argon used.
GR2L had an opportunity to supply its argon recycling technology to Mundra Solar Technology Ltd. to support a solar facility being built in the town. At the same time, the Surrey SME needed to obtain payments in advance of making any deliveries to Mundra. To secure these payments, it had to issue a guarantee to assure the buyer that it could deliver, which would have meant making a cash deposit through its bank, Lloyds Bank. This, however, would have restricted the funds that the company needed for delivering the very same orders it wanted to secure.
The guarantee issued under UKEF's Bond Support Scheme meant that GR2L could instead reclaim this portion of the cash deposit, allowing GR2L to access crucial funds needed to deliver the Mundra contract and secure this major exporting opportunity.
It is good news that GR2L, a micro-business, which has the edge in international markets thanks to the strength of its patented UK technology, is now going even further with the backing of UK Export Finance, said Lisa Maddison-Brown, UKEF Export Finance Manager for Kent, East Sussex and West Sussex.
This announcement shows the value which we, working alongside financial institutions like Lloyds Bank, can bring to innovative companies including small businesses like GR2L to grow their global presence, she said.
Gas Recovery and Recycling Ltd is exactly the type of business we want to see thriving. As a bank, we are committed to helping Britain prosper, so it's fantastic to see the exporting ambitions of this firm grow with the support which we can offer alongside UKEF's through our Working Capital facility. Their contract with Mundra Solar Technology Ltd is a testament to that, added Colin Walls, Regional Director, Trade & Working Capital and Lloyds Bank.
The UK government said GR2L's export success story underscores the value of the UK-India trading relationship and its role in promoting innovation. (PTI)