Virat Kohli has an unusual passion towards cricket, says ex-coach who named him 'Chiku'

Published: Nov 19, 2023, 7:32 PM
Follow Us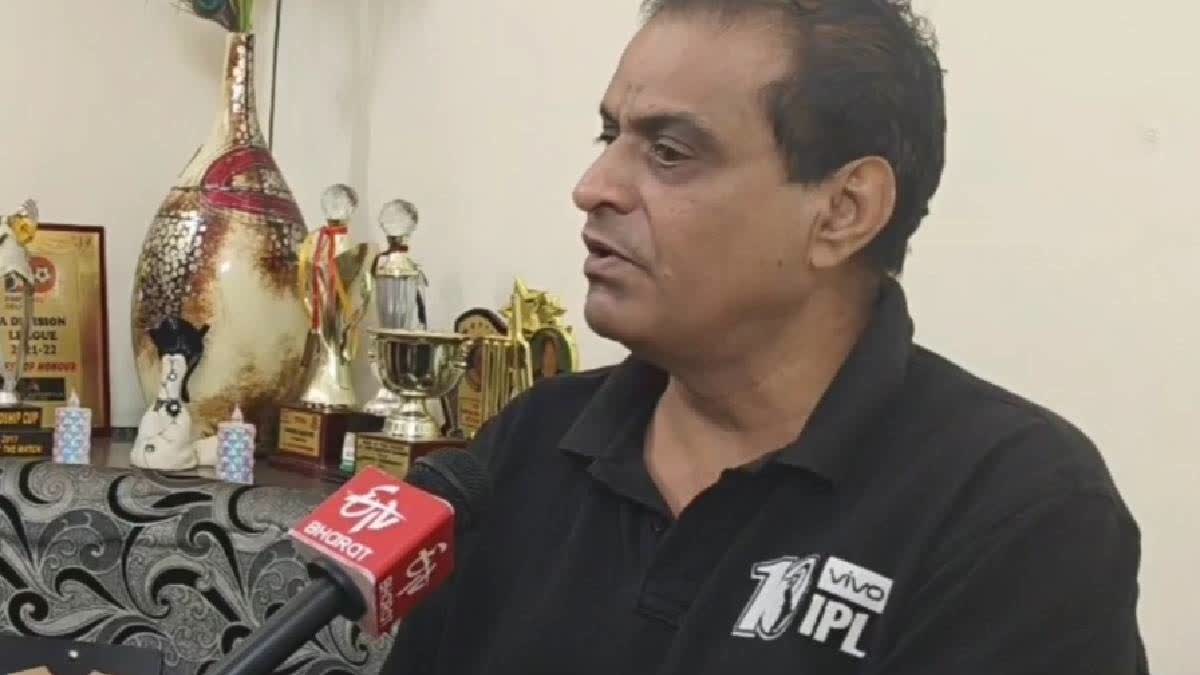 Virat Kohli has an unusual passion towards cricket, says ex-coach who named him 'Chiku'

Published: Nov 19, 2023, 7:32 PM
Follow Us
Delhi: In an exclusive interview with ETV Bharat, former Delhi coach Ajit Chaudhary said that the entire country as a lot of expectations from Team India. He said that Virat has been an exceptionally good player since the beginning. The excepts of the interview follow:
Question: Today is the final match between India and Australia, how do you view it?
Answer: I am very excited about the India vs Australia final and am hopeful that India will win. But, we should not underestimate the Australian team because there are many good players and Australia has won the World Cup for five times, which is the highest so far. The enthusiasm seen in Team Inda this time makes victory almost certain. Indian players have performed well and a similar performance is expected today though they will definitely face tough competition from Australia.
Question: The way you introduced Virat to the intricacies of cricket, what do you expect from him on the final match?
Answer: Virat has been my student. He is a good player and has always been very promising. His passion for cricket has been different from the beginning. When he plays on the ground, he becomes very agile and aggressive. It is not that he is playing cricket well at the moment but has been an exceptionally good cricketer since the beginning. He used to score 100-200 runs even in Ranji matches at the state level. He is hardworking and this is what makes him different from all other players.
Question: How did Virat Kohli get the name 'Chiku'? It is said that you gave him this nickname?
Answer: During the Delhi vs Mumbai Ranji match, Virat went out for a haircut. When he returned he asked me how he looked. I looked at him and laughed because he had a chubby face that had become smaller after the haircut and contrasted with his big ears. He reminded me of the rabbit named 'Chiku' in comics book 'Champak'. After this, 'Chiku' became his nickname and the coach and fellow players started calling him by this name. When he came to meet me during IPL, he told, "Sir, your Chiku has gone a long way now".
Question: It is said that Virat gets angry easily. What do you have to say about this?
Answer: Virat does not get angry but has been passionate about cricket since the beginning. When he comes on the field, his attitude is aggressive. Spectators think that he is angry or would become angry. But, his behavior is actually not like that. It is his passion, that makes him dominate the opposition team. This is the reason that makes him different from other players. He has the urge to enjoy everything when he is on the field and even dances in between. He used to do this earlier as well and does it even today. He has not changed at all.
Question: How much hope is there regarding India's victory today and will Virat Kohli score a century?
Answer: I am completely confident about India's victory today. If we look at the past record, Australia is a good team and performs well in important matches. Virat's fans and the whole country have a lot of expectation from him. The special thing about Team India is that it seems to be completely in control. Every player is putting up an excellent performance. Rohit Sharma, Mohammed Shami, KL Rahul, Shreyas Iyer and all others have been good. India will definitely win the World Cup.