Cash, drugs, liquor, freebies worth over Rs 1,760 crore seized in 5 poll-going states, a 7-fold rise as compared to 2018: ECI

Published: Nov 20, 2023, 4:57 PM
Follow Us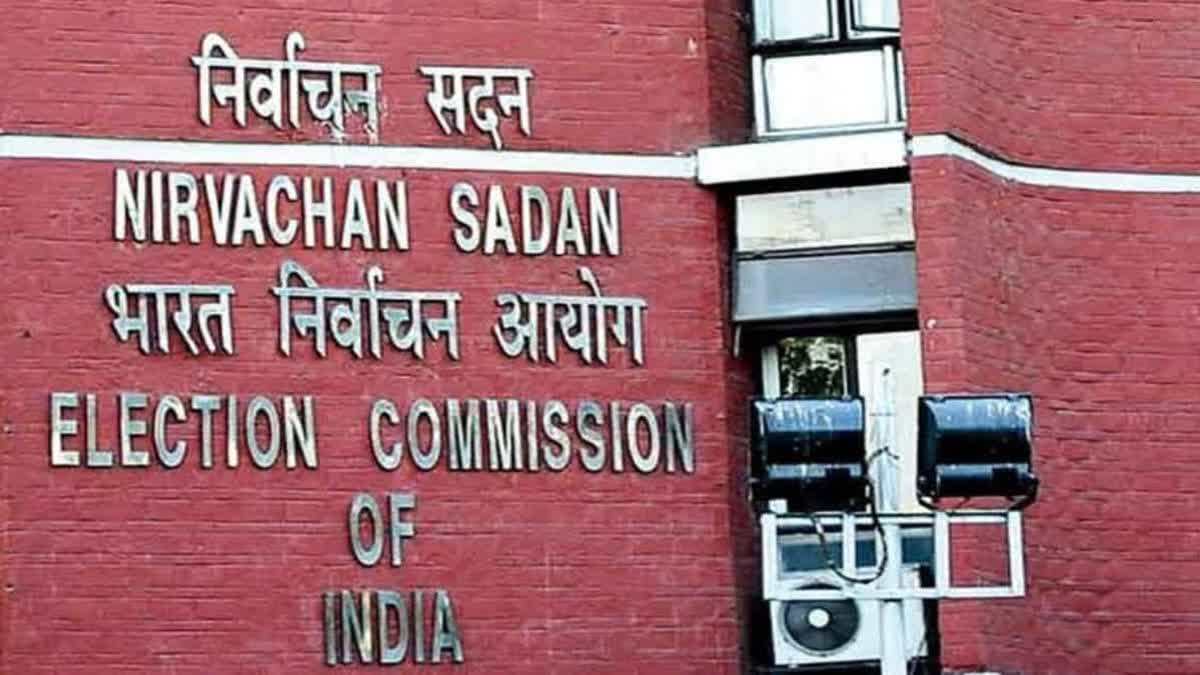 Cash, drugs, liquor, freebies worth over Rs 1,760 crore seized in 5 poll-going states, a 7-fold rise as compared to 2018: ECI

Published: Nov 20, 2023, 4:57 PM
Follow Us
New Delhi: The Election Commission of India (ECI) on Monday claimed that seizures worth Rs. 1760 crores have been made in the five poll-going states of Mizoram, Madhya Pradesh, Chhattisgarh, Rajasthan and Telangana, a seven-fold rise as compared to the 2018 State Assembly Elections.
"Seizures over Rs 1760 crores have been reported in the five poll-going states since the announcement of the elections, which is more than 7 times (Rs. 239.15 Cr) the seizures made in previous Assembly Elections in these States in 2018", the ECI said in a statement.
"The seizure figures from the ongoing elections in the five states and a few previous state assembly elections demonstrate ECI's unwavering commitment to ensuring free, fair and inducement-free elections by implementing robust measures to monitor inducements and curb electoral malpractices for a level playing field," it added.
According to the poll panel, a total of Rs 76.9 crores were seized in Chattisgarh, Rs 323.7 cr in Madhya Pradesh, Rs 49.6 cr in Mizoram, Rs 659.7 cr in Rajasthan and Rs 659.2 cr in Telangana, which includes the seizures if cash, liquor, drugs, precious metals, freebies and other items.
A total of Rs 372.2 crores were seized in cash with the maximum in Telangana (Rs 225.23 crore), Rs 214.8 crores in liquor with Telangana yet again topping the list (Rs 86.2 crores), Rs 245.3 crore in drugs with Telangana at the top (Rs 103.74 crore) followed by Rs 91.71 crore in Rajasthan, Rs 556.02 crores in freebies and other items with Rajasthan topping this list (Rs 341.24 crore) followed by Rs 120.54 crore in Madhya Pradesh and others.
It may be recalled that seizures of over Rs 1400 crores were done in the past six state assembly elections held in Gujarat, HP, Nagaland, Meghalaya, Tripura and Karnataka, which is 11 times the previous Assembly elections in these states.
"This time the Commission has also embedded technology into the monitoring process through the Election Expenditure Monitoring System (ESMS) which is proving to be a catalyst, as it brought a wide array of Central and State enforcement agencies together for better coordination and intelligence sharing", the poll panel said.