Prime accused among two arrested in Delhi Amazon manager murder case

Published: Aug 31, 2023, 12:50 PM
Follow Us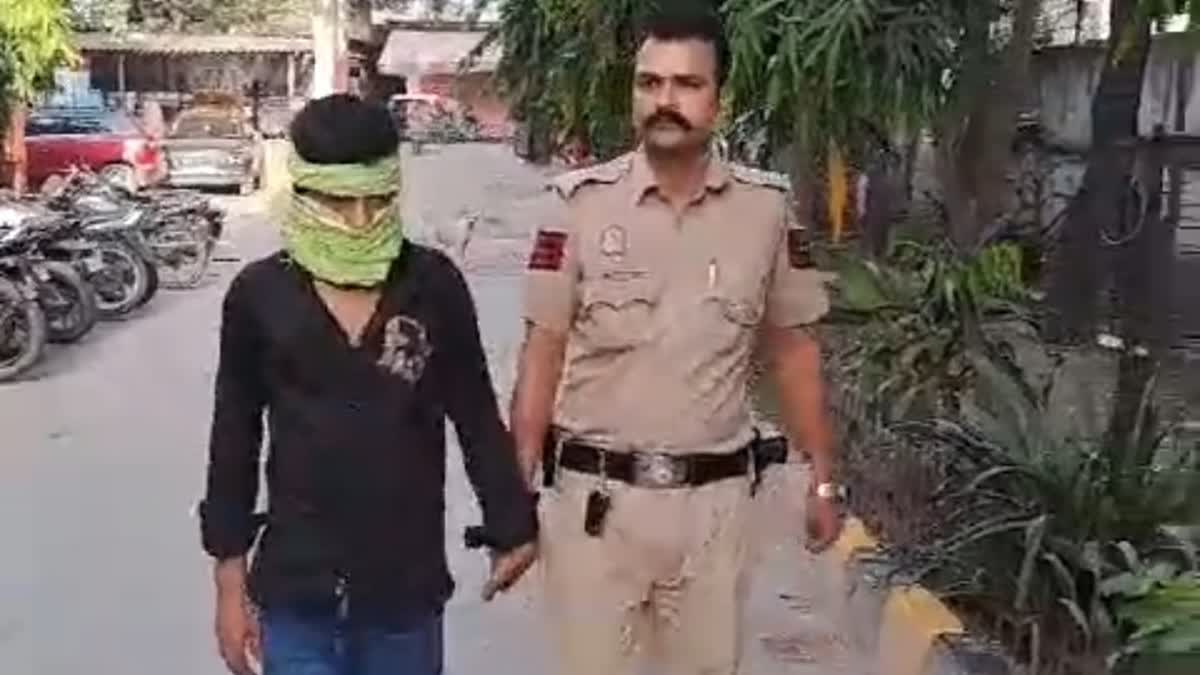 Prime accused among two arrested in Delhi Amazon manager murder case

Published: Aug 31, 2023, 12:50 PM
Follow Us
New Delhi: Police have arrested two persons including the prime accused in the murder of a 36-year-old Amazon manager who was shot dead by bike-borne assailants in northeast Delhi's Bhajanpura area on Tuesday evening, an official said on Thursday. The prime accused identified as Mohammad Sameer alias Maya and Bilal Ghani alias Mallu, a resident of Subhash Mohalla of Bhajanpura were arrested by the police in the wee hours of Thursday after being identified on the basis of CCTV footage, DCP Dr. Joy Tirkey said.
Police say that efforts are being made to arrest the rest of the accused. Bilal was arrested near the Signature Bridge at 2 am on Thursday. The DCP said that on Tuesday night at 11.53 pm, Harpreet Gill and his 32-year-old maternal uncle Govind Singh were reported to have been shot in Subhash Vihar street number 8 of Bhajanpura police station area.
As soon as the information was received, the police team reached the spot. The injured were taken to the hospital, where the doctor declared Harpreet dead, while the injured Govind was admitted. Harpreet was a senior manager in a Amazon at Jakhira in west Delhi, while Govind runs a momos shop. During the probe of the case, police registered a case of murder and attempt to murder.
CCTVs installed nearby were searched on the basis of which the accused involved in the murder were identified. Six teams were formed to arrest the accused. The DCP said that investigation so far has revealed that on Tuesday night, arrested Bilal Gani and Sameer along with his thrree of their accomplices Sohail alias Bawarchi, Mohammad Junaid and Adnan were returning on two bikes from a party at Sameer's house in Ghonda.
When they reached street number 8/4 of Subhash Vihar, the youth had a spat with Harpreet and Govind, who also were riding a bike, over a narrow lane. Police said that as the argument escalated after Gill and the attackers refused to move back to make way for each side, Junaid slapped Govind. As Gill and Govind got down from the bike to talk to the bikers, Mohammad Sameer fired at Harpreet and Govind in head.
The accused fled from the spot. Accused Bilal alias Mallu has turned 18 on 27th of August. Police said that Bilal, a class 10 pass, got the nickname 'Mallu' due to his addiction to ganja. He is the eldest among five siblings. He works at a welding shop in Bhajanpura's North Ghonda while his father works as an aluminum cutter and carpenter.
Bilal has been involved in a murder crime last year too. However, due to being a jiuvenile at the time, he got away with jail.