Lawyer shot dead inside court premises in Ghaziabad

Published: Aug 30, 2023, 4:43 PM
Follow Us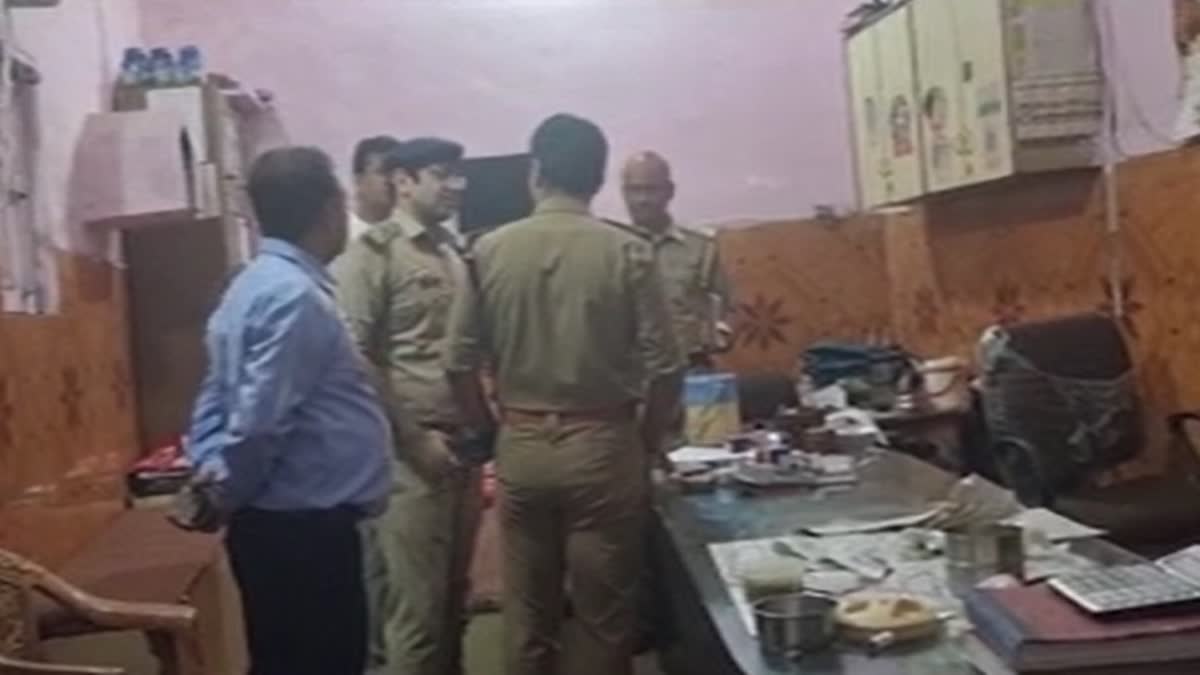 Lawyer shot dead inside court premises in Ghaziabad

Published: Aug 30, 2023, 4:43 PM
Follow Us
New Delhi/Ghaziabad: Unidentified assailants shot dead a lawyer inside his court chamber in Ghaziabad on Wednesday, sources said. The lawyer has been identified as Monu Chowdhary. Sources said that the incident took place at around 2:15 pm in the afternoon, when Chowdhary was having lunch with his colleague in his chamber located in the tehsil premises.
While the two were having food, the unknown assailants came and shot him in the temple, police said. DCP Nipun Aggarwal said that Police Station Sihanigate received information that a person named Monu alias Manoj Chowdhary was shot dead by two unknown persons while he was sitting in his chamber. "Forensic team has been called.
थाना सिहानीगेट पुलिस को सूचना मिली कि जब मोनू उर्फ़ मनोज चौधरी नामक व्यक्ति अपने चेम्बर में बैठे हुए थे,तभी दो अज्ञात व्यक्तियों द्वारा गोली मारकर हत्या कर दी गयी है| फॉरेंसिक टीम को बुलाया गया है| शव को पोस्टमार्टम हेतु भेजकर आवश्यक वैधानिक कार्यवाही की जा रही है| ~ डीसीपी नगर pic.twitter.com/6YX0DUB900

— POLICE COMMISSIONERATE GHAZIABAD (@ghaziabadpolice) August 30, 2023
Necessary legal action is being taken by sending the dead body for postmortem," Chowdhary said. The actual motive behind the murder was not known. The police is scanning the CCTV cameras nearby to zero in on the assailants. The police is also probing the enmity angle in this matter. There is a lot of anger among the lawyers after the incident.
In this case, the lawyers are demanding immediate arrest. The police claim that the accused should be arrested as soon as possible. Bar President Ashok Verma said that Monu has four sisters. His father is retired from UP Police. It is learnt that slain Chowdhary had recently contested the elections of the Tehsil Bar Association.
Pertinently, the murder comes nearly three months after gangster-turned politician Mukhtar Ansari's close aide, Sanjeev Maheshwari, alias 'Jeeva', was shot dead on the Lucknow Civil Court premises.