India-US committed to safeguarding 'open', 'inclusive' Indo-Pacific: US envoy Eric Garcetti

Published: Nov 20, 2023, 4:32 PM
Follow Us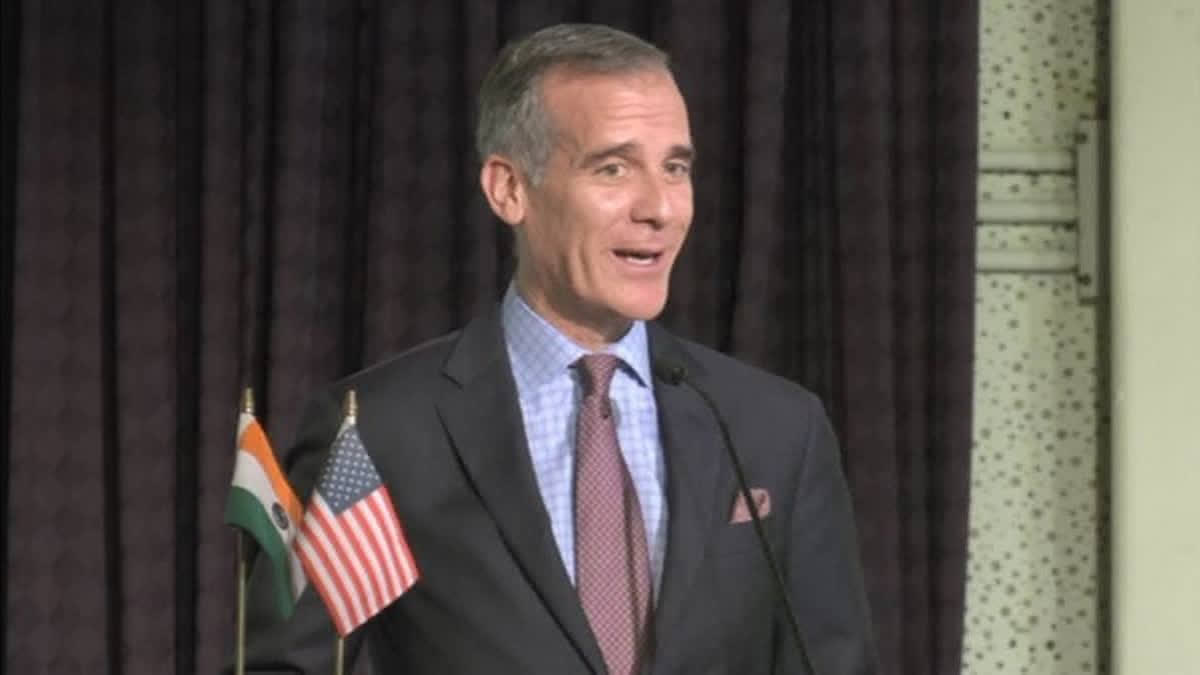 India-US committed to safeguarding 'open', 'inclusive' Indo-Pacific: US envoy Eric Garcetti

Published: Nov 20, 2023, 4:32 PM
Follow Us
New Delhi: India and the United States have made important steps towards strengthening their defence partnership and the two countries are committed to promoting resilient and rules-based international order to safeguard "free open and inclusive" Indo-Pacific, US Ambassador to India, Eric Garcetti said on Monday.
Garcetti was speaking during an event titled 'India-U.S. 2+2 Ministerial Dialogue, a conversation about Operationalising India's Commitments with the U.S', organised by ORF, New Delhi.
During the event, both countries discussed ways to deepen the partnerships in science and technology for the global good that connects and protects them. Garcetti noted that the 2+2 joint statement reflects the commitment of India and the United States to safeguard a free, open, and inclusive Indo-Pacific through the QUAD and other metrics.
He said that India's collaboration in emerging domains is crucial and focuses on the operational level of their militaries apart from weapons. Garcetti also said, "We made important steps toward strengthening our major defence partnership, which continues to grow, increasing the acceleration that we've seen through initiatives like the roadmap of US-India in industrial cooperation and defence".
"India-US collaboration and cooperation in emerging domains, and also more importantly, because we sometimes just focus on weapons and what's being sold, or potentially co-developed, but the operational level of our militaries, which I think is as critical as any equipment, and our countries discuss ways to deepen our science and our technology partnerships to harness technology with the global good instead of technology that harms us than divides us, technology that can connect us and protect us", he added.
Eric Garcetti also said that it reflects the resolve of both countries to promote resilient rules-based international order to safeguard a free open, and inclusive Indo-Pacific through the QUAD and other metrics, global issues. "Ministers discussed the tragic humanitarian consequences of the conflict in Ukraine and the Middle East, reiterating their stance with Israel against terrorism, but also seeking to alleviate civilian suffering and adherence to international humanitarian law," he added.
In response to why there was no mention of Pakistan and cross-border terrorism in the recent India-US joint statement, the United States Ambassador to India, Eric Garcetti said, "I don't know the answer to that. But it wasn't certainly nothing for the Americans". Further, on India-Russia-US ties, Garcetti noted that People have different histories and strategic considerations while pointing to rules-based order being followed up.