'Good decision', says World Bank chief Ajay Banga; hails US Prez Joe Biden's push for reform of the World Bank
Updated: Sep 9, 2023, 9:24 PM
|
Published: Sep 9, 2023, 9:04 PM
Follow Us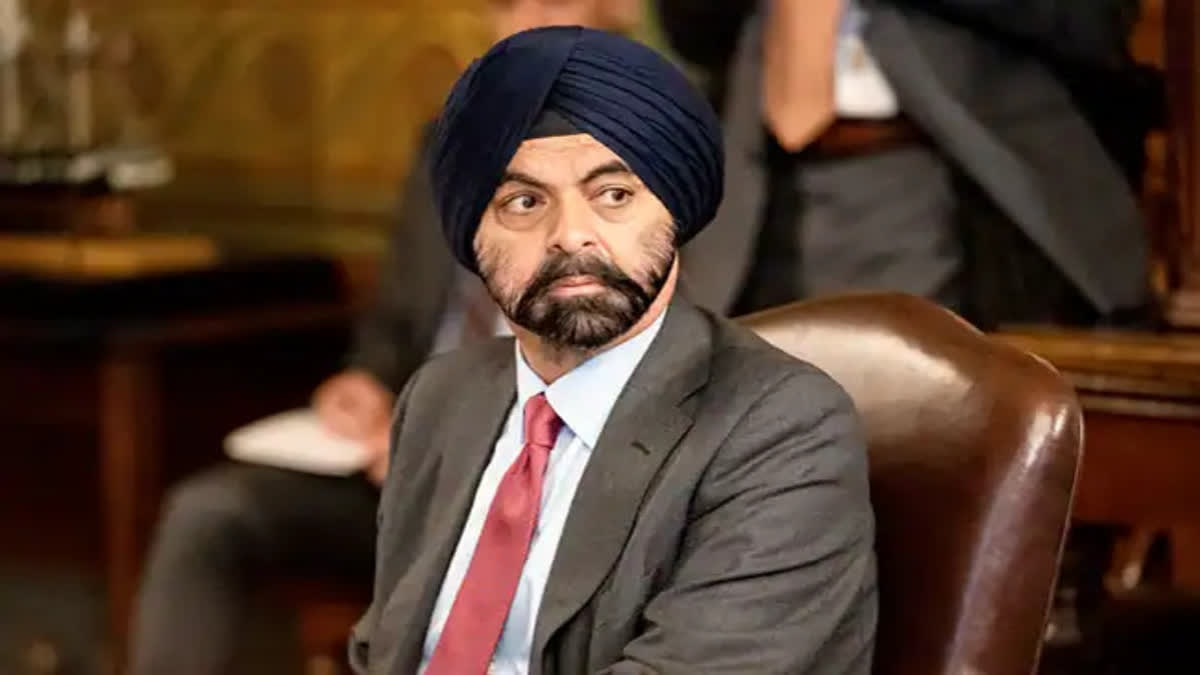 'Good decision', says World Bank chief Ajay Banga; hails US Prez Joe Biden's push for reform of the World Bank
Updated: Sep 9, 2023, 9:24 PM
|
Published: Sep 9, 2023, 9:04 PM
Follow Us
New Delhi: Hailing the G20 joint Delhi Declaration on the first day of the G20 Summit, the President of the World Bank Ajay Banga in an exclusive interview with ETV Bharat, described it as "a great achievement'. He further appreciated US President Joe Biden's push for reform of the World Bank and said ' It is a good decision'.
President Joe Biden during the G20 Summit has rallied G20 partners to fundamentally reshape and scale up the World Bank to more effectively deliver poverty reduction and inclusive economic growth — while better addressing global challenges that can undermine the achievement of these very goals.
According to a White House statement, with measures implemented and identified under the G20's Capital Adequacy Review, the multilateral development bank system could unlock $200 billion in new lending capacity over the next decade. President Joe Biden nominated Ajay Banga to lead and revitalize the World Bank, and fully deliver on the promise of this initiative.
The first day of the G20 summit in New Delhi ended with consensus on the Joint Delhi Declaration which called for comprehensive, just, and durable peace in Ukraine and urged member states to refrain from the threat of use of force to seek territorial acquisition or act against the territorial integrity of any state.
Interestingly the 37-page G20 joint declaration refers to the War in Ukraine and not the War against Ukraine, in a major change in the language from the Bali declaration.