Explainer: Why CMEC extension to Sri Lanka will get India worried
Updated: Nov 21, 2023, 7:33 PM
|
Published: Nov 21, 2023, 6:55 PM
Follow Us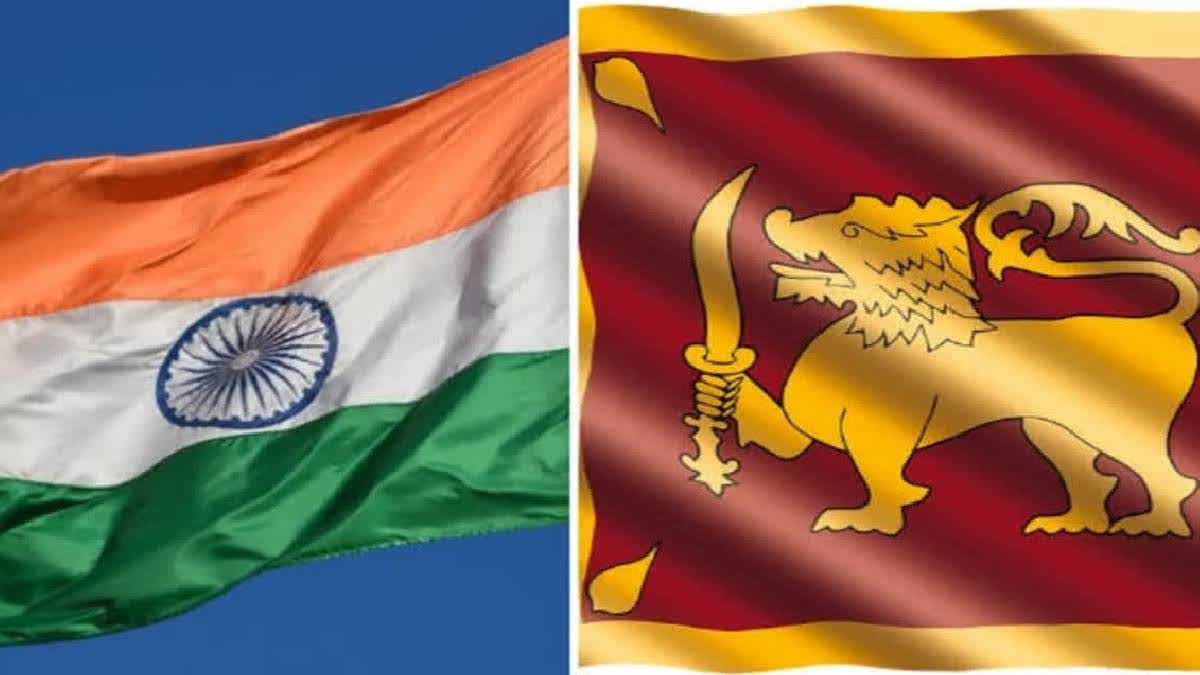 Explainer: Why CMEC extension to Sri Lanka will get India worried
Updated: Nov 21, 2023, 7:33 PM
|
Published: Nov 21, 2023, 6:55 PM
Follow Us
New Delhi: China's influence in the strategic Indian Ocean region is further expanding which will be a matter of much consternation for India. The latest instance is of Sri Lanka expressing it willingness to participate in the second phase of Chinese President Xi Jinping's pet Belt and Road Initiative (BRI).
That is not all. China has also expressed its interest in extending the China-Myanmar Economic Corridor (CMEC) to Sri Lanka during a meeting between Sri Lankan President Ranil Wickremesinghe and Chinese special envoy Shen Yiqin in Colombo on Monday.
According to a communique issued by the Sri Lankan President's Media Division, Wickremesinghe has said that "countries such as Sri Lanka, participants in the BRI, are prepared to embark on the second phase of the initiative, which is expected to make a more substantial economic contribution".
"The Chinese Special Envoy stated that China is also prioritising the extension of the China-Myanmar Economic Corridor to Sri Lanka," the communique reads. "Additionally, both parties agreed to expedite the implementation of the China-Sri Lanka Free Trade Agreement."
The BRI is a global infrastructure development strategy adopted by the Chinese government in 2013 to invest in more than 150 countries and international organisations. It is considered a centrepiece of Xi's foreign policy. It forms a central component of Xi's "Major Country Diplomacy", which calls for China to assume a greater leadership role for global affairs in accordance with its rising power and status.
Observers and sceptics, mainly from non-participant countries, including the US, interpret it as a plan for a Sino-centric international trade network. Critics also blame China for putting countries participating in the BRI under debt traps. Sri Lanka is one such country.
From the very beginning, India has opposed China's BRI as a key project under it, the China Pakistan Economic Project (CPEC), passes through Pakistan-occupied Kashmir, and runs till the port of Gwadar in Pakistan. The CMEC that China proposes to extend to Sri Lanka is also a key project of the BRI.
The Third Belt and Road Forum for International Cooperation was held in October this year in Beijing. It marked the 10th anniversary of the BRI.
According to David Arase of the Asia Global Institute, since 2019, the BRI entered a second phase in which attention has shifted to market integration, commercial value-chain development, and global governance with China setting standards and norms to undergird a "community of common destiny".
"By the second Belt and Road Forum in 2019, China had reacted to the negative risk-reward prospects of the initial cooperation phase by announcing a new 'green and sustainable' era for the Belt and Road," writes Arase in an article headlined 'The Belt and Road Initiative Enters a Second Phase'. "Officials vowed to implement new programmes and guidelines to incorporate ESG (environmental, social and governance) sustainability standards in heavy infrastructure projects. Less noticed but perhaps more significant was a new focus on harmonising disparate legal, policy and technical standards regimes among connected BRI countries."
The CMEC is aimed at connecting China's Yunnan province with Myanmar's key economic centres. It involves the construction of various infrastructure projects, including roads, railways, and pipelines, with the goal of facilitating the movement of goods, people, and energy between China and Myanmar. The plan, ostensibly, is to promote economic development, trade, and investment in the region.
The key projects under the CMEC include the Kyaukphyu Special Economic Zone (SEZ), the Kyaukphyu-Kunming Railway, oil and gas pipelines, the New Yangon City Project, and the Myitkyina Industrial Park.
The Kyaukphyu SEZ is a major project aimed at developing an economic zone in Myanmar's Rakhine State. It includes the construction of a deep-sea port, an industrial park, and other associated infrastructure. The project is strategically located on the Bay of Bengal and is expected to enhance trade connectivity.
The Kyaukphyu-Kunming Railway project is part of the larger Pan-Asia Railway Network and aims to connect the Kyaukphyu port in Myanmar to Kunming, the capital of China's Yunnan Province. The railway is intended to facilitate the transportation of goods and people between the two countries.
The China-Myanmar oil and gas pipelines are critical energy infrastructure projects. The pipelines run from the port of Kyaukphyu to Kunming, transporting oil and natural gas from the Bay of Bengal. These pipelines are significant for China's energy security and reduce its reliance on maritime routes.
The New Yangon City project involves the development of a new urban centre near Yangon, Myanmar's largest city. The project aims to create a modern city with infrastructure for industry, commerce, and residential areas.
The Myitkyina Industrial Park is located in Myanmar's Kachin State and is part of the CMEC. It is designed to attract investment in manufacturing and other industries, contributing to economic development in the region.
These apart, there are various other road and bridge projects that are part of the CMEC to improve transportation infrastructure. These projects aim to enhance connectivity within Myanmar and between Myanmar and China.
The CMEC has significant geopolitical and security implications, and India has been closely monitoring developments in the region. The corridor enhances China's economic and strategic influence in the region, potentially encircling India with Chinese-backed infrastructure projects in neighbouring countries.
The CMEC includes the Kyaukphyu port in Myanmar, providing China with access to the Bay of Bengal. From a maritime security perspective, this raises concerns for India as it adds to China's maritime presence in the Indian Ocean, which will impact New Delhi's strategic interests.
There are broader concerns about debt sustainability related to China's infrastructure projects, including those under the BRI. If Myanmar faces challenges in repaying loans associated with CMEC projects, it could result in economic and political leverage for China, raising concerns for neighbouring countries.
India has taken steps to enhance its own connectivity and economic partnerships in the region, such as through the International North-South Transport Corridor and the Bay of Bengal Initiative for Multi-Sectoral Technical and Economic Cooperation (BIMSTEC). Additionally, India has been engaging in infrastructure development projects in Myanmar to strengthen bilateral ties.
Now, what does China extending the CMEC to Sri Lanka mean for India?
"Basically, China will be happy to link with the various economic centres of Sri Lanka," Anand Kumar, Associate Fellow in the Manohar Parrikar Institute of Defence Studies and Analysis who specialises on South Asia, told ETV Bharat. "This will help China swamp the Sri Lankan economy."
Kumar said that the greater economic integration of Sri Lanka with a major power like China will be of concern for India as New Delhi and Beijing are not on friendly terms. This will reduce the maneuvering space of Sri Lanka vis-à-vis China.
"Sri Lanka is traditionally seen as the backyard of India," he said. "It will endanger India's security in the neighbourhood."