Demolition drive carried out in southeast Delhi's Nizamuddin

Published: Nov 21, 2023, 9:15 PM
Follow Us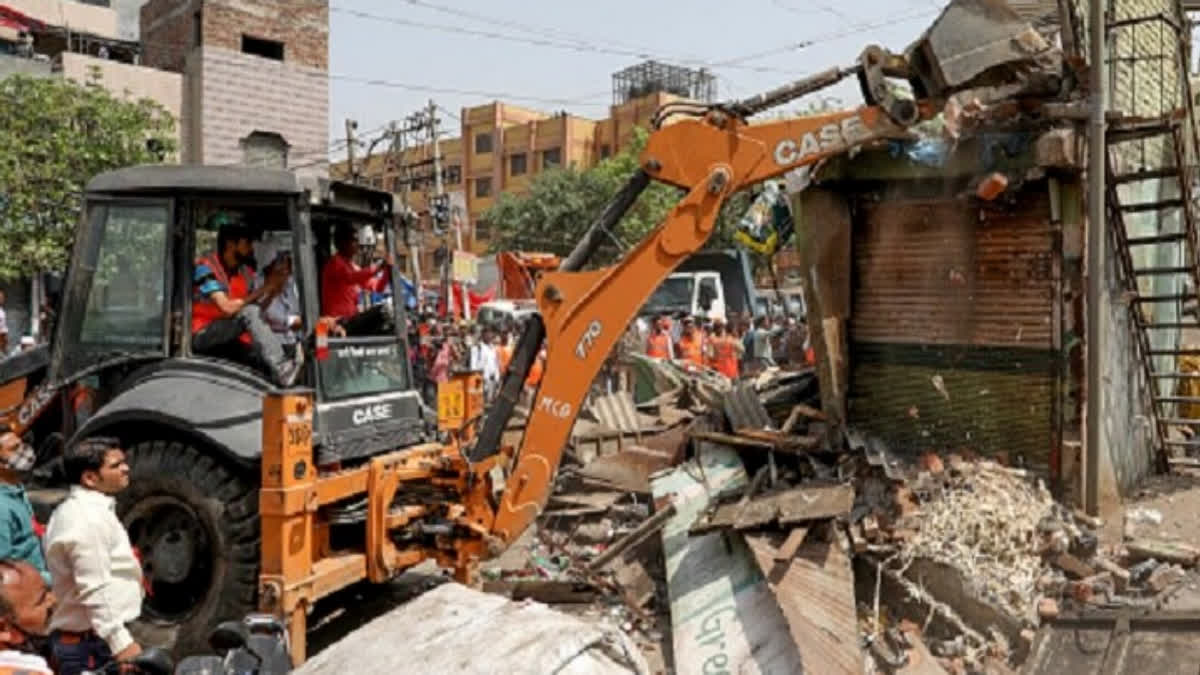 Demolition drive carried out in southeast Delhi's Nizamuddin

Published: Nov 21, 2023, 9:15 PM
Follow Us
New Delhi: A demolition drive was carried out on Tuesday in southeast Delhi's Nizamuddin area, officials said. A police officer said the drive was carried out peacefully.
Chand Abbasi, who was living there for last 25 years, said that they do not have any place to go now. "We were living here for the last 25 years. We are worried as our kids have exams and their future is at stake. We have no place to go neither they have provided us any shelter," Abbasi said. Another resident Moin said that he lost his job on Tuesday.
"I had gone for my job when I got to know about the demolition. I came home without informing anyone at my office and they have sacked me. We just wanted from the authorities that they should have given us time before this demolition being carried out," he said. The residents claimed that over 10 shanties were demolished.
Heena Khan, another resident, said, "I was born here and now we are homeless. Our belongings are lying open on the road. We did not get any time. The authorities gave us two days notice. They had come two days ago and asked us to vacate the area as they will demolish it," Khan stated.