Delhi liquor policy case: SC issues notice to Centre, ED on AAP leader Sanjay Singh's plea against arrest

Published: Nov 20, 2023, 3:08 PM
Follow Us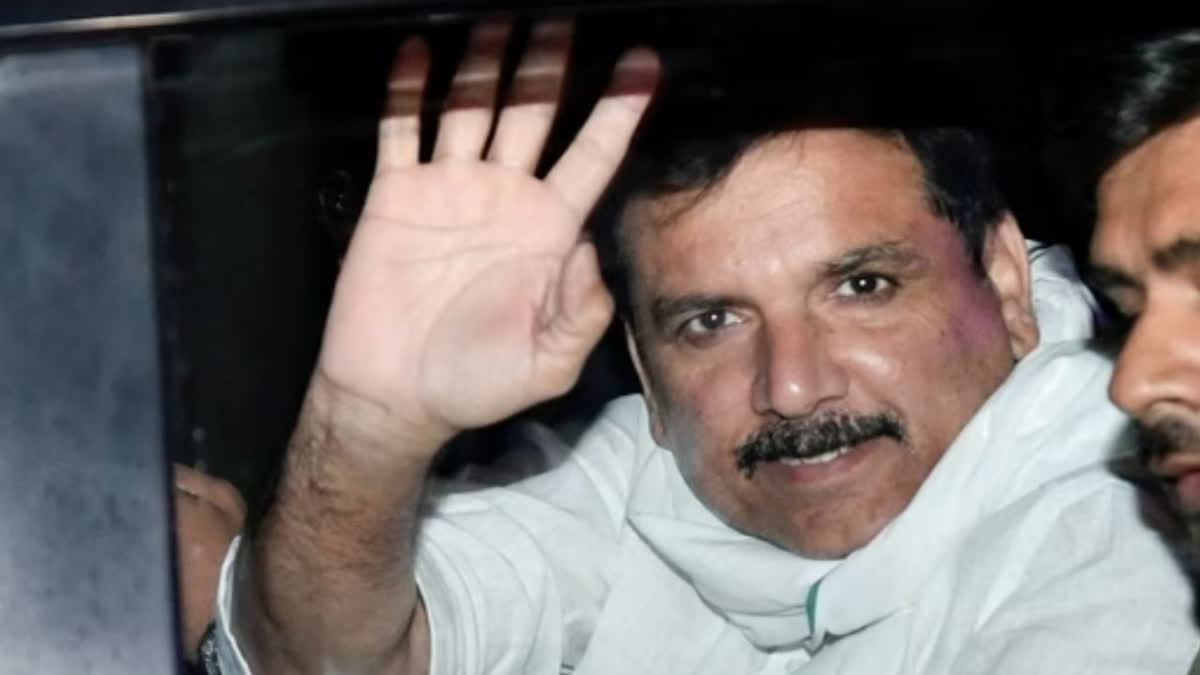 Delhi liquor policy case: SC issues notice to Centre, ED on AAP leader Sanjay Singh's plea against arrest

Published: Nov 20, 2023, 3:08 PM
Follow Us
New Delhi: The Supreme Court Monday sought a response from the Centre and the Enforcement Directorate on AAP leader Sanjay Singh's plea against his arrest and remand in a money laundering case in connection with the Delhi liquor policy case. Singh was arrested on October 4 in the case.
A bench comprising Justices Sanjiv Khanna and SVN Bhatti issued notice to the Centre and the ED and sought their response before December 11. The bench said that if Singh files a petition for regular bail in the interregnum, then it should be considered independent of the observation, made in the Delhi High Court's judgment. Singh moved the apex court against the high court judgment.
On October 20, the High Court declined to interfere with Singh's arrest in the case. The High Court then said that it cannot impute political motive to a premier investigating agency in the absence of material on record. The court noted that it has the responsibility to balance the rights of the accused and the interests of the state. Singh moved the apex court challenging this order passed by the High Court.
On October 30, the Supreme Court dismissed bail pleas of former Delhi Deputy Chief Minister Manish Sisodia who was arrested in the Delhi liquor policy scam. Dismissing Sisodia's bail pleas, a bench comprising justices Sanjiv Khanna and S V N Bhatti had said "one aspect regarding the transfer of money Rs 338 crores, is tentatively established. We dismiss application for bail".
Singh had moved the high court challenging his arrest and remand in the money laundering case related to alleged irregularities in the Delhi excise policy for 2021-22. The High Court had observed that it does not consider the case as one of no evidence at all, and also the case is at a nascent stage and the court finds no grounds to interfere. "This court will not insinuate at this stage or impute any political motive to the investigating agency in the absence of any material on record and does not consider it a prima facie case of no evidence at all," the high court had said while pronouncing the verdict.