Delhi HC denies bail to accused in UAPA case for planning bomb blasts

Published: Sep 19, 2023, 5:03 PM
Follow Us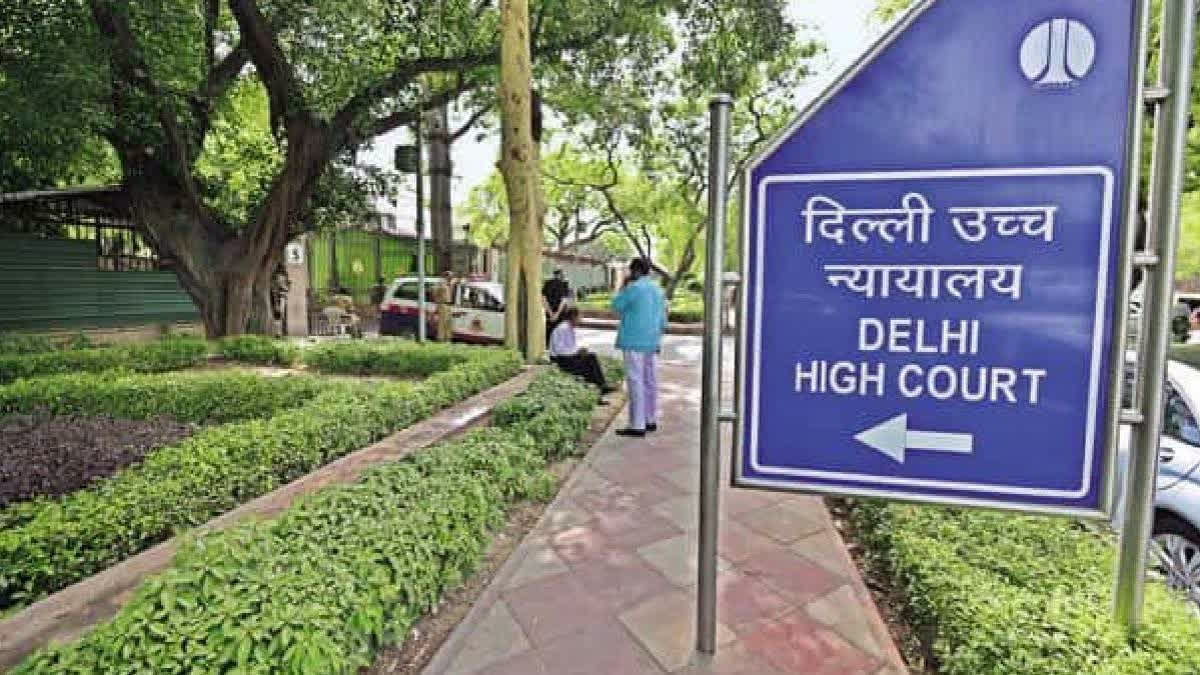 Delhi HC denies bail to accused in UAPA case for planning bomb blasts

Published: Sep 19, 2023, 5:03 PM
Follow Us
New Delhi: The Delhi High Court has refused to grant bail to an accused in a case lodged under anti-terror law UAPA for allegedly hatching a conspiracy to engineer bomb blasts across the country, saying there was "reasonable possibility" that he was "one of the links" in the network of people who were in the know of the plan to trigger blasts and cause loss of life.
A bench headed by Justice Siddharth Mridul dismissed the bail application of Mohd Amir Javed, who was arrested in September 2021 in the national capital. Javed argued he has been in custody for about 20 months and that he was only an intermediary who had no knowledge about the fact that arms and explosives were given to him for safe keeping.
He had moved the high court challenging the trial court order of May 18 which refused to grant him bail. The bench, also comprising Justice Anish Dayal, observed in view of the material on record, it was difficult to conclude that the accused was entitled to be released on regular bail at this stage.
"It is evident in the instant case put forward by the investigating agency, that there was a large scale conspiracy involving various persons acting for terror modules to engineer bomb blasts in India. The appellant was an integral part of the recovery of arms and explosives. This, prima facie, cannot be said to exculpate the accused/appellant at this stage for the purpose of bail," said the court in an order dated September 18.
"There is a reasonable possibility that the appellant was one of the links in the network of people who were cognizant of the plan to trigger terrorist activity by using such bombs and explosives and causing loss of life. The fact that he was the weakest link or a substantial link is an issue which would be proven through trial by the prosecution," the court said.
It said it was not prima facie evident that the appellant was merely an intermediary and there were reasonable grounds for believing that the accusations against him were true. "Moreover at this stage when the charges are yet to be framed, and considering the nature of the offence that the appellant has been accused of, which involved being in the knowledge and the possession of arms, ammunition and serious explosives, with motive to trigger a terrorist activity, it would be difficult to reach a conclusion that the accused would be entitled to be released on regular bail, at this stage," the court concluded.
In the instant matter, the FIR was registered following an input on a terror module planning serial Improvised Explosive Device (IED) blasts. It was suspected that a Delhi based entity was an important part of this module having associates in various states, including Uttar Pradesh and Maharashtra, and it subsequently emerged that a deep-rooted conspiracy had been hatched by its operatives to carry out blasts at multiple places.
A charge sheet was filed against the appellant and several others last year for offences under the Indian Penal Code, anti-terror law the Unlawful Activities Prevention Act (UAPA) as well as Arms Act and the Explosive Substances Act. (PTI)