Delhi AQI 'very poor': Toxic air can lead to depression, anxiety, respiratory problems, says AIIMS expert

Published: Nov 18, 2023, 12:25 PM
Follow Us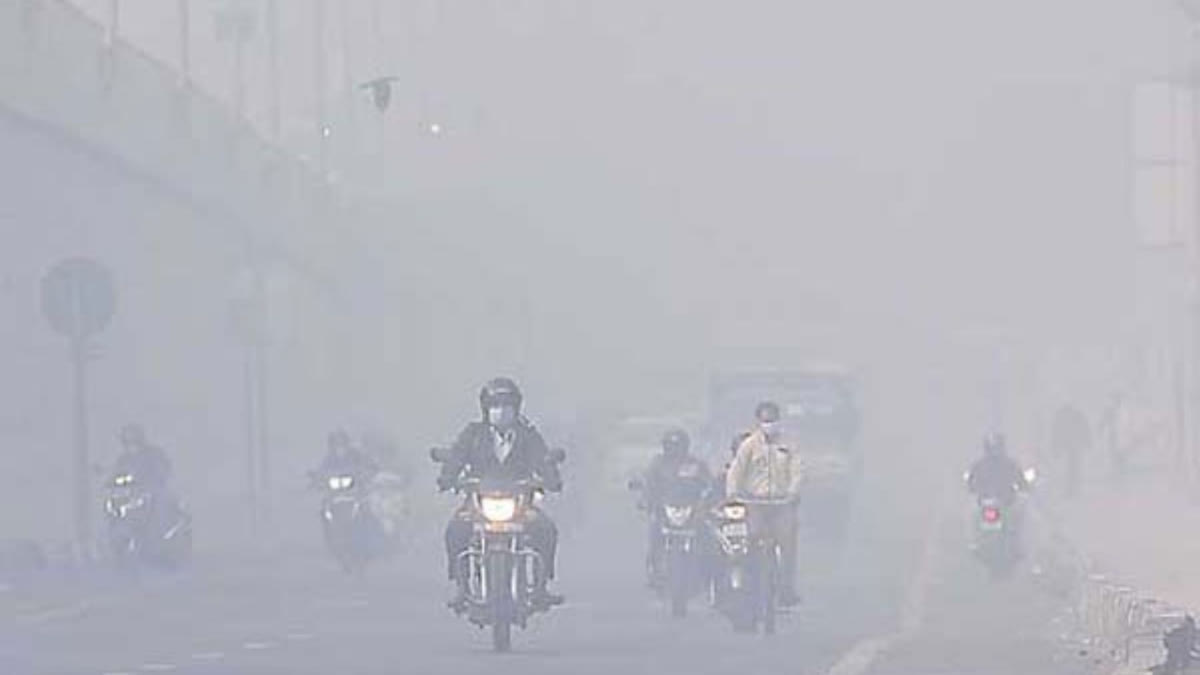 Delhi AQI 'very poor': Toxic air can lead to depression, anxiety, respiratory problems, says AIIMS expert

Published: Nov 18, 2023, 12:25 PM
Follow Us
New Delhi : As the air quality in Delhi sways between "very poor" and "severe" categories, the government has initiated several measures including formation of a special task force and also a ban on heavy diesel vehicles. On the other hand, the National Green Tribunal (NGT) directed central and Delhi authorities to take "stringent measures" to improve the Air Quality Index (AQI) in Delhi-NCR.
After a rise in pollution in post-Diwali days, Delhi's air quality improved today because of a change in the wind direction and also an increase in its speed. However, concerns remain that the AQI in the national capital continues in the "very poor" category. Average AQI recorded at 4 pm stood at 419 on Thursday.
Despite the claims and promises by the central and state government, the pollution level in Delhi in this season remains to be in the 'toxic' situation with stubble burning being the primary reason. Several health experts have claimed that this toxic air is not only harmful to the patients affected with 'Asthma' or 'respiratory related issues' but is also harming the psychological health.
Talking to ETV Bharat, Dr Harshal Salve, Additional Professor, Centre for Community Medicine, AIIMS, New Delhi said that, "The biggest impact of the air pollution is on the cardio respiratory diseases like asthma, stroke, heart disease. Even the recent studies across the globe and in India have shown and they link air pollution exposure particularly particulate matter 2.5 with cardiorespiratory diseases."
"The larger evidence coming up from abroad is of air pollution and its linkage with mental health issues like depression, anxiety disorders and even metabolic disorders like diabetes. In India we did meta-analysis that shows exposure of PM 2.5 with Depression. These are newer health concerns which are coming up with the increase in the level of pollution over time", he said.
On the impact of this toxic air on infants, he replied that "There are research studies that show low birth rate. In India, Mothers who are exposed to PM 2.5 are delivering premature child and outside India Mothers who are exposed to air pollution are facing Neuro- developmental problems. But this evidence is lacking in India. We are short of data whether there are any issues related to mental growth to children but impact on IQ level is visible."
Amid this rising air pollution, the Delhi government on Friday formed a Special Task Force (STF) to enforce regulations and assist in monitoring pollution. The six-member STF will perform other functions like coordinating with different departments and compiling reports to tackle poor AQI.
Meanwhile, scientists from IIT Kanpur have drawn up plans to induce artificial rain (in Delhi) in an unconventional attempt to reduce smog, as the concerned authorities scramble for ways to ease the country's catastrophic air pollution.