Crack in INDIA bloc further deepens, parties accuse Congress

Published: Nov 21, 2023, 8:07 PM
Follow Us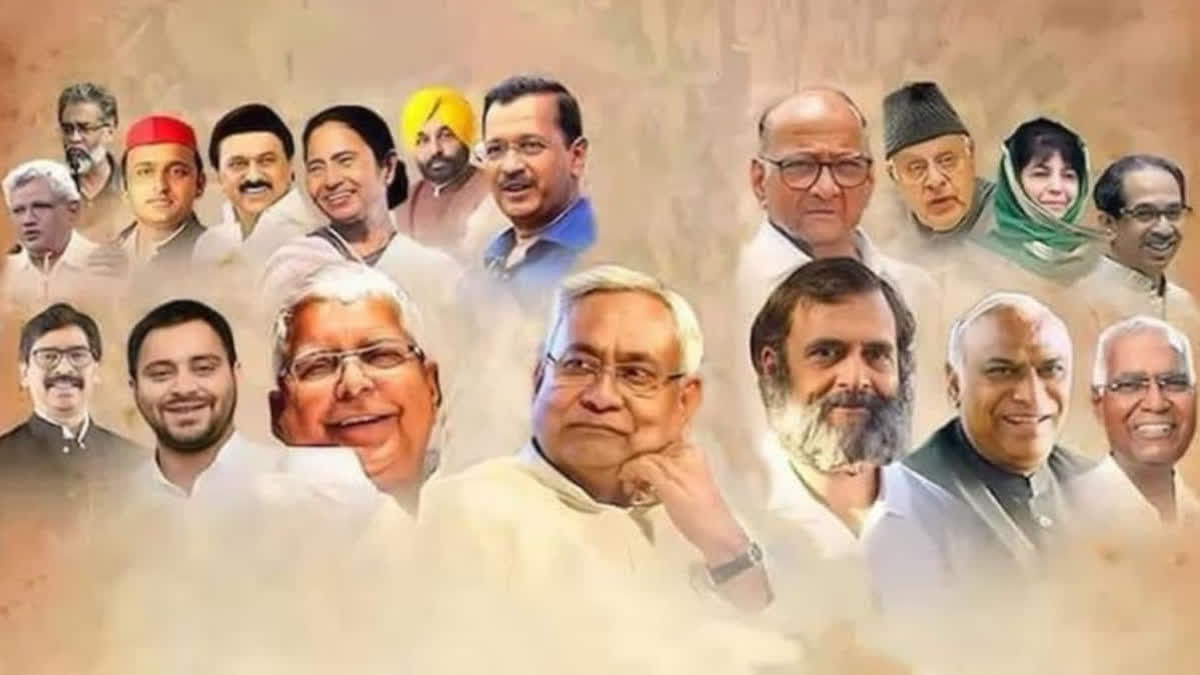 Crack in INDIA bloc further deepens, parties accuse Congress

Published: Nov 21, 2023, 8:07 PM
Follow Us
New Delhi: The differences among the INDIA bloc partners have further deepened with many of the parties speaking openly against the Congress and its approach in the ongoing state Assembly elections.
Parties like Samajwadi Party (SP), and Janata Dal-United (JD-U) criticized the Congress strategy in the ongoing election of sidelining the other parties.
"The way Congress is approaching the ongoing Assembly election is not good for the INDIA alliance. Congress should take into consideration all regional parties who are fighting against the Bharatiya Janata Party (BJP). They (Congress) should consult with all INDIA bloc members," SP spokesperson Akhilesh Katiyar told ETV Bharat.
He said that in the 2018 Assembly election, Congress formed governments in three states including Chhattisgarh, Madhya Pradesh and Rajasthan. The party is quite vocal against Congress and its approach as far as the Assembly election of Madhya Pradesh is concerned.
"But the situation has changed now. Congress is solely responsible for the situation. Being the biggest partner, Congress should work sincerely taking all other parties together. Unfortunately, Congress is not showing that approach," Katiyar added.
Echoing the same view, Janata Dal (United) spokesperson Neeraj Kumar said that there should be a one-to-one fight with maximum accommodation of "anti-Modi and anti-BJP forces".
"Our leader Nitish Kumar already told in a Communist Party of India (CPI) rally that parties should start thinking about the INDIA alliance seriously. There is not much. Congress should come forward," said Kumar.
He said that it now depends on Congress, what they will do. "There should be a one-to-one fight by maximum accommodation of anti-Modi and anti-BJP forces. We all should fight against Modi," he added.
"It's (the) Assembly election in five states. Let it be over. And then see how it goes forward. If we want to win the 2024 election, we have to work unitedly with a sole approach of defeating BJP," Kumar said.
The Communist Party of India (CPI-Marxist) another constituent of the INDIA bloc, however, said that the Assembly election is different from the general election.
"Even if we have come together, it's not possible that all parties should stand under a common platform in state elections too. Both state and Lok Sabha elections are two different episodes. We have come under one umbrella to contest the Lok Sabha election unitedly with the intention to defeat (Prime Minister Narendra) Modi and BJP," said former MP and CPM central committee member Hannan Mollah.
Expressing his optimism, Mollah said that all the INDIA bloc partners are together to fight PM Modi and BJP in the coming Lok Sabha election.
When contacted a senior Congress leader admits that they are contesting almost all states on their own. "Only in Rajasthan, we have some understanding with the Rashtriya Lok Dal," the Congress leader said on condition of anonymity.
However, senior Congress leader and Lok Sabha MP Abdul Khaleque said that their aim is to defeat the BJP in next year's Lok Sabha election. "Let the state election in five states get over. I believe all the leaders will sit together and sort out strategies for the 2024 election," Khaleque added.
In what is seen as semi-finals ahead of the 2024 Lok Sabha elections, polling has taken place in Mizoram, Chhattisgarh and Madhya Pradesh. Rajasthan will vote on November 25, while voting will be held in Telangana on November 30. Counting of votes in all the five states will be held on December 3.