'Conflict of interest,' plea in SC seeking fresh experts panel to probe Adani- Hindenburg controversy

Published: Sep 18, 2023, 3:51 PM
Follow Us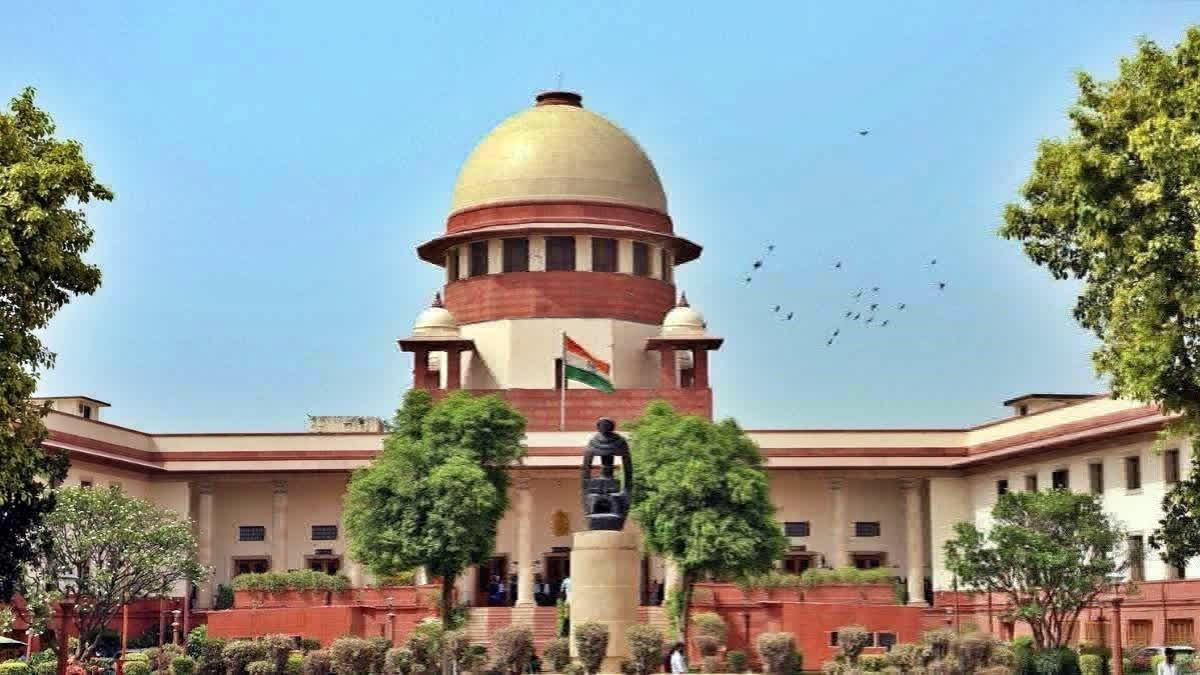 'Conflict of interest,' plea in SC seeking fresh experts panel to probe Adani- Hindenburg controversy

Published: Sep 18, 2023, 3:51 PM
Follow Us
The application, filed by one of the petitioners Anamika Jaiswal, cited alleged instances showing a conflict of interest between former SBI chairman O P Bhatt, former ICICI chairman M V Kamath, advocate Somashekhar Sundaresan, and the Adani group. The committee also consisted of Justice J P Devadhar, and co-founder Infosys, Nandan Nilekani.
The application contended that Bhatt is presently working as the chairman of Greenko, a renewable energy company, which has been working in a close partnership with the Adani group, since March 2022, for providing energy to Adani group facilities in India. Jaiswal, who is represented by advocate Prashant Bhushan before the apex court, contended that it has come to her knowledge that Bhatt was examined by the CBI in March 2018 in a case of alleged wrongdoing in disbursing loans to the former liquor baron and fugitive economic offender, Vijay Mallya.
The plea said Bhatt served as the SBI chairman, between 2006 and 2011, when the majority of these loans were advanced to Mallya's companies and he should have informed the top court of these relevant facts. In connection with Kamath, the application said he was the chairman of ICICI Bank from 1996 to 2009 and figured in the CBI FIR in the ICICI Bank fraud case.
The applications said the case relates to Chanda Kocchar who served as the Managing Director and CEO of ICICI Bank from 2009 to 2018. "The CBI alleged that she and her family received various kickbacks over her tenure in lieu of loans provided to the Videocon group, many of which turned into non-performing assets (NPAs). Kamath was the non-executive chairman of the bank when some of those loans were approved and a member of the committee that sanctioned/approved the loans," said the application.
Regarding Sundaresan, the applicant claimed he has been a lawyer representing Adani before various forums including the SEBI Board. The application said there is an apprehension that the present expert committee would fail to inspire confidence among the people of the country, therefore a fresh expert committee may be constituted by this court having impeccable integrity with no conflict of interest.
The apex court had nominated all the members and the committee is headed by retired apex court judge, Justice Abhay Manohar Sapre. The apex court had constituted the expert committee in March 2023, on a batch of petitions filed by advocate Vishal Tiwari and others, to investigate the allegations made against the Adani Group in the Hindenburg Report and whether there was a regulatory failure in the same.
The committee, in its report submitted in May, said the allegations of stock price manipulation or violation of MPS norms by Adani Group companies cannot be proved at this stage.