All India Federation of Social Justice to hold 2nd national conference in Delhi today

Published: Sep 19, 2023, 3:03 PM
Follow Us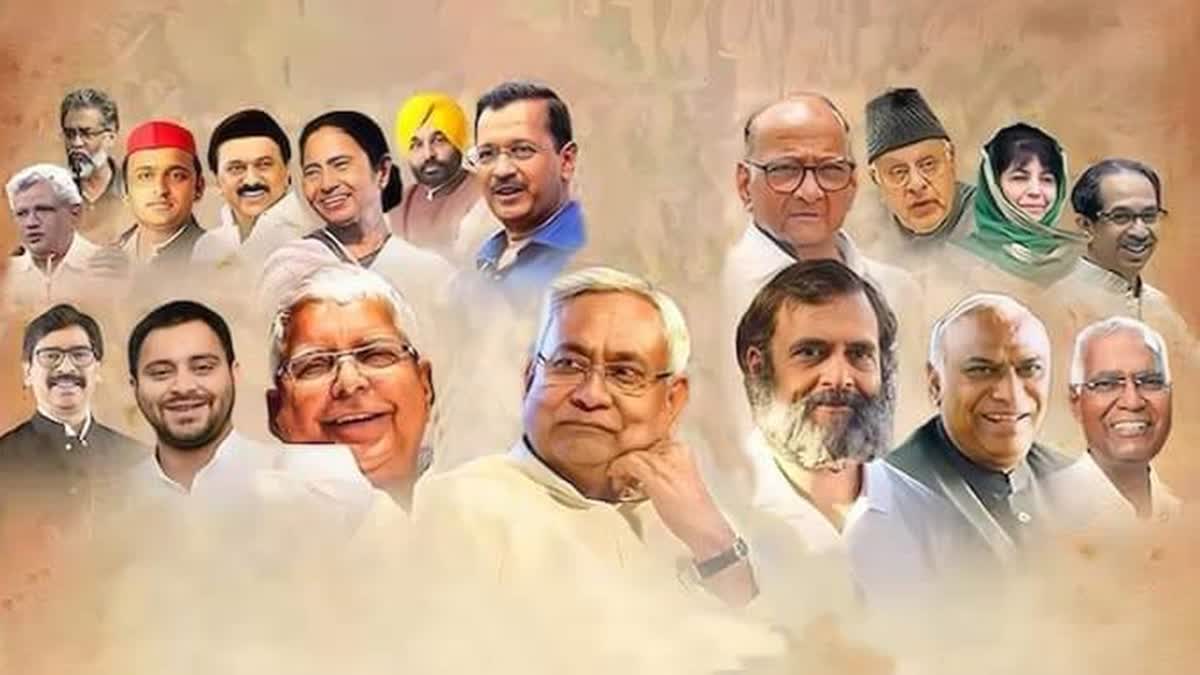 All India Federation of Social Justice to hold 2nd national conference in Delhi today

Published: Sep 19, 2023, 3:03 PM
Follow Us
New Delhi: As the high intensity political drama continues with the Assembly elections in five states and the 2024 Lok Sabha elections scheduled to be held in the next few months, All India Federation of Social Justice (AIFSJ) is scheduling it's second national conference in New Delhi on Tuesday titled "INDIA for Social Justice - Shifting the Focus on Social Justice".
According to sources, the meeting scheduled to be organised in the New Maharashtra Sadan, New Delhi will be attended by several opposition led INDIA bloc members such as CPM's Sitaram Yechury, National Conference supremo Dr Farooq Abdullah, Samajwadi Party's Prof Ram Gopal Yadav, AAP Sanjay Singh, TMC's Jawahar Sircar and several others.
The meeting will be held both in the online and offline mode and there will be special online address by DMK's supremo and Tamil Nadu's CM MK Stalin via online mode along with Jharkhand's CM Hemant Soren and Bihar's Deputy CM Tejaswi Yadav, added the sources. "This event can be a road map as to how INDIA can come up with a common minimum programme and common talking points / agenda on Social Justice in the coming months, to take it to the people across all States", tweeted DMK's Rajya Sabha member P Wilson who will also be addressing in today's event.
Invite from P. Wilson
Dear All
Vanakkam
All India Federation for Social Justice Is conducting its 2nd National Conference on "INDIA FOR SOCIAL JUSTICE - shifting the focus on Social Justice "

Date: 19th September, 2023
(Hybrid mode)
Time : 5 pm to 8 pm IST
Venue : NEW… pic.twitter.com/cIJUHEpJrZ

— P. Wilson (@PWilsonDMK) September 19, 2023
"This meeting will renew our commitment to social justice and give a good facelift on Social Justice issues", Wilson added. Leaders of CPI, CPM, TMC when asked on what are the expectations from this meeting, they declined to comment adding that "everything will be discussed today in the evening and it seems that the BJP has been rattled with the coming together of opposition."
DMK's supremo and the Chief Minister of Tamil Nadu MK Stalin is the architect of AIFSJ and in their first meeting which was held in the month of April and attended by more than a dozen opposition political parties underscored the significance of a caste census. It is believed that the need for this meeting was also considered necessary after the controversial statement given by Stalin's son Udhayanidhi on Sanatan Dharma recently.
In Tamil Nadu, there is opposition to DMK's political line on Sanatan and it is being believed that it should be discussed in Delhi also and all opposition parties should be included in it. It is pertinent to note here that recently, Udhayanidhi Stalin, Tamil Nadu Youth Welfare and Sports Development Minister and son of CM MK Stalin sparked a row after his controversial comment on "Sanatan Dharam".
While the ruling party and their allies blamed junior Stalin and the opposition for attacking the Hindus, the opposition seemed to distance itself from this row.