Around Rs 7 crore looted from Axis bank in Chhattisgarh's Raigarh

Published: Sep 19, 2023, 1:26 PM
Follow Us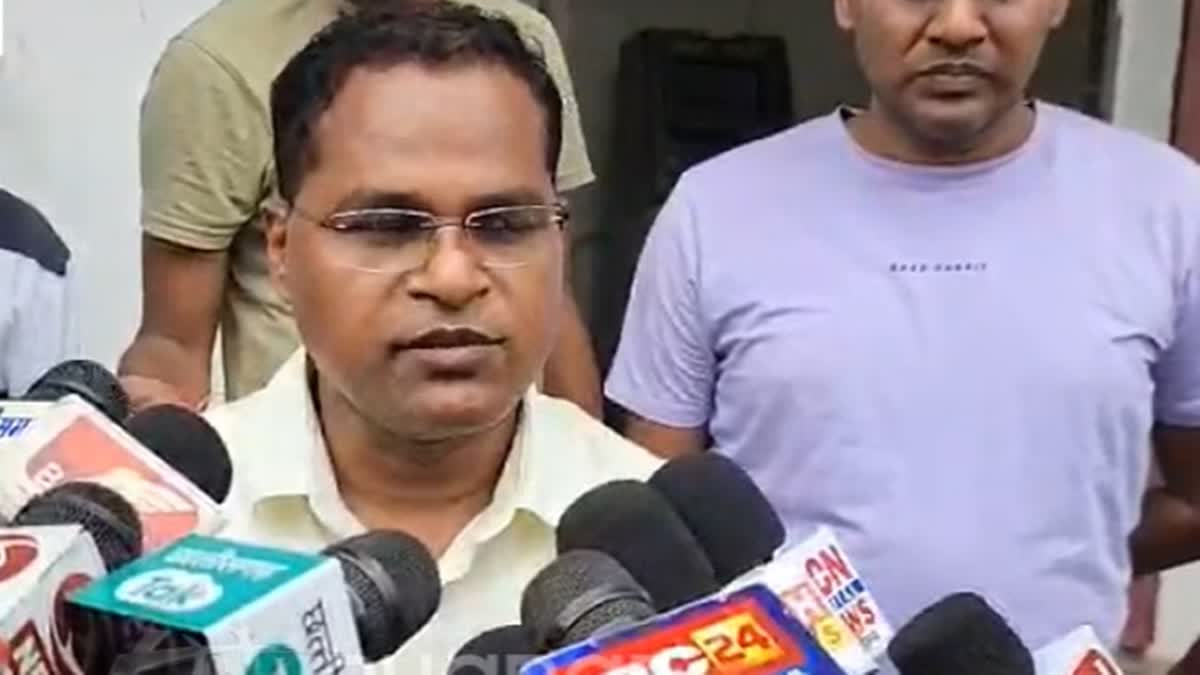 Around Rs 7 crore looted from Axis bank in Chhattisgarh's Raigarh

Published: Sep 19, 2023, 1:26 PM
Follow Us
Raigarh: In a major heist, unidentified robbers stole around 7 crore from Axis bank in Traigarh district of Chhattisgarh, police said on Tuesday. An official said that the robbery has taken place at the Axis Bank branch located on Dhimrapur Road. A police official said that the incident took place at around 8.45 am in the morning when the manager and staff were starting their day's work after the opening of the bank.
An official said that 6 to 7 miscreants barged inside the bank and asked the bank manager for the keys of the locker. When the manager refused to hand over the keys, the accused stabbed him in the thigh, injuring the manager, police said. An official said that the robbers locked the staff and a few customers who visited the bank in a room.
After locking the staff and the customers in the room, the robbers carried out the heist and fled from the spot, an official said. It is said that the looted amount could be around Rs 7 crore. SP Raigarh, Sadanand Kumar said that they received a distress call about the bank robbery on helpline number 112 around 10 o'clock.
He said that a team was rushed to the spot. The SP said that the bank employees have said that 6-7 robbers carried out the heist and fled with the amount. The actual amount looted from the bank is not yet known. The police chief said that they are examining the CCTV footage of the area to identify the robbers.