Interview: My brother has traits and abilities to become PM, says Bihar CM Nitish Kumar's elder sister

Published: Sep 18, 2023, 8:20 PM
Follow Us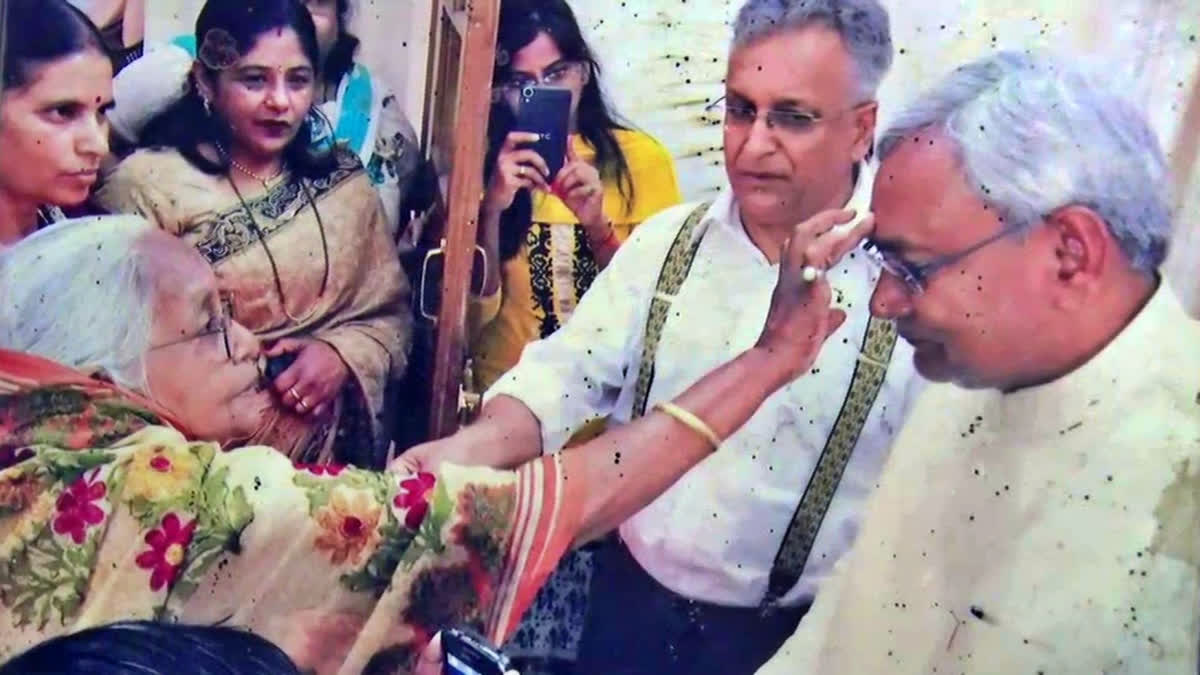 Interview: My brother has traits and abilities to become PM, says Bihar CM Nitish Kumar's elder sister

Published: Sep 18, 2023, 8:20 PM
Follow Us
Patna: Bihar Chief Minister Nitish Kumar's elder sister, Usha Devi, in an interview with ETV Bharat said that he (CM Nitish Kumar) has the abilities and traits to become the Prime Minister. "My brother is a suitable candidate for the Prime Minister's post. Nitish Kumar has all the abilities that a Prime Minister should possess and my best wishes are with him so that he should lead the country as the Prime Minister. We have been celebrating the Chhath festival at the Chief Minister's residence for the past several years."
Recalling an incident, Usha Devi, said, "During the Chhath festival, my brother Nitish Kumar visited residence to seek blessings and taking the Chhath Prasad. At that time I wished him and prayed to God that he should become the Chief Minister of Bihar. My prayers were answered and he became the Chief M. Since then, we have been offering Arghya to the Sun God during the Chhath festival at the Chief Minister's official residence."
Usha Devi's family members are not in politics, but she always wished her younger brother and Bihar CM Nitish Kumar to excel in the field of politics. "I want him (CM Nitish Kumar) to achieve further progress in life. He should climb the ladder of success in the field of politics. I have decided to celebrate the Chhath festival in a grand manner at his residence, suppose my wishes are heard and by almighty's blessings he becomes the Prime Minister," said the elder sister of Bihar Chief Minister.
Rakesh Sinha, who is the younger son of Usha Devi and nephew of Chief Minister Nitish Kumar, said, "My Mama (maternal uncle) Nitish Kumar never promoted 'Parivarvaad' (nepotism). We are happy that he is the Chief M and leading the state. My uncle Nitish Kumar always advised me to achieve or excel in life on the basis of one's own merit without taking the help of others."