Chhattisgarh: Cops, Maoists exchange gunfire in Naxal-affected Kanker; no casualties

Published: Nov 5, 2023, 12:42 PM
Follow Us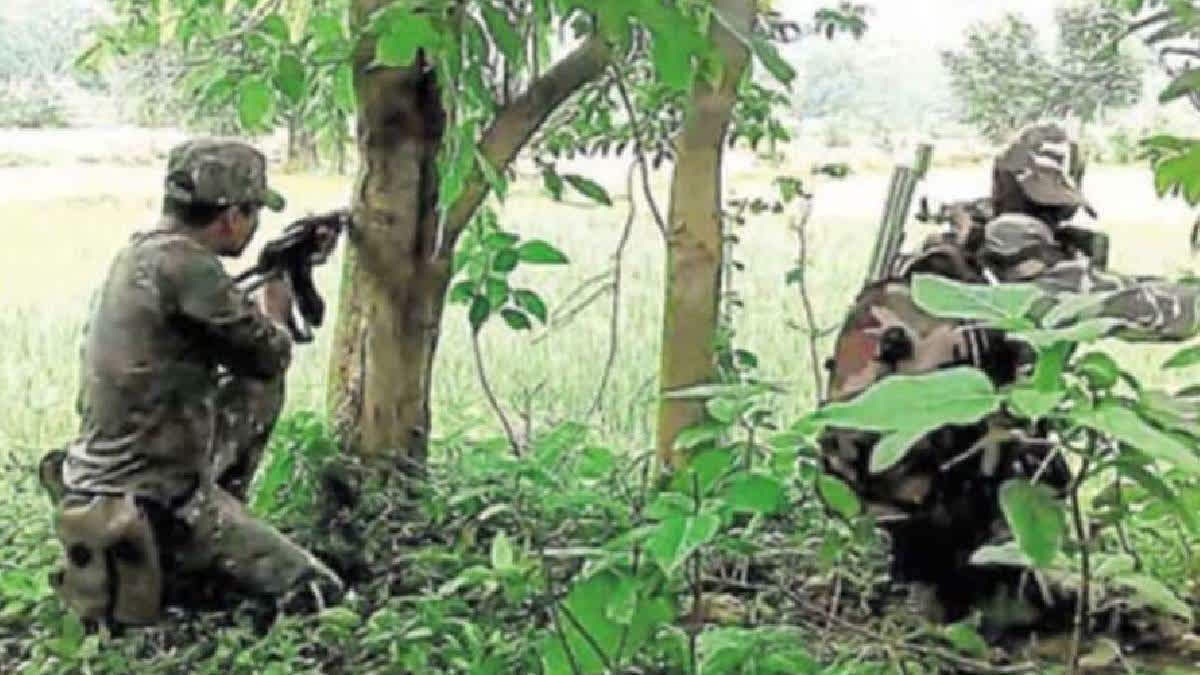 Chhattisgarh: Cops, Maoists exchange gunfire in Naxal-affected Kanker; no casualties

Published: Nov 5, 2023, 12:42 PM
Follow Us
Kanker (Chhattisgarh): Police and Naxalites exchanged gunfire in the Maoist-affected Kanker district of Chhattisgarh in the early hours of Sunday. The encounter took place in the forest of Murnar village of Antagarh, where the cops also demolished the Naxal camp. Kanker Superintendent of Police Divyang Patel, who supervised the operation, said none was killed or injured in the encounter so far.
This is second round of encounters post-October 31, when security forces and Naxalites exchanged gunfire near Chilparas village of Koylibeda area in Kanker. The encounter broke out in the forest located under the limits of the Koyalibera police station. Two Naxalites were killed in the incident.
A team of District Reserve Guard (DRG), a unit of the police force, had gone out on a searching anti-Naxal operation. Meanwhile, the Naxalites who were ambushed started firing on them. After this, the soldiers also gave a befitting reply and fired indiscriminately on the Naxalites. In which two Naxalites were killed.
The voting is set to be held in Antagarh for two days in the same place where the encounter that occurred today, falls in the Antagarh assembly constituency of Kanker. Voting is set to be held under the first phase on 7th November in 20 Naxal-affected assembly seats of Chhattisgarh, which includes Kondagaon, Narayanpur, Dantewada, Bijapur, Konta, Mohla-Manpur, Bhanupratappur, Kanker, Keshkal, Bastar, Jagdalpur, Chitrakot, Pandariya, Kawardha, Khairagarh, Dongargarh, Rajnandgaon, Dongargaon and Khujji assembly constituencies including Antagarh assembly constituency.