Bihar: Two pedestrians die, one injured after being run over by car; driver held

Published: Nov 18, 2023, 1:10 PM
Follow Us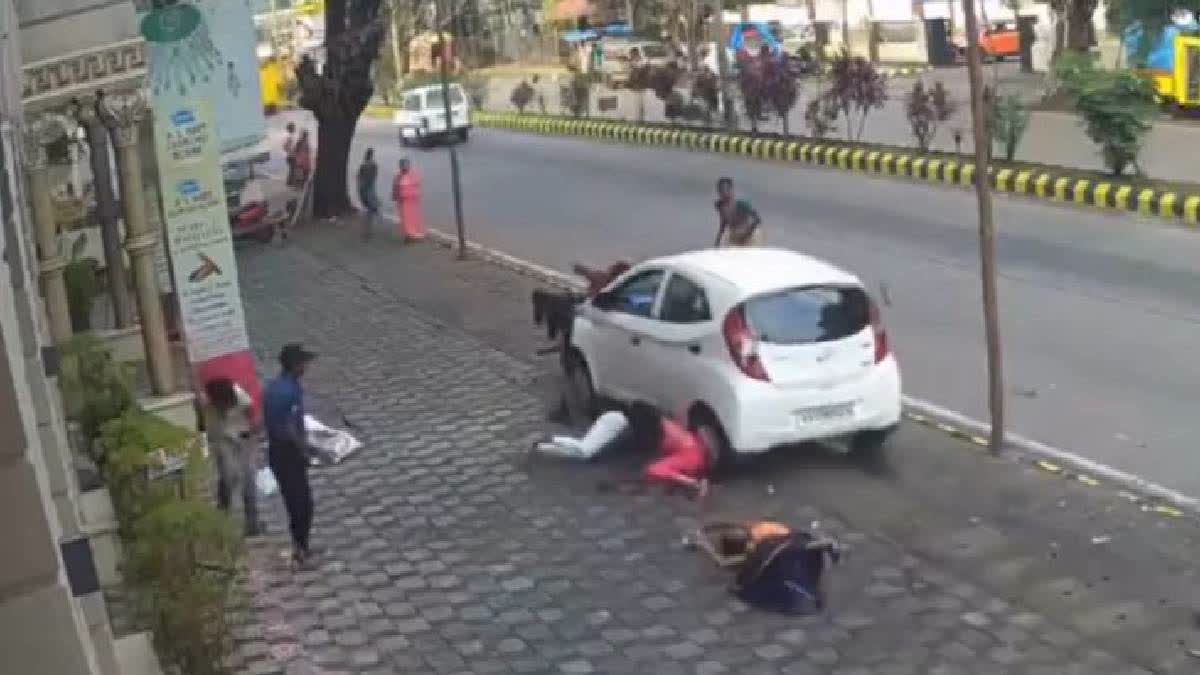 Bihar: Two pedestrians die, one injured after being run over by car; driver held

Published: Nov 18, 2023, 1:10 PM
Follow Us
Buxar (Bihar): Two pedestrians were killed while another sustained injuries after being mowed down by a speeding car near a village in Bihar's Buxar district this morning, police said. Locals put up a roadblock protesting against the frequent accidents on this stretch. The driver has been arrested.
The accident took place on NH 922 near Maharajganj village in Dumraon under the jurisdiction of Brahmapur police station in Buxar on Saturday. According to police, the car was heading from Delhi to Darbhanga at a very high speed when it suddenly hit three people who were strolling down the road. Two persons succumbed to their injuries on the spot and the other was rushed to the hospital in a seriously injured condition.
On getting information about the accident, Brahmapur police station in-charge Ranjit Kumar Pandey reached the spot with his team and initiated an investigation into the matter. The police have seized the car and taken the driver into custody. It has been revealed that all three are residents of Buxar.
After the accident, people started creating a ruckus on national highway protesting against the frequent accident rates on this stretch. Later, the protest was lifted after senior police and district administration officials reached the spot and assured compensation to the victim families. The road was cleared for traffic after sometime.
Dumraon SDPO Afakh Akhtar Ansari said that the driver had lost control over the wheel near Maharaj Ganj village and hit three pedestrians. "Two died on the spot and the other is undergoing treatment. Local people had blocked the road but they have been pacified and the situation is under control. We are interrogating the driver," he said adding that the two bodies have been sent for post-mortem.
Locals complained that there has been a rise in accidents on the Buxar-Patna four-lane recently. "This stretch seems to have become a four-lane of death. Vehicles passing through this area flout the rules and regulations as a result of which road accidents are very frequent these days," a local resident said.