Won't be stepping down from captaincy, asserts Temba Bavuma

Published: Nov 21, 2023, 11:32 AM
Follow Us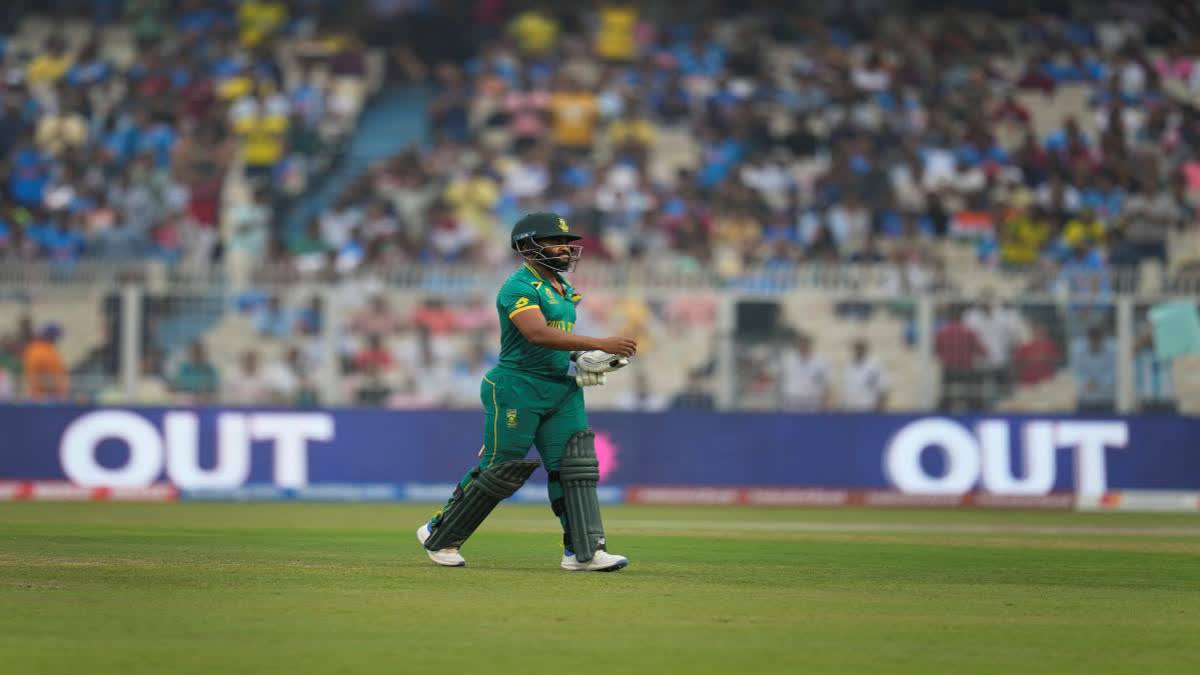 Won't be stepping down from captaincy, asserts Temba Bavuma

Published: Nov 21, 2023, 11:32 AM
Follow Us
Hyderabad: South Africa's cricket captain, Temba Bavuma, has firmly declared that he will not relinquish his leadership role, despite facing criticism from certain quarters within the cricket fraternity and fans alike. Bavuma's resolve comes in the aftermath of South Africa's valiant performance in the 2023 World Cup, where they reached the semi-finals on the back of impressive displays in the league stage but ultimately suffered a close defeat to Australia in the semi-final.
Leading up to the crucial semi-final clash, concerns were raised about Bavuma's fitness as he admitted to not being fully fit due to a hamstring injury. Despite these concerns, Bavuma took the field but faced severe backlash after being dismissed for a duck in the crucial encounter. Additionally, his overall performance in the tournament was underwhelming, scoring only 145 runs at an average of 18.13 across eight matches, further intensifying criticism, particularly on social media platforms.
Responding to the mounting pressure and speculation about his leadership, Bavuma staunchly defended his position, stating, "For me to step down in a World Cup semifinal, that thought is strange." "I am not someone who is going to walk away from adversity, I am not someone who is going to answer to calls from people shouting on Twitter or Facebook. Decisions I make will always be for the betterment of the team," he stated to Daily Maverick.
He emphasised his commitment to facing adversity and making decisions in the best interest of the team, disregarding external noise from social media platforms. Bavuma made it clear that he would consider stepping down only if his teammates expressed a lack of confidence in his captaincy.
Highlighting his leadership style, Bavuma has been a captain known for backing his players. "I have said it from the beginning that if any of the guys stood there and said, 'Temba, you are not the man for the job as captain,' then I would happily walk away. These are the bunch of guys who we have been together since 2020. We know each other through and through, and we know what we play for. I am not the guy who is on Twitter or Facebook," he said.
Notably, when Quinton de Kock chose not to take a knee in support of the Black Lives Matter movement during a T20 World Cup fixture, Bavuma supported his decision, calling for respect for individual choices. His success as a leader in the domestic circuit played a pivotal role in his appointment as the national team captain.
Reflecting on South Africa's World Cup campaign, Bavuma questioned the criteria used to evaluate his captaincy, pointing out the team's achievement of winning the most games in the group stage among all South African teams. He argued that the team defeated opponents who had not been beaten in World Cups for an extended period, challenging the metrics applied to judge a captain's performance.
In essence, Temba Bavuma remains resolute in his commitment to lead the South African cricket team, defending his position against external criticism and emphasising the team's accomplishments under his leadership in the 2023 World Cup.
"I don't know what the metric is to judge someone if they're captaining well. We won the most games in the group stage out of any South African team. We beat teams that haven't been beaten in a while in World Cups so what metrics are we going to use to judge whether a guy is using the job as the captain?" he concluded.