Virat Kohli's sister backs Indian team after shocking loss to Australia in World Cup 2023 final
Updated: Nov 20, 2023, 7:54 PM
|
Published: Nov 20, 2023, 7:11 PM
Follow Us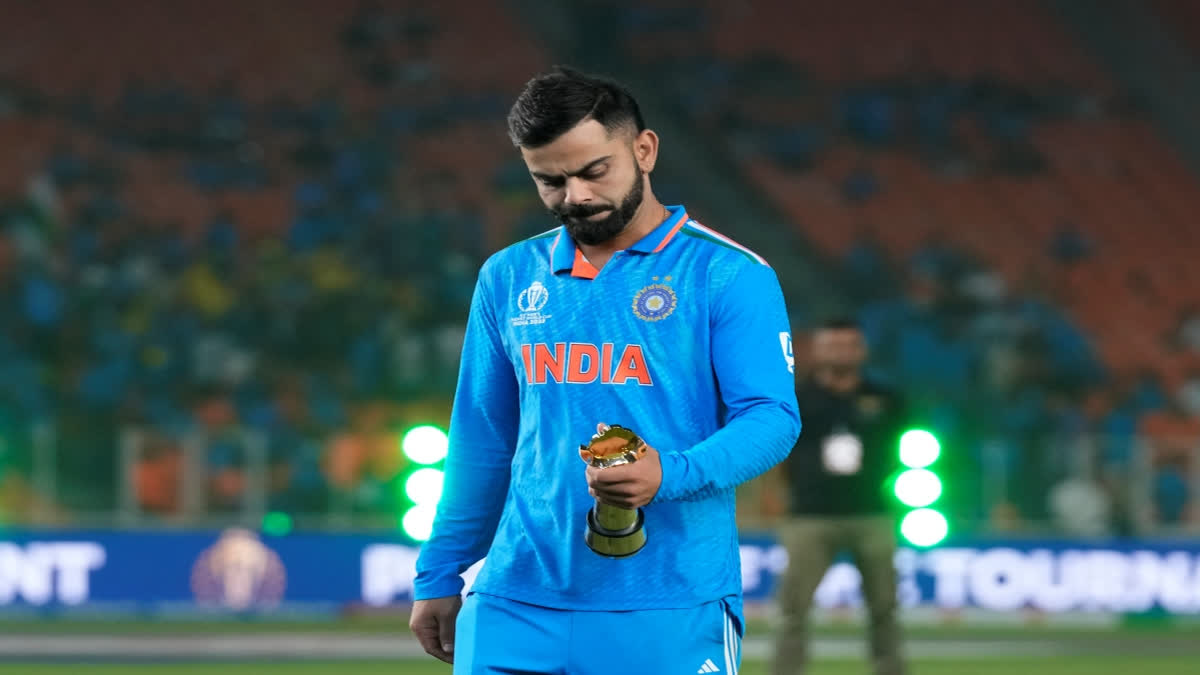 Virat Kohli's sister backs Indian team after shocking loss to Australia in World Cup 2023 final
Updated: Nov 20, 2023, 7:54 PM
|
Published: Nov 20, 2023, 7:11 PM
Follow Us
Hyderabad: Star batter Virat Kohli's dogged fifty went in vain in the ODI World Cup 2023 final as India lost the summit clash to Australia at the Narendra Modi Stadium in Ahmedabad on Sunday. Millions of hearts were broken, the entire country was in shock and so were the members of the Indian Cricket team.
Virat Kohli was the leading run-scorer of the tournament and rightly earned the Player of the Tournament. But he was crestfallen and could not hide his emotions while receiving the award from BCCI President Roger Binny.
However, at a time when some sections in the country were targetting the Rohit Sharma-led side for their dismal show in the final, Virat Kohli's sister Bhawna Kohli Dhingra stood by her brother and the Indian team.
In a post on Instagram, Bhawna wrote, "I know we all Expected a different result but we are with you TEAM INDIA because you dont give up on your family when they fall. Infact thats the time we support them (sic)."
Bhavna, who was 200K followers on Instagram, also shared the image of national flag and the Namaste sign with her post.
Not only Kohli's sister but also his wife Bollywood actor Anushka Sharma backed the star batter by hugging him at the stadium moments after the summit clash.
Prime Minister Narendra Modi also backed the team and lifted their spirits as he met the players inside the dressing room. The team was invincible till the final but had a bad day in office in the most important game. It is time to back the boys so that they can in the future end the ICC Trophy drought.