World Cup 2023 Final: Indian Air Force's Surya Kiran team puts up a spectacular show; enthralls capacity crowd
Updated: Nov 19, 2023, 6:22 PM
|
Published: Nov 19, 2023, 5:25 PM
Follow Us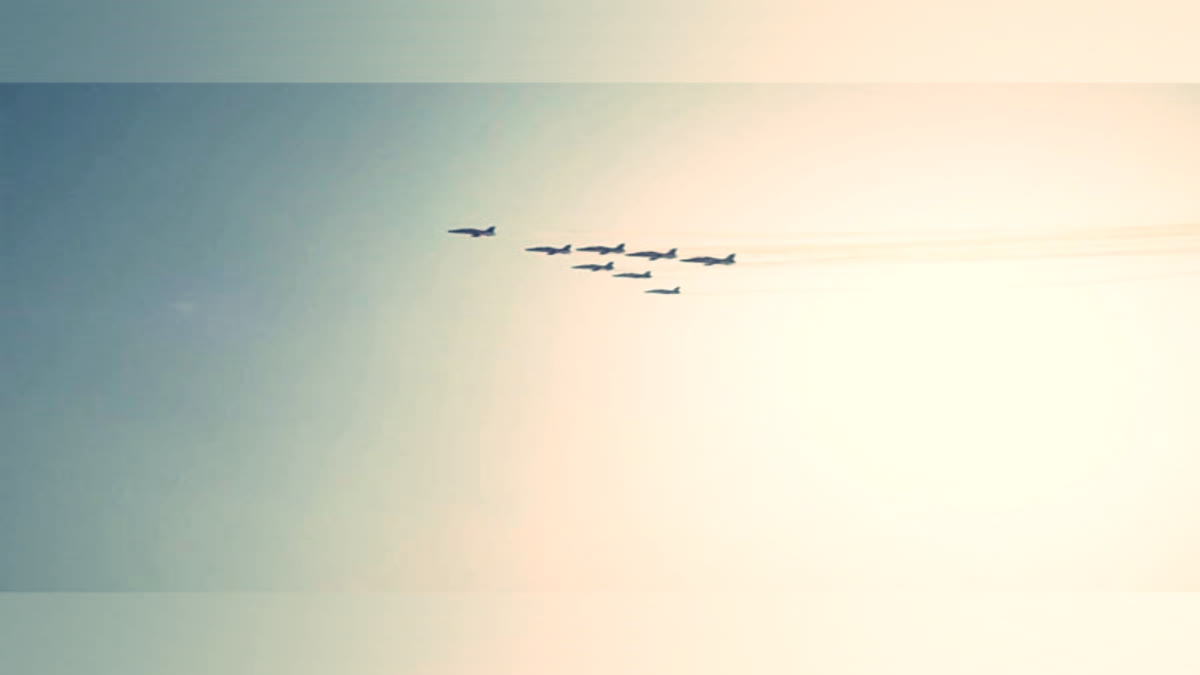 World Cup 2023 Final: Indian Air Force's Surya Kiran team puts up a spectacular show; enthralls capacity crowd
Updated: Nov 19, 2023, 6:22 PM
|
Published: Nov 19, 2023, 5:25 PM
Follow Us
Ahmedabad (Gujarat): With the world's largest cricket stadium - the Narendra Modi Stadium - underneath packed to the brim by euphoric fans, the Surya Kiran Acrobatic Team of the Indian Air Force put up a spectacular show before the start of the World Cup final between India and Australia here on Sunday.
A total of nine Hawk Mk-132 SKAT aircrafts of the Indian Air Force (IAF) created history as it is for the first time that they produced an aerial show ahead of any cricket match in India and it is only fitting that their maiden show took place before an ODI World Cup final. Hosts India are taking on Australia, who have won the ODI World Cup, a record five times. The Surya Kiran team pilots, a part of the 52nd Squadron of the Indian Air Force, produced a 10-minute show before the toss at the Narendra Modi Stadium, which has a capacity of more than 1,30,000.
Usually composed of 13 pilots, the 'ambassador of Indian Air Force' SKAT team has only nine of them performing at any given time in their Hawk advanced trainer jets. The Rohit Sharma-led Indian team was the first to make it to the semifinals after a 45-game league round and were also the first to enter the final, having recorded 10 consecutive wins in this World Cup.
Given their current form, two-time World Cup winners India are firm favourites to add a third title in their cabinet. Five-time champions Australia were the third team to make the semifinals behind India and South Africa, but have been on an eight-game winning spree even though they are yet to produce a complete performance.