Australian Deputy PM Marles to watch India-Australia World Cup 2023 final

Published: Nov 18, 2023, 1:17 PM
Follow Us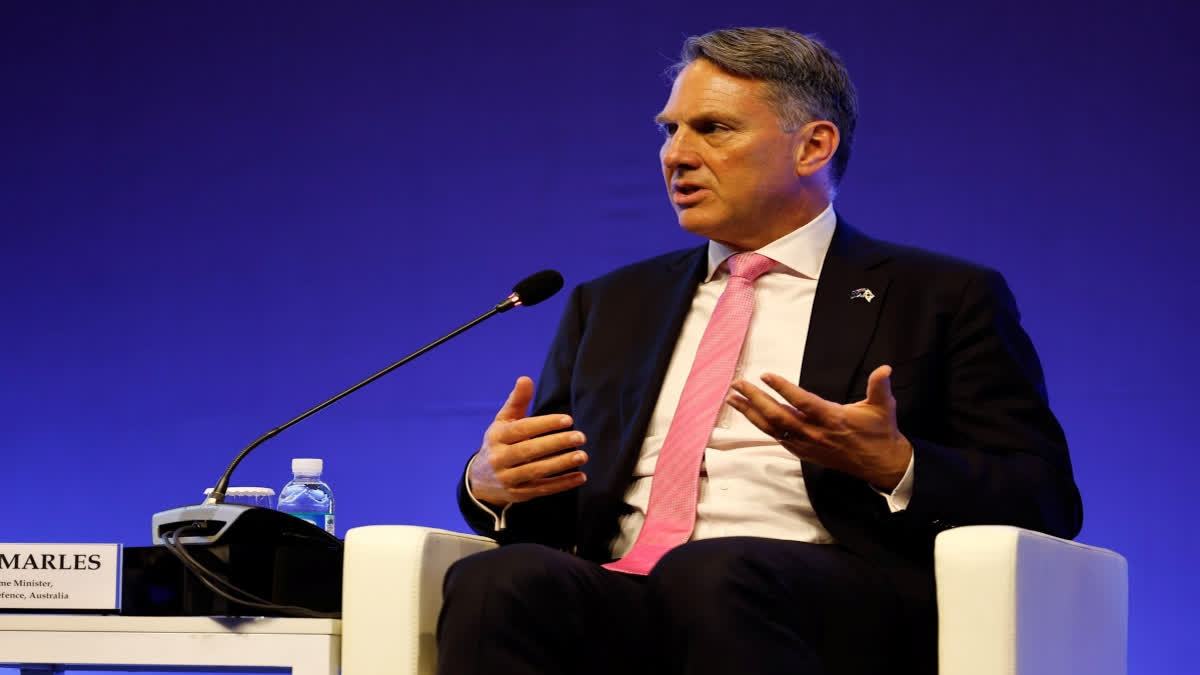 Australian Deputy PM Marles to watch India-Australia World Cup 2023 final

Published: Nov 18, 2023, 1:17 PM
Follow Us
New Delhi: Australian Deputy Prime Minister Richard Marles will pay a two-day visit to India beginning Sunday to attend the second edition of the "2+2" ministerial dialogue between the two countries.
Announcing Marles's visit, the defence ministry said he will also attend the Cricket World Cup final between India and Australia in Ahmedabad on Sunday. Australian Foreign Minister Penny Wong is also visiting India to join the dialogue that will take place in Delhi on Monday.
Defence Minister Rajnath Singh and External Affairs Minister S Jaishankar will lead the Indian delegation at the talks. The defence ministry made the announcement on Saturday about the visit of Marles to India. He is also serving as the Australian defence minister.
"Australian Deputy Prime Minister and Minister for Defence Richard Marles will visit India from November 19 to 20 to co-chair the second India-Australia 2+2 ministerial dialogue with Defence Minister Rajnath Singh," it said in a statement.
The ministry said Singh and Marles will hold a bilateral meeting on November 20 that would be followed by the "2+2" dialogue. It said the "2+2" dialogue will be co-chaired by Singh and Jaishankar, along with their Australian counterparts.
"India and Australia are pursuing a comprehensive strategic partnership and the visit of Minister Marles is expected to give further impetus to the collaboration as well as bilateral defence cooperation," the defence ministry said. "The two countries are expected to discuss wide-ranging issues of mutual interest during the 2+2 dialogue and the bilateral defence ministers' meeting," it added.
The inaugural "2+2" ministerial dialogue between India and Australia took place in September 2021. India has such a framework for talks with a very few countries, including the United States and Japan. The latest edition of the India-US foreign and defence ministerial dialogue took place in New Delhi on November 10.
The bilateral defence and strategic ties between India and Australia are on an upward trajectory in the last few years. In June 2020, the two countries elevated their ties to a comprehensive strategic partnership and signed a landmark deal for reciprocal access to military bases for logistics support.
The Mutual Logistics Support Agreement (MLSA) allows the militaries of the two countries to use each other's bases for repair and replenishment of supplies, besides facilitating the scaling up of the overall defence cooperation.